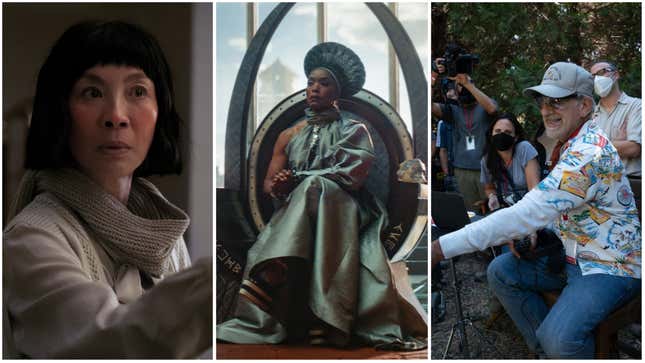 Every Academy Awards brings its share of historic firsts, with some years breaking more ground than others. The 95th edition of the Oscars, which will be hosted by Jimmy Kimmel at the Dolby Theatre in Hollywood on March 12, holds a significant number of possibilities. Records could be broken (or, in the case of some accomplished filmmakers, extended) and wrongs could be righted (potentially putting a dent in #OscarsSoWhite). Ahead of Hollywood's big night, here's a look at some of the factoids, firsts, and other need-to-know nuggets of trivia to help you impress your friends during your Oscars viewing party.
---
Everything Everywhere may set records everywhere
More international stars make their mark
First-timers dominate the acting races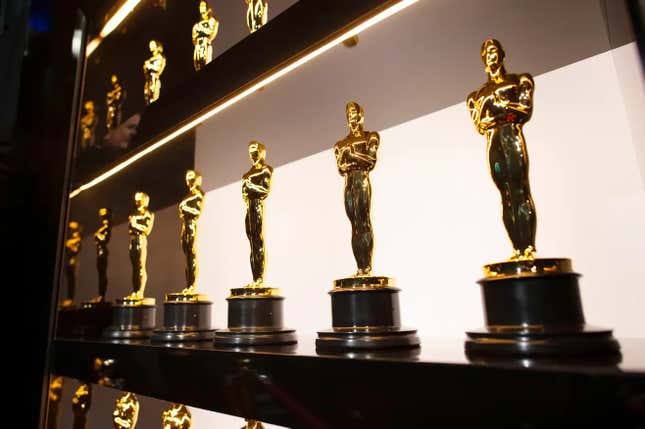 Angela Bassett makes MCU, and Oscars, history 
Screen legend Angela Bassett, who was nominated for Best Supporting Actress for her work in Black Panther: Wakanda Forever, is the first performer from the MCU to crack any of the Oscars' actor categories. While superhero films and comic book adaptations have earned nominations and wins, mostly outside of the acting categories, only two other actors from that genre have claimed Oscars, and both for playing the same character—Heath Ledger and Joaquin Phoenix as the Joker.

John Williams adds to his impressive totals
Steven Spielberg ties one mark, owns another
Cate the Great extends her run
With Tár, Cate Blanchett is appearing in her 10th Best Picture nominee. That extends the record she set last year, after her films Nightmare Alley and Don't Look Up were both nominated. Blanchett surpassed Olivia de Havilland and Leonardo DiCaprio, among others, for this distinction.
An Irish entrance
This is the first time that a film from Ireland has cracked the International Feature category, with a nomination for Colm Bairéad's The Quiet Girl. It's also the first Irish-language film to appear on Oscar's list.
Writer-directors have a moment
This is the first time that every best director nominee is also nominated for a best screenplay honor. Directors Martin McDonaugh, Todd Field, Steven Spielberg, Daniel Kwan and Daniel Scheinert, and Ruben Ostlund are each nominated in the original screenplay race.
Sequels get a chance to shine
This marks the first year that two sequels—Top Gun: Maverick and Avatar: The Way Of Water—have been nominated in the Best Picture race.