Tom Cruise (Capt. Pete 'Maverick' Mitchell)Jennifer Connelly (Penny Benjamin)Miles Teller (Lt. Bradley 'Rooster' Bradshaw)Val Kilmer (Adm. Tom 'Iceman' Kazansky)Bashir Salahuddin (Wo-1. Bernie 'Hondo' Coleman)Jon Hamm (Adm. Beau 'Cyclone' Simpson)Charles Parnell (Adm. Solomon 'Warlock' Bates)Monica Barbaro (Lt. Natasha 'Phoenix' Trace)Lewis Pullman (Lt. Robert 'Bob' Floyd)Jay Ellis (Lt. Reuben 'Payback' Fitch)Danny Ramirez (Lt. Mickey 'Fanboy' Garcia)Glen Powell (Lt. Jake 'Hangman' Seresin)Jack Schumacher (Lt. Neil 'Omaha' Vikander)Manny Jacinto (Lt. Billy 'Fritz' Avalone)Kara Wang (Lt. Callie 'Halo' Bassett)Greg Tarzan Davis (Lt. Javy 'Coyote' Machado)Jake Picking (Lt. Brigham 'Harvard' Lennox)Raymond Lee (Lt. Logan 'Yale' Lee)
After thirty years, Maverick is still pushing the envelope as a top naval aviator, but must confront ghosts of his past when he leads TOP GUN's elite graduates on a mission that demands the ultimate sacrifice from those chosen to fly it.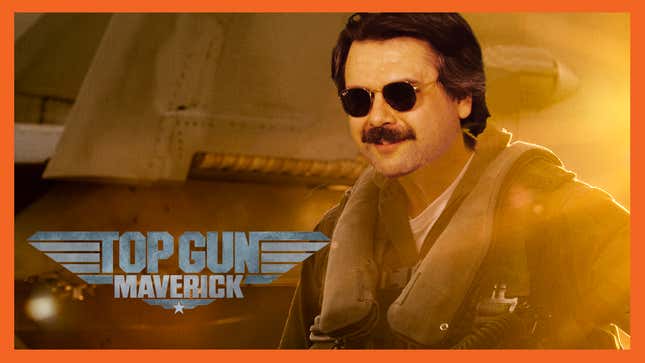 Andy passionately breaks down all the reasons why the Tom Cruise sequel should sweep the Oscars.
More about Top Gun: Maverick