Warren Jeffs is one of those figures seemingly made for the Lifetime Original Movie treatment. He's a charismatic figure with a story that involves salacious sexual acts, polygamy, cult-like settings, a fugitive spree, and a degree of celebrity notoriety. Jeffs, despite being behind bars serving a life sentence for two accounts of child sexual assault, is the president of the Fundamentalist Church Of Latter Day Saints, a strict sect of Mormonism that practices polygamy. His crimes are titillating enough that they become good Nancy Grace fare, make the pages of People and Radar, and offer a rare glimpse into fringe aspects of religion in the United States.
So why does Outlaw Prophet: Warren Jeffs feel so uneventful? The movie isn't necessarily boring. There's still enough of the scandal inherent to the story to keep the film from squandering its Lifetime potential. But in the hands of director Gabriel Range (Death Of A President) and the film's team of writers (basing their work on When Gods Become Men by true-crime writer Stephen Singular), it becomes more of a character study, ambling along without any true momentum to the story.
Jeffs, played by Scandal's Tony Goldwyn, is portrayed as a megalomaniac sparked by major daddy issues. When his elderly father, Rulon (Martin Landau), passes Warren over for leadership (or prophet) status on his deathbed, Warren decides to seize the moment regardless of mandate. He excommunicates rivals (divorcing them from their wives, taking away their children), bans harmless things from the community (all forms of media except for radio, the color red), and starts arranging marriages in the community with underage girls. In short, he starts to piss people off, opening up the way for Mohave County, Arizona investigator Gary Engels (David Keith) to step in and hand out indictments in what was once an atmosphere hostile to his case.
Kudos to Range and the writers for not making what is thought of as the traditional true-crime Lifetime movie. As part of the network's seeming attempt to redefine a formula of its own making, it has taken risks on directors and writers, luring in higher-profile stars to engage new viewers who might not see themselves as part of the Lifetime crowd. Range certainly makes his mark on Outlaw Prophet: The plotting is kept at a slow pace, while atmosphere is placed at more of a premium than the traditional television movie, in which the goal is often to cram as much plot as possible into a two-hour time slot.
G/O Media may get a commission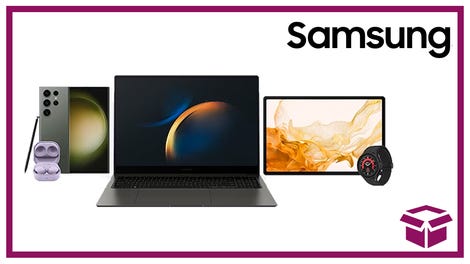 24 hour deals
Discover Samsung - Daily Deal
Despite the departures, Outlaw Prophet is still a Lifetime movie. Jeffs' sexual predilections are played out for all of their glory, whether it's a naked Goldwyn lounging on a bed as Jeffs' many comely, unclothed wives listen to him pontificate, or Jeffs asking one wife if she feels the Lord inside of her while they have forceful sex. These are the moments that feel of a piece with standard Lifetime movies. The story lingers on the sexual assaults, including one scene where his wives hold down a woman not ready to consecrate her marriage with Jeffs. Other potential avenues of interest are touched upon but barely elucidated, such as his relationship with a long-suffering, yet faithful wife played by Molly Parker, or the wavering of his own beliefs.
Goldwyn is a serviceable Jeffs. He lacks the charisma of a cult leader, even one reviled by a portion of his community, as the movie makes him out to be. But he's his best when his character is at his campiest—on the run, in bed with his wives, threatening one of his many mothers-in-law with violence. When learning that he's among the FBI's 10 Most Wanted, Goldwyn, clad in a bad wig and sunglasses, dreamily looks into the camera and says, "I'll be bigger than Bin Laden." It's at that point we believe that this man could be.