Edward Burns made his bones as part of the indie-film boom of the 1990s, when his feature debut The Brothers McMullen proved a scrappy, low-budget romantic comedy could be just as cliché-ridden as any glossy Hollywood product. Ten movies and 20 years later, Burns has caught another wave: the rise of "auteur-driven television" that has drawn cinematic talent from Steven Soderbergh to the Wachowskis to (theoretically, anyway) Woody Allen to the small screen. True to form, Burns has delivered a palatable but hopelessly generic take on the antihero drama with TNT's Public Morals.
The series is set in the 1960s, but don't look for the specificity of Mad Men's depiction of that turbulent decade. Although TNT's publicity materials and interviews with Burns indicate the time frame is meant to be the early '60s, the onscreen evidence suggests a hodgepodge of different eras, as Rat Pack-style cops rub shoulders with stringy-haired gangsters. The first episode opens with The Doors' "Back Door Man," from the band's 1967 debut album; later The Standells' 1966 hit "Dirty Water" is heard playing in bar. There are no references to current events, at least in the first four episodes; it's as if Public Morals is set in some vague Sixtiesland.
Geographically, at least, the show is more specific: This is New York City, primarily the Hell's Kitchen neighborhood where vice cop Terry Muldoon (Burns) lives with his wife Christine (Elizabeth Masucci) and their three children. (It's a close call as to whether Public Morals namechecks Hell's Kitchen more often than Daredevil did earlier this year.) A plainclothes officer working out of the Public Morals Division, Muldoon is charged with enforcing the laws against prostitution, gambling, and other commonplace sins. Muldoon and his cohorts—including partner Charlie Bullman (Michael Rapaport), cousin Sean O'Bannon (Austin Stowell), and new guy Jimmy Shea (Brian Wiles)—see these as victimless crimes and are willing to turn a blind eye in exchange for a piece of the action.
The "victimless crime" rationalization only goes so far, however, given that the Irish mob largely controls the vice action on the West Side and is not above resorting to violence to maintain that control. Boss Joe Patton (Brian Dennehy) heads a criminal family that includes his son Rusty (Neal McDonough), right-hand man Smitty (Kevin Corrigan), and bookmaker Mr. O (Timothy Hutton), who happens to be Muldoon's uncle and Sean O'Bannon's father. When one of the major players is gunned down outside of a bar in the wee hours of the morning, the search by both cops and crooks for his killer becomes one of the major storylines that drives the season. On the domestic front, Muldoon is increasingly troubled by the behavior of his teenage son James (Cormac Cullinane), who has been acting out in school. (Burns, who grew up the son of an NYPD officer and based Public Morals on stories he heard as a child, has been upfront about the fact that James is his surrogate on the show. He must have gotten a kick out of delivering the lecture he received as a child about not being a "class ass.")
G/O Media may get a commission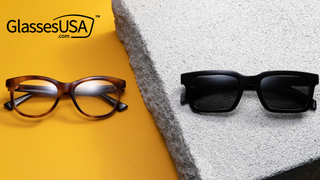 60% off frames
GlassesUSA.com Back to School Sales
Burns the actor fares better here than Burns the writer/director. With his features now creased with middle age and his voice raspier than ever, he's perfectly suited to a tough-talking cop with a heart of gold. The problem is that this kind of cop is all too familiar to anyone who's turned on a television in the past couple of decades. By today's standards, Muldoon barely qualifies as an antihero; sure, he and his fellow cops are dirty, but they're not that dirty. Vic Mackey could eat Terry Muldoon for breakfast and still have room for the rest of the squad.

Burns has surrounded himself with an impressive supporting cast that grows more expansive with each episode. Standouts include Dennehy, who exudes intimidating authority while barely moving a muscle; Rapaport, much more at home in this milieu than in his redneck turn on Justified; and Corrigan, who could play a weaselly mob hanger-on in his sleep by now. Beyond the recognizable faces, however, the character sprawl threatens to become unmanageable as Public Morals trots out one generically handsome white guy in a fedora after another. (There is one black guy in a fedora: Ruben Santiago-Hudson's fashion-forward Lt. King, who addresses his charges as "baby" and "youngblood.") The only way to distinguish them from each other early on is to mentally match them up with the cop or mob movie character that likely inspired them: This hothead is Johnny Boy from Mean Streets, that boyish cop with a secret is like a young Frank Serpico.

Predictably enough, the show's women get shortchanged in terms of screen time and character development. They're all wives, girlfriends, and hookers, with little to do but reflect the men around them. Elizabeth Masucci is an appealingly wry presence as Muldoon's wife Christine, but she's given exactly one distinguishing trait: a desire to move from their cramped Hell's Kitchen apartment to the suburbs. Lyndon Smith's Deirdre, the sister of one character and love interest of another, is an outline of a strong, independent woman with little to show for it so far.
Public Morals is a handsome production that could benefit from more variety; half the scenes unfold in smoky saloons, and the washed-out cinematography favors browns and yellows to a distracting degree. Its story is engaging enough on a comfort-food level, but its themes are spoon-fed. If there's an episode titled "A Fine Line," you can bet the point will be made and underlined several times that the cops and criminals have so many similarities, it's sometimes hard to tell the difference. "Family Is Family"? You don't need a graduate degree in The Sopranos to figure that one out. Public Morals might have been fresh around the time The Brothers McMullen came out, but by now it's just reheated leftovers.