Last week, three Justin Bieber-related dudes announced they were making a Jem And The Holograms movie. Unsurprisingly, this raised eyebrows among Jem fans, both because they were remaking a beloved classic, and because all involved have penises. Fans of the truly outrageous '80s cartoon are now loudly voicing their opinions on the project on Tumblr and Twitter, with some calling for the involvement of original show creator Christy Marx, who also worked on a number of other cartoons of the era, like G.I. Joe and Teenage Mutant Ninja Turtles. In a post on Facebook, Marx said she had "no inkling" that a Jem movie was in the works until several days before the announcement, but noted Hasbro had no obligation to involve her in the project, as she'd been brought in to write on contract 20-odd years ago, and that any work she produced during that time became Hasbro's intellectual property.
Still, fans don't really care what Hasbro has to do legally. They're calling on Hasbro to do what it should have done, circulating the #WeWantChristy protest hashtag on tweets related to #JemTheMovie.
A lot of fans tweeting about the film are also voicing concerns about the film's core, all-male production team. As Twitter user @LoveTheRain77 notes, "How would Hollywood react if the entire creative/production team for G.I. Joe or Transformers was female?" As The Daily Dot says, even though Jem was ostensibly created just to sell toys, it's still important to get the vibe right—as well as to understand those who loved the show in the first place. To quote writer Gavia Baker-Whitelaw, "While it's great that Hollywood is finally wising up to the fact that girls shouldn't be actively discouraged from buying into toy franchise movies, that announcement video didn't really gel with the overall tone of Jem And The Holograms."

G/O Media may get a commission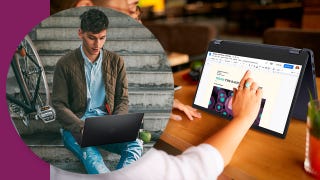 Ends August 15
Best Buy Anniversary Sale 2022
Ends August 15
Best Buy has a number of different promotions happening all for its Anniversary Sales Event. Laptops, tablets, TVs, you names it. Whether you're heading back to school or just trying to fill your home with some new tech, there is something here on sale that you've likely been waiting for.