Blues guitarist Johnny Winter has died at the age of 70. Winter was 24 when, after years of woodshedding and dues-paying, he was signed by Columbia Records and promoted as the new guitar god of the era, the white South's answer to Eric Clapton and Jimi Hendrix. (The fact that Winter, like his brother Edgar, was albino only enhanced his legend, and highlighted the irony attached to his stature as a master of "white blues.") In the end, Winter never became the commercial superstar that his label had hoped for, partly because of his devotion to hard blues over pop, and partly because of personal problems—not the least of which included an addiction to heroin. (The "new Southern guitar god" position ended up going to Duane Allman.) But Winter came back from the brink of self-destruction and maintained a long career that was often exciting and never less than honorable.
The Winter brothers began performing together as children, and first recorded in 1959, when, as Johnny & The Jammers, they released one of then-15-year-old Johnny's early compositions, "School Day Blues".
Johnny would perform and record for various small labels for another decade, until Columbia reps saw him performing with Mike Bloomfield and Al Kooper and signed him for $600,000—then an unheard-of sum for an unknown artist. (Tapes from Winters' apprenticeship period would be reshuffled and released by different labels throughout his life, much to his displeasure.) In 1969, Winter released two albums, Johnny Winter and Second Winter, both featuring Edgar on keyboard. In a demonstration of faith in its artist, Columbia released Second Winter as a two-record set, with one side of one disc blank; there wasn't enough material to fill two full vinyl records, but the feeling was that the material that filled three sides was too good to edit down.

In between record releases, Winter performed at the Woodstock Festival. His hour-long set was released in 2009 as part of The Woodstock Experience.

After his big first year with his new label, Winter formed a band featuring Rick Derringer, which he christened Johnny Winter And. It released a new studio album in 1970 and a live album the following year. But Winter's personal problems soon overtook him, and he suspended his career for three years while seeking treatment for addiction and depression. He resumed his recording career in 1973 with an album titled Still Alive And Well.
In 1976, Winter was shifted to Blue Sky Records, a specialty label within Columbia that also released albums by Edgar Winter, Derringer, and Winters' idol, Muddy Waters. In 1977, Winter put his own career on the back burner to concentrate on reviving Waters', producing the comeback album Hard Again. That album earned Waters some of the best reviews of his career, returned him to the Billboard charts for the first time since the 1960s, and won him a Grammy for "Best Ethnic Or Traditional Folk Recording." Waters also won Grammys for next two albums, I'm Ready and Muddy "Mississippi" Waters Live, both also produced by Winters and including his guitar work. Waters credited Winter with restoring him to full strength by recreating the sound and atmosphere of his classic sessions for Chess Records.
In 1980, Winters' contract with Columbia expired. Four years later, he signed with Alligator, confirming that he had graduated from faded superstar to blues journeyman. By the early '90s, he had mostly abandoned the studio in favor of live performance. Writing in Spin, Greil Marcus reviewed one memorable performance at the star-studded, 30th anniversary Bob Dylan "concert celebration" at Madison Square Garden, where Winter played "Highway 61 Revisited." Describing the "impossibly thin," tattooed Winter as looking like "a pagan apparition," Marcus wrote, "Out of nowhere, as Winter stands still, his mouth closed, you hear weird hollers and moans. It's as if the song knows what's coming, and it's flinching, as if the song doesn't want to play itself. But Winter is only tuning up. He does play the song, rams through it, leaves. Who was that masked man?"

G/O Media may get a commission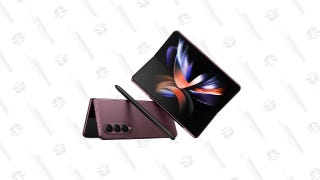 Save Up to $300
Galaxy Z Fold4
In 1995, gonzo Western-horror novelist Joe R. Lansdale and artist Timothy Truman paid "tribute" to Johnny and Edgar Winter in the DC comics miniseries Jonah Hex: Riders Of The Worm And Such, which featured a pair of scraggly-haired, pale-skinned brothers named "Johnny and Edgar Autumn"—murderous, half-worm mutants who engage in small talk about their sexual activities with farm animals. Feeling less than flattered, the Winter brothers sued over what they saw as a libelous appropriation of their image. The California Supreme Court ruled that the comics were protected by the First Amendment, that "to the extent the drawings of the Autumn brothers resemble plaintiffs at all, they are distorted for purposes of lampoon, parody or caricature," and that no one was likely to be misled into thinking that the actual Winter brothers were frontier worm-men who messed around with the livestock.
In 2011, Winter signed with the small Megaforce label and released his first new studio album in years, Roots. The label plans to release another album, Step Back, in September. His death, in a Zurich hotel room, came just two days after his final performance at a blues festival in France.