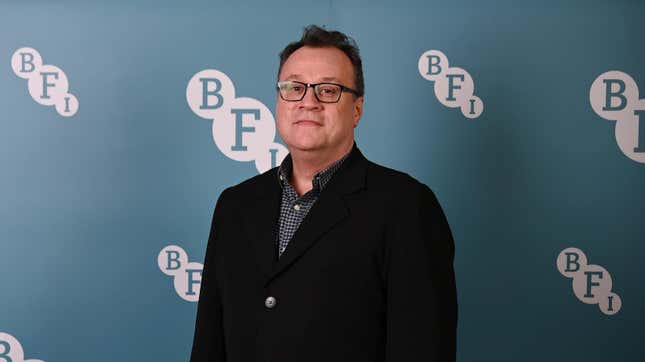 Doctor Who is taking some big swings for its next season ahead of its 60th anniversary, bringing back not only original (reboot) showrunner Russell T. Davies, but fan-favorite stars David Tennant and Catherine Tate as well—and if you want to get into the weeds of it, Tennant is also playing a new incarnation of the Doctor, not the same Doctor he played when he was originally on the show. On top of that, Disney+ has bought up the show's international streaming rights (it'll still air on the BBC in places that get the BBC), giving it a bigger and more accessible platform than it has had in years (and maybe ever).
But one thing that Disney is not giving the show is an outrageous budget, despite rumors that each episode would cost somewhere around £10 million (that's nearly Game Of Thrones money). Speaking with The Independent, Davies explained that Doctor Who "needs a bigger budget and a bigger profile," and he's hopeful that that's what his new tenure will bring to it, but he definitely doesn't have £10 million for each episode. "I wish we had £10 million! If we did, I'd be flying around on a private jet." In other words, he has more money, but not that much more.
Obviously a huge budget for this show would be interesting, but one thing that has historically been fun about Doctor Who has been the… affordable nature of it. Every time the Doctor's funky blue box touches down on some alien planet that is definitely just an empty field outside of Wales, or he meets a monster that is either a guy in a rubber suit or reasonably priced CG (Watch out, Doctor! It's another monster that is often invisible!), you get to marvel at the fact that the British government made this with taxpayer dollars. Can you imagine how absurd it would be to see a £10 million Dalek rolling around? They'd have to genetically engineer real octopus monsters in real robot suits to justify the money!
That comment about the money is all Davies will say about Doctor Who, which he has left very mysterious since regaining control of the franchise. We still don't know how actual new star Ncuti Gatwa will be introduced, or how Catherine Tate's Donna is coming back even though we previously heard that her brain would explode if anyone reminded her about her adventures with the Doctor. But also Davies' first new episode doesn't premiere until November, so there's still a ton of time to go before anyone has to provide any answers.