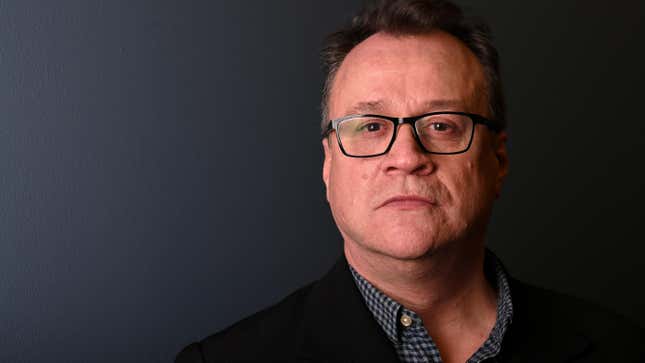 Dedicated Whovians have been sleeping a little easier ever since Russell T. Davies took over the controls of Doctor Who's TARDIS once again. Since then, it's been one Big Announcement after another: Sex Education's Ncuti Gatwa cast as the Doctor; David Tennant and Catherine Tate returning for the 60th anniversary special; Neil Patrick Harris signed on as a villain; and the whole operation moving to Disney+ with a shiny new budget. Small wonder, then, that Davies is so thrilled by the proceedings.
Speaking with BBC Radio 2 (via Radio Times), the once and future showrunner teased: "I sat here and I watched episode four last night and I think it's one of the greatest things I've ever made in my life so I'm very, very happy with it." Coming from the mastermind behind such blockbuster New Who episodes like "Doomsday" and "Midnight," that's high praise. But we don't have to take his word for it: Director Dylan Holmes Williams (Servant) responded to the quote with a tweet, "As the lucky man who got to direct this incredible script, I've got to say I'm very excited about what we created."
Armed with a newly robust Disney+ budget, Davies is clearly sparing no expense when it comes to this new era of the beloved sci-fi classic. (Well, some expense: The writer previously told GQ that the budget is "absolutely not" $10 million an episode, but it is "more than I've ever had to work with.") With the streamer ready and willing to invest in the Whoniverse, Davies has his eye on spin-offs—at least one is already in the works, starring Jemma Redgrave as UNIT director Kate Stewart, per Deadline. The word from Doctor Who Magazine (via Bleeding Cool) is that the series is using new technology for its effects and bringing on new directors, like Julie Anne Robertson and Ben Chessell, who are bringing the show "into genuinely new territory." But having Davies in charge means familiar territory, too, including in the potential writing staff. Sources for The Mirror are spreading rumors that another former showrunner, Stephen Moffat, might also pen an episode for the new era.
All this to say, there appears to be lots to look forward to over at Doctor Who HQ, and Davies is reportedly in it for the long haul. "For years actually. I will have to spend years on that," he said of his tenure on the podcast Table Manners With Jessie And Lennie Ware (via Yahoo). "I only came back because I had things to do, and things I wanted to do to it, and stories I wanted to write. It doesn't feel like going back, it's a cliche (but) it feels like going forward."