On Monday, we suggested where to get started with comics for those who haven't yet sunk their teeth into the meaty medium. Today, we're letting people who work in comic-book shops stump for their favorites. The only parameters are that the comics be widely available, so there's nothing rare or hard to find on this list—just some of the best comics sitting on the shelves of your local comic-book store.

Archie (Mark Waid and Fiona Staples): After 74 years of storytelling, Archie has gotten a modern face-lift, resulting in one of the best comic reboots we've ever read. With perfect modern artwork from Saga's Fiona Staples, and masterfully written by one of the best writers in comics, Mark Waid, this new incarnation of Archie doesn't talk down to its readers, and has been given a breath of fresh air while still remaining faithful to the characters personalities. Our highest recommendation.
Star Wars (Jason Aaron and John Cassaday): Not quite sure how Marvel Comics did it, but its re-launch of the old Star Wars property is light-years better than anything I ever expected from Marvel. I'm not even a Star Wars fan, but find the new Star Wars books instantly likable and addictive. While still all stories from the past, it's like Marvel knew which magical missing points in Star Wars lore to fill in, and has done so absolutely marvelously.

The Walking Dead (Robert Kirkman and Charlie Adlard): There's a reason the TV show is such a hit, and that's because the source material it's working from is so damn good (or in this case even better than the show). Just when the storyline starts to drag, Kirkman hits you with a nice twist every few months and reminds you why this is still currently one of the bestselling comics. Absolutely recommended for anyone who's a fan of the TV series—find out how much you're missing by only watching the show.

The Humans (Keenan Keller and Tom Neely): Madcap, meth-fueled, monkey-humping motorcycle mayhem is the name of the game in Image Comics sleeper hit of the year, The Humans. Creators Keenan Marshall and Tom Neely have concocted a gnarly, psychedelic brew of Hunter S. Thompson's Hell's Angels, Full Metal Jacket, and Planet Of The Apes, and exploded it across pages of Day-Glo splattered chaos and awesomeness. While it could be written off as a simple homage to the underground comics scene of the 1960s, The Humans' confident, unapologetic storytelling sets it far apart from its non-monkey competition.
2. Tom Seymour, First Aid Comics, Little Italy, Chicago storefront
Velvet (Ed Brubaker, Steve Epting, and Elizabeth Breitweiser): Ever wonder what would happen if Moneypenny from James Bond was a total badass? This is it: a heart-pounding spy thriller starring Velvet. She's the sweet old lady who works behind the desk at your local intelligence agency. But when she starts looking into the mysterious death of one of her agents, someone decides she needs to die. Velvet is an old-school spy trying to survive the new-school game.
G/O Media may get a commission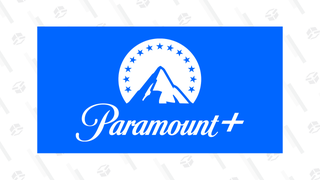 One month free
Paramount+ One-month Free Trial
Silver Surfer (Dan Slott and Michael Allred): This all-new, star-spanning tale takes Norrin Radd, a.k.a. The Silver Surfer, on a journey through space with his new traveling companion Dawn Greenwood. Dawn is a starry-eyed Earth girl with dreams of seeing the world (à la George Bailey), but she gets yanked into space and only the Silver Surfer can help her. With artwork by Mike Allred, this is the best time I have ever had reading a comic.
Identity Crisis (Brad Meltzer and Rags Morales): Someone has discovered the secret identities of every member of the Justice League. Someone has decided to use that information for the most sinister purpose: to go after the League's families. An incredible mystery with some of the best action sequences I have ever read. This is book is a must for any DC comics fan!
3. James Nurss, First Aid Comics, Hyde Park, Chicago storefront
Palookaville and Clyde Fans (Seth): One of my top recommendations is Seth's work on Clyde Fans. The story is drawn beautifully and paced magnificently. This is a comic book for those readers looking to get far away from superhero stories. Palookaville is a town Seth has created to tell real slice-of-life stories. Highly recommended.
Captain America: Winter Soldier Ultimate Collection (Ed Brubaker and Steve Epting): As a huge Captain America fan, one of my first recommendations to customers is always Captain America: Winter Soldier. Ed Brubaker's run on this series highlights what I like best about the character and reads like a political thriller, not a superhero-saving-the-day comic. This is a book we like to put into the hands of customers who are sure they would never enjoy reading a comic with superheroes.
The New Teen Titans: The Judas Contract (Marv Wolfman and George Perez): This is a classic teenage drama superhero book I can always return to that never fails to entertain. The Wolfman-Perez run was my introduction to, and the beginning of, my love for comic books. When we have first-time readers come into the store, it always important to us to try and put books into their hands that will have a lasting impact on the reader for many years to come.
Bone (Jeff Smith): When extraterrestrials, or any other nascent comic reader (few as they may be these days) approaches me with, "Get me into comics," my go-to is Jeff Smith's Bone. My sell point is: It's the Peanuts gang and Calvin And Hobbes doing Lord Of The Rings as a stage play. It's a comic strip doing narrative fantasy better than most any other cartoonist who's attempted either, while pushing the conventional boundaries of the medium. Recommended for ages Benjamin Button through Wookiee.
Criminal Vol. 1: Coward (Ed Brubaker and Sean Phillips): It's a straightforward noir series starting out with a bank heist gone bad and gradually building up a cast of undesirable characters you can't help but root for. Criminal is a great comic not only for people looking for super heroes or sci-fi and fantasy, but can also serve as a lead-in to more traditional comics such as Batman: Year One or Garth Ennis' Punisher Max. Individually, Brubaker and Phillips are both amazing storytellers; as a team, they make amazing comics.