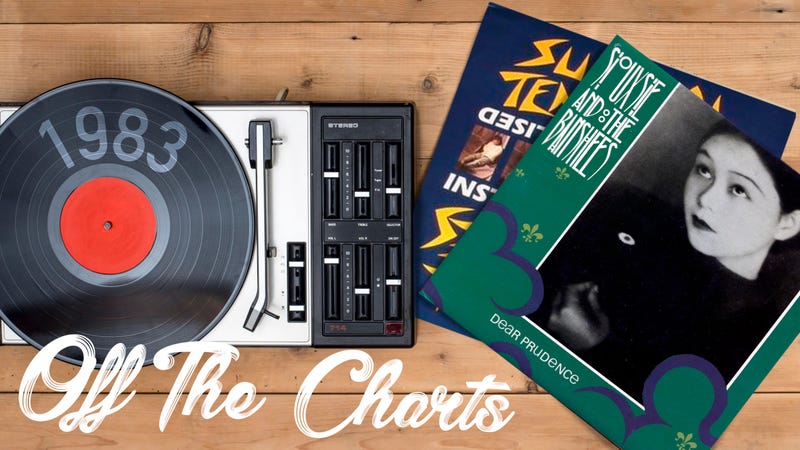 On August 4, 1958, Billboard put Ricky Nelson's "Poor Little Fool" atop a brand-new chart it dubbed the Hot 100. Prior to that, the industry had relied on a shaky system that aggregated record store sales, radio DJ spins, and jukebox plays to measure a song's popularity. The Hot 100 finally put all of those competing…
"In Luca Guadagnino's sensitive, sensual Call Me By Your Name, a bright teenage boy living in the picturesque Italian countryside falls into a passionate summer fling with an older man, the American graduate student who's come to study for the season… Paced like an especially lazy summer, the film sidesteps conflict…
In Podmass, The A.V. Club sifts through the ever-expanding world of podcasts and recommends the previous week's best episodes. Have your own favorite? Let us know in the comments or at podmass@avclub.com.
Grant Hart didn't behave as if he owed the world anything. He thought nothing of letting a decade pass between his solo albums. He performed sporadically and toured even more sporadically. He barely had a presence online—he didn't even send his first email until 2009, and didn't tour with a cellphone until 2010.…
Sources on social media are reporting that Grant Hart, a singer, drummer, and songwriter who helped define the sound of alternative rock with his work in legendary post-hardcore band Hüsker Dü, has died. Hart was 56; Variety reports that he had been suffering from cancer.
In July 1996, Comedy Central launched a brand new, half-hour news satire and talk show hybrid called The Daily Show, originally hosted by former ESPN anchor Craig Kilborn. Whatever hopes the basic cable network had for the series back then, it is safe to say that The Daily Show far exceeded them. Twenty years later,…
Bob Mould might have been having a self-deprecating chuckle at himself when he named his 2012 record Silver Age, but the alternative-rock torchbearer is undeniably in the midst of a ferocious late-career tear. Having explored subtler, more experimental musical terrain through most of the 2000s, his recent run…
Even those rock fans who have never set one foot within the city limits of Minneapolis might recognize the legendary rock club First Avenue from its appearance in the 1984 Prince vehicle Purple Rain. Now, writer Michelangelo Matos gives readers the history and significance of the venue, one of the longest-running of…
It was sometime around 1997 or 1998 when author and rock journalist Michael Azerrad was sitting at home watching a generic multi-part history on rock 'n' roll. It was late in the evening, and the episode he caught detailed the history of punk rock—or was supposed to. But something was wrong. "It went straight from…
Minneapolis punk band Hüsker Dü imploded in a fit of acrimony and long-simmering bad blood back in 1988, bad blood that seemed to never dry up. You'd think three dudes with an album named Zen Arcade would take a more calm and forgiving approach to life, but years of bad-mouthing one another in the press (primarily…
There's something undeniably fascinating about seeing what kind of music celebrities listen to. Occasionally, it reveals something about their personality that you wouldn't have guessed, like when Brian Williams revealed himself to be a massive Deer Tick fan, exposing his late-night listening habits in the process.
1. The Smiths
If the passion of a fan base was enough to get a band back together, The Smiths would've toured every summer for the past decade, headlining Coachella, Bonnaroo, and any hot-weather festival where it's inadvisable to wear black on the outside (even if black is how you feel on on the inside). At this…