Here's what's up in the world of TV for Friday, October 11, and Saturday, October 12. All times are Eastern.
TOP PICK
The Hollow Crown (PBS, 9 p.m., Friday): Viewed in one way, this is a terrific series of Shakespearean adaptations that has reached its promised end with the most famous play of the whole Henriad, Henry V. Viewed another way, these are the original superhero movies, like how Prince Hal transmogrifies into King Henry V, and nobody bats an eye, except for Falstaff, and we all know how that turns out. Also, there are super sweet battle scenes and the like. Okay, you're not buying it? We aren't really, either. But Kevin McFarland thinks you should watch these. They're some pretty great TV.
---
REGULAR COVERAGE
The Legend Of Korra (Nickelodeon, 8:30 p.m., Friday): This week's episode is called "The Sting," which means that it's going to conclude with Korra unleashing a huge con while ragtime plays. Programming note: Due to screener availability, Emily Guendelsberger's reviews will be appearing on Saturdays now.
Borgen (LinkTV, 1 a.m., Saturday): Wait, Birgitte's launching her own political party? How will Todd VanDerWerff draw increasingly specious comparisons to American politics now? He supposes he can just talk about the Tea Party, even if that party's members would almost certainly have Birgitte killed.
Saturday Night Live (NBC, 11:30 p.m., Saturday): Bruce Willis—which, what is he promoting, exactly?—is one thing, but Bruce Willis and Katy Perry? We think ABC should remake Moonlighting with these two. David Sims would watch that, but only if Cybill Shepherd took over the Die Hard franchise in exchange.
G/O Media may get a commission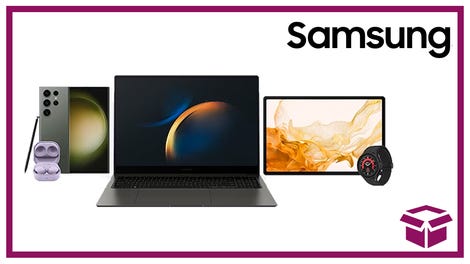 24 hour deals
Discover Samsung - Daily Deal
---
TV CLUB CLASSIC
The X-Files (1 p.m., Saturday): Vince Gilligan wrote just the one script for season eight, but it's a real corker, and Todd VanDerWerff gets to review it. Of course, the other episode he's looking at isn't so great, but that's to be expected of a show in its eighth season, now isn't it?
Doctor Who (Classic) (3 p.m., Saturday): Christopher Bahn is pretty excited about the discovery of those lost Doctor Who episodes. He won't be reviewing any of them this week, but we're hopeful he can offer up some thoughts on them in the weeks to come. For now, though, it's just boring old non-lost Who.
---
WHAT ELSE IS ON
Peg + Cat (PBS, 9 a.m., Friday): Take one Gwen Ihnat. Add this new animated series from the Fred Rogers Company that stars a little girl and her cat. Then add in a hefty dose of mathematical genius. Multiply it all with whimsy and charm, and what do you get? A What's On Tonight blurb we hate!
The Neighbors (ABC, 8:30 p.m., Friday): It would seem the forces of Dog With A Blog have defeated this one, because even with our entreaties for y'all to read last week, only about 300 more of you did over the previous week. So this one goes into the TV Club dustbin, though we'll check in a few other times.
Bridezillas (We, 9 p.m. Friday): The venerable show about women who go crazy planning their weddings—because that's not reductive or sexist at all!—wraps up its nine year run with a fairly typical episode, rather than bringing all of the former Bridezillas back to yell at each other or compare notes.
Made In America (Showtime, 9 p.m., Friday): Molly Eichel offered up her thoughts on this documentary chronicling the Philadelphia music festival of the same name. And, sure, music festivals are fun, but Molly takes issue with director Ron Howard seeing this one as a metaphor for the American dream.
Sabrina: Secrets Of A Teenage Witch (The Hub, 12 p.m., Saturday): We tried to get renowned Ashley Tisdale super-fan Erik Adams—seriously, he owns at least five copies of all of her albums, including the Japanese imports—to look at this, but no dice. So Sabrina will just have to review herself, we guess.
Vanilla Ice Goes Amish (DIY, 10 p.m., Saturday): It's not often we see a show that screams out, "Please cover us, TV Club!" but if ever there was one, it's a reality show where Vanilla Ice tries his hand at being Amish. And if ever there were a man to review that particular show, it is one Phillip Dyess-Nugent.
The Village (Encore, 8 p.m., Friday): Mark our words: Before the year 2050, Sight And Sound will do some sort of cover story on how this film is a hidden classic of the Iraq War era, exploring Americans' uncertain relationship to the military actions carried out in their names after the Sept. 11 attacks.
Oz: The Great And Powerful (Starz, 9 p.m., Friday): On the other hand, if this movie appears on the cover of any film magazines with an argument that it's a misunderstood classic, we will eat our hats. We mean that. Hold us to it if we're wrong. Even if it's the year 2044 and we're dead. Make us eat that hat.
The Tree Of Life (Sundance, 8 p.m., Saturday): Tonight's a good night for recent releases, with The Perks Of Being A Wallflower and The Master airing on two of the Showtimes. But our pick of the litter is this Terrence Malick meditation on life, death, and whether or not dinosaurs can experience grace.
MLB Playoffs: NLCS Game 1: Dodgers at Cardinals (TBS, 8 p.m., Friday): Look: Our long-standing choice to root against everybody but the Cardinals has become a point of frustration in these here articles, but we really like this Dodger team, and you Cardinal fans are not going to take that away from us, y'hear?
College Football: Villanova at Towson (NBC Sports, 7 p.m., Saturday): Technically, there are better games tonight on several other stations, but there's only one game that features both Villanova and Towson. Or, okay, you could just go watch the start of the ALCS (go, Tigers!) over on Fox.
---
IN CASE YOU MISSED IT
Once Upon A Time In Wonderland (Thursday): Is it time for another resurrection of Lewis Carroll's beloved characters and fantasy setting? It sure seems that way, since here's this show. Todd VanDerWerff has thoughts on if you should watch, while Zack Handlen dissects the premiere.