If you've any interest in politics, rapping clowns, and/or the intersection of the two, you've probably heard by now that the National Mall has been double-booked on September 16, with the pro-Trump "Mother of All Rallies"—presumably named to honor the mothers who will be dropping protesters off at the march—set to collide with ICP's planned Juggalo March on Washington. The Juggalo march is in protest of the FBI's classification of ICP fans as a "loosely organized hybrid gang," a label organizers say has unfairly cost Juggalos jobs and custody of their children, and encouraged police harassment of Juggalos.

Save for this one issue, ICP is not an explicitly political band, and there are some pro-Trump Juggalos. But the overlap between the Juggalo March and rabid Trumpies is likely to be minimal. Juggalos view their community as a loving family that accepts everyone just as they are, which is the opposite of what Nazi pricks—or, as they prefer to be known, "white nationalists"—advocate. And, in the unlikely venue of a Time magazine editorial on last year's wave of creepy clown sightings, ICP's Violent J had this to say about the clowns in Washington:
These clowns threaten the very fabric on which our nation was supposedly founded upon—and for some f—ing crazy-a– reason, they're getting away with it. From keystone-cop clowns shooting unarmed citizens, to racist clowns burning down Islamic centers or clowns in the NSA spying on us through our cell phones and laptops, America has turned into something far more terrifying than Insane Clown Posse's Dark Carnival.
So perhaps it shouldn't be too much of a surprise that radical leftist Juggalos are mobilizing online in opposition to the Trump supporters who are giving clowns a bad name. One of those organizers runs a Twitter account called Struggalo Circus, "a ragtag and messy coalition between radicals and juggalos" which started in June with this tweet:
G/O Media may get a commission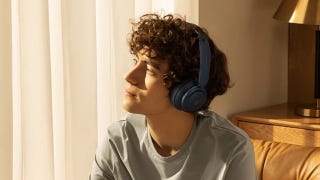 30% off
Soundcore Headphones and Earbuds
And distributed these Protesting 101 flyers at this year's Gathering:
We'll give that a "whoop whoop." Struggalo Circus also has a Facebook group, and the feminist Juggalo group Lette's Respect has emerged to advocate for Juggalette rights. The rest of the Juggalo movement is less organized, but a quick search of the largest Juggalo March on Washington Facebook event turns up a number of left-leaning political posts, from the eloquent—"All irony aside, Juggalos are true working class people suffering under the exploitive capitalist system and I would be proud to stand with ya'll against the rich elite class ruining our society and trashing our world. Can I get a whoop whoop"—to the more straightforward— "seems like they're trying to lump us in with people spouting hate. We need to come in with a strong message of Juggalo Love."
This all goes down on September 16, when the "M.O.A.R" march is set to kick off at 11 a.m. at the Washington Monument, and the Juggalo March at noon at the Lincoln Memorial, according to Consequence Of Sound. That's when we'll see if Juggalos truly are ready to, to quote ICP's 1992 song "Your Rebel Flag," "shit on a motherfuckin' Rebel flag."