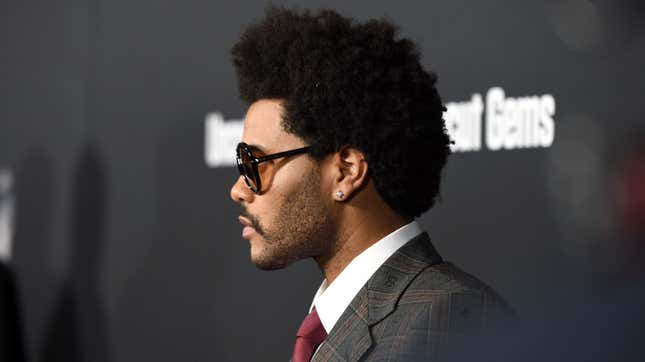 This year's roster of Grammy nominees arrived with more than a few surprising omissions, including The Weeknd, who has already called the The Recording Academy "corrupt" in the wake the unprecedented snub. While The Recording Academy has already responded to the accusation, claiming that the process is flawless and solely "monitors excellence," the "Blinding Lights" artist still has a lot to say on the matter. This time, he's roping in his planned performance and, potentially, some additional context.
Anthony Hopkins has figured out what we all knew about Marvel movies
Per Variety, The Weeknd posted another message on his Instagram account on Wednesday, continuing his criticism of the Grammys: "Collaboratively planning a performance for weeks to not being invited? In my opinion zero nominations = you're not invited!"
While The Recording Academy has yet to confirm any performers for the big night, sources tell Variety that the two have been in talks for weeks—unsurprising, considering that his latest studio album,  After Hours, has garnered quite a bit of positive critical attention and "Blinding Lights" broke Billboard records. However, the source claims that his decision to perform at the Super Bowl Halftime Show, which occurs a week after the Grammys, soured negotiations with the Grammys committee. It's still unclear as to why one entity would care about the other, but the development allegedly made the deal "contentious and prolonged." Though The Weekend and the committee eventually agreed on the performance, the source insinuates that the artist's camp believes that the shut-out was a punishment for agreeing to do the Super Bowl.
In response, Grammys chief Harvey Mason, Jr. tells Variety that the processes aren't related at all: "We understand that The Weeknd is disappointed at not being nominated. I was surprised and can empathize with what he's feeling… Unfortunately, every year, there are fewer nominations than the number of deserving artists. But as the only peer-voted music award, we will continue to recognize and celebrate excellence in music while shining a light on the many amazing artists that make up our global community. To be clear, voting in all categories ended well before The Weeknd's performance at the Super Bowl was announced, so in no way could it have affected the nomination process."
The Weeknd wasn't the only one who had words for The Recording Academy: Justin Bieber criticized the process for categorizing his nominated album Changes as a pop record instead of an R&B record and Nicki Minaj is still upset for losing the Best New Artist award to that "white man Bon Iver."