Semi-high-end fashion designers Stella And Bow have produced a new line of Mean Girls-inspired jewelry, just in time for the 10th anniversary of the film. The selection of bracelets, rings, and hair clips inspired by the Tina Fey/Lindsay Lohan film includes bangles emblazoned with dialogue like, "That's so fetch," and "You can't sit with us." There's even a rose gold bracelet for Wednesdays—the day when, as everyone knows, Plastics wear pink. Perhaps the only disappointment is that the "Glen" necklace doesn't match the raw power inhabited by unseen movie character and popular meme Glen Coco. You go, Glen Coco.
Pictures of the baubles are below. If anyone wants to send us the "Full Of Secrets" barrette, we'd be, like, totally grateful and stuff. We'll even send you some Kalteen bars in exchange.
G/O Media may get a commission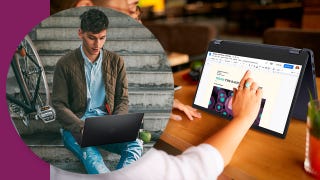 Ends August 15
Best Buy Anniversary Sale 2022
Ends August 15
Best Buy has a number of different promotions happening all for its Anniversary Sales Event. Laptops, tablets, TVs, you names it. Whether you're heading back to school or just trying to fill your home with some new tech, there is something here on sale that you've likely been waiting for.