As the world's most secular Jew, I've never been a big gospel buff. This is ironic, since every gospel song is about this really awesome Jewish guy who performed miracles and shit. It's like my great-aunt once told me: "Jesus didn't do but three things: He was born a Jew, he lived as a Jew, and he died a Jew." As far as I can tell, gospel music is all about how Jews are magical creatures sent by heaven to save the goyim.
Over the past few months, however, I've been listening to a lot more overtly Christian music. I fell in love with the music of Larry Norman when I heard "Why Don't You Look Into Jesus?" on a sampler sent out to promote Daniel Radosh's excellent look at Christian popular culture, Rapture Ready! How can you not dig a celebration of faith from a man who looks like a zombie albino hippie, and who writes lyrics like "Gonorrhea on Valentine's Day / And you're still looking for the perfect lay" and "Shooting junk 'til you're half insane / broken needle in a purple vein."
Norman's achingly essential greatest-hits compilation Rebel Poet, Jukebox Balladeer: The Anthology has been in constant rotation inside my iPod, and many of my favorite Johnny Cash songs are all about spreading the Good News, like "Greystone Chapel," "When The Man Comes Around," and "Kneeling Drunkard's Plea."
It seems like there is a difference between religious music that exists primarily to proselytize to non-believers, and religious music that serves as a profound expression of personal faith. But the music and life of Willie Nelson tell us that that's a false dichotomy. Can't music designed to proselytize to non-believers also be a profound expression of personal faith? Can't a profound expression of personal faith be used to proselytize non-believers?
G/O Media may get a commission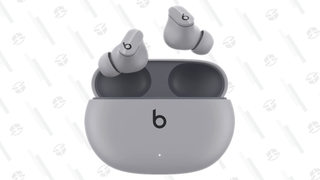 The Zen Of Willie tells us that most dichotomies are false, and that what divides us isn't half as important as what unites us. That's a theme running through all of the genre albums I'll be writing about in this entry of Nashville Or Bust, as well as "The Troublemaker," the title song of Willie's 1976 gospel album. Incidentally, I generally find writers referring to artists by their first names as cringe-inducing and obnoxious, but it somehow seems appropriate in this case. Willie Nelson's homespun persona invites that kind of intimacy.
In "The Troublemaker," Willie sings from the perspective of a crotchety reactionary who lays out a methodical case against the muckraking title character, whose "hair is much too long" and whose "motley group of friends had nothing but rebellion on their minds." He goes on to complain that the mischief-maker in question has "rejected the establishment completely," has "never held a job," preferring to "wear his sandals and his flowers while others wage the war that must be won." This nogoodnik just "goes from town to town stirring up the young folk 'til they're nothing but a disrespectful mob."
By the end of the first verse, I was ready to call up all my redneck buddies for some fearsome hillbilly-on-pacifist violence. Then Nelson lowers the boom by revealing that the Troublemaker's story ends with him, or rather Him, being arrested and taken to a place called Cavalry, where they hung "that Troublemaker to a cross." It is at this point that the foreshadowing-impaired realize that Willie is talking 'bout Jesus Christ, not Wavy Gravy. I for one was so shocked by this revelation that, well, you probably know what antiquated eyewear-related mishap ensued.
In "The Troublemaker," Willie is selling rednecks the idea that if Jesus were to return, he'd look and act a whole lot more like the hippie freaks they revile than like Billy Graham. He's simultaneously selling hippies the idea that Jesus was one of them, a vilified, misunderstood countercultural rebel. There's a deeply personal element to the song as well; in its telling, Jesus would look and act an awful lot like Willie Nelson. Yet the beauty and genius of "The Troublemaker," both the song and the album, is that Willie doesn't seem to be selling anything to anyone.
He's singing about what gives him faith and comfort, not telling listeners what they should believe. Though "The Troublemaker" is hushed, spare, and minimalist, the other standout tracks have a joyous communal vibe as Willie and his fellow whiskey-drinking, pot-smoking Jesus freaks make a joyful noise on exuberant tracks like "Will The Circle Be Unbroken," "Uncloudy Day," and "When The Roll Is Called Up Yonder." Many of these songs anticipate with infectious enthusiasm a place called "heaven," where the faithful get to kick it for eternity with the magical Jewish man discussed earlier, and eat however much cheese they like without gaining weight.
In The Troublemaker, Nelson succeeds spectacularly at making gospel music, and making its message of hope and salvation relatable and borderline-irresistible to heathen non-believer types like myself. Of course, a certain level of Christian faith is a prerequisite for country stardom, so releasing a gospel album wasn't a particularly risky move. The same cannot be said of 1978's Stardust. By that point, Willie was firmly established as one of country's biggest stars, a road-tested icon who had crossed over into the mainstream of American life like few country singers before or since.
So recording an album of pop standards produced by a legendary soul musician—Booker T. Jones of Booker T and The MGs fame—represented an incredible gamble. Willie risked alienating and losing much of his fan base by putting out an album of grandparent music. Yet Willie is a man who sees opportunities where others see roadblocks.
Willie has never been a conventional country singer. His phrasing and delivery owe more to jazz than country. Willie tends to attack songs from odd, unexpected angles, though considering the easy-breezy nature of his crooning, he doesn't "attack" songs so much as he ambles sideways in their general direction.
There's a beguiling humility to Stardust. In my college co-op, one of the questions we invariably/obnoxiously asked prospective housemates was "What's more important, the dancer or the dance?" That's the kind of question that seems profound when you're 18 years old and high. With Willie, it's always about the song, not the singer. He's content to serve as a vessel for great music, an evangelist for the great American songbook.
Willie and Booker T's understated approach to their material is epitomized by their treatment of "Unchained Melody." The Phil Spector-produced Righteous Brothers version is about as big and dramatic as pop music gets. It's a masterpiece of sheer sonic excess, a great gaudy cathedral of sound with vocals that soar to the heavens.
[pagebreak]
On Stardust,Willie opts for a much smaller, more intimate approach. Booker T's restrained production drains the song of its crazed melodrama, replacing it with a much more life-sized sense of yearning. A grand declaration of romance becomes a boozy, melancholy, exquisitely sad late-night lament. A great interpreter of other people's work as well as a peerless songwriter, Willie has a Sinatra-like way of getting inside a song's emotions, from the moony romanticism of the title track to the infectious optimism of "Blue Skies" and "The Sunny Side Of The Street."
Like Red Headed Stranger, Stardust is an album of subtle, insinuating charm that doesn't beat you upside the head with its greatness. I enjoyed walking around my neighborhood listening to standards the way they were always meant to be heard: from a country singer produced by a soul musician on an iPod with giant Metallica headphones I got for free at the Def Jam House Of Hype at Sundance. I'm pretty sure that's the mental image that went through Ira Gershwin's mind every time he wrote a song.
Willie's gamble paid huge dividends. Instead of sinking Willie's career, Stardust became a smash, one of the top-selling non-country country albums of all time. Its success only emboldened its creator. By the time last year's Two Men With The Blues came out, no one was particularly surprised that Willie was collaborating with Pulitzer Prize-winning jazz traditionalist and classical musician Wynton Marsalis. Genre-hopping was second nature to Willie. It was in his musical DNA.
Two Men With The Blues functions as a sequel of sorts to Stardust, with Willie once again lending his voice and guitar to deeply idiosyncratic performances of "Stardust" and "Georgia On My Mind," as well as standards like "Ain't Nobody's Business," "Caldonia," and "Bright Lights, Big City." Nelson and Marsalis have loosened up the songs to become vehicles for soloing and jazzy, bluesy vamping.
Blues is loose and fun, a featherweight lark from an artist with nothing left to prove. By this point in his career, he could do just about anything he wanted to. But the live recording does no favors to Willie's deteriorating voice. There are moments when Willie seems to lose his place, stumbling behind the beat and struggling to catch up to his collaborators. But we don't love Willie because he's perfect or sings like an angel: We love him because of his imperfections and his humanity.
Willie only seemed to grow more adventurous with age, as evidenced by his notorious, 10-years-in-the-making 2005 reggae album Countryman. I've listened to 2005's Countryman three or four times, and it still confuzzles me. I can't figure out whether it's a very bad album that's also a guilty pleasure, or just misunderstood. The pairing of Willie with a one-size-fits-all reggae groove feels jarring and off in way his standards albums seldom do.
On Countryman, there is often a surreal disconnect between the tear-in-your-beer pathos of the lyrics and the smoking-a-joint-in-paradise uplift of the music, which sometimes sounds like it was created by pressing the "Reggae" button on an unusually advanced Casio. It seems so deliciously wrong that a song called "I've Just Destroyed The World," which begins "The sun just went behind the clouds / there's darkness all around me now / I've just destroyed the world I'm living in," should sound so giddy.
If there is a tragedy in Willie's career, it's that a man who wrote so many standards in his youth devoted much of his post-superstardom career to covering other people's work and revisiting his own canon. Willie isn't just too happy to write sad songs these days, he's apparently too happy to even sing his own sad songs in an appropriately mournful fashion, as evidenced by incongruously peppy takes on "One In A Row" and "You Left Me A Long, Long Time Ago." It seems like Willie Nelson can do just about anything, except put out a credible reggae CD. I did, however, like his version of "The Harder They Come," though even that's ruined a little by overproduction and annoying background vocals.
Where Willie feels out of place channeling Bob Marley, he sounds wonderfully at ease paying tribute to his hero Bob Wills on Willie And The Wheel, a Western swing collaboration with Asleep At The Wheel that's a shit-ton of fun from start to finish. It's hard to listen to Western swing without smiling: It's the official music of good times.
As a young man, Willie possessed an old soul. As an old soul, he's blessed with a mischievous streak. On "I Ain't Gonna Give Nobody None O' This Jelly Roll" (a title guaranteed to enrage grammar Nazis) and "Won't You Ride In My Little Red Wagon," he regresses joyously back to childhood, though it's Asleep At The Wheel frontman Ray Benson who gets to do Bob Wills hype-man duty.
The Bob Wills/Mickey Mouse delivery has a way of making everything sound better. It'd be a lot easier to accept bad news if it was delivered in the helium squeal of the ghost of Bob Wills. In his voice, even the most disturbing phrases— "Your cancer is inoperable!", "The Holocaust never happened!", and "President Palin!" wouldn't sound so bad.
Willie And The Wheel and Two Men With The Blues afford listeners the laid-back pleasure of a great artist making music with his friends while singing the songs he loves in any damn genre he chooses. Willie teaches us that genres don't matter. Race doesn't matter. Cultural, generational, and regional divides don't matter. A great song is a great song whether you're singing it with Waylon Jennings or Kermit The Frog, reworking it as a blues shuffle or a reggae jam. Music is music and people are people. Jah willing, Willie will continue playing the songs he loves with the people he loves until the day he dies.
Up Next on Nashville Or Bust:
Gram Parsons: The Flying Burrito Brothers/Byrds year
Gram Parsons: The Reprise Years
Hank Williams
Bob Wills
Tom T. Hall
The Louvin Brothers