Punk-rock carnival turned multi-city music festival Riot Fest has announced its first wave of bands for its Chicago and Denver festivals, and, as usual, the lineup is eclectic as all get-out. Leading the lineups in the two cities after headliners The Original Misfits are bands like a reunited Ween, Death Cab For Cutie, Deftones, Descendents, NOFX and Bad Religion; some acts, like Morrissey (making his only North American festival appearance) and Jimmy Eat World in Chicago and Sleater-Kinney in Denver, will only appear in one city.
As has become something of a specialty for the festival—Riot Fest usually sees at least one high-profile reunion a year, like 2013's much-buzzed-about Replacements set—there'll be several reunion acts, like the previously announced (and 30 years in the making) Original Misfits lineup featuring Glenn Danzig, Jerry Only, and Wolfgang Von Frankenstein. And if horror-punk isn't your thing, there'll also be reunion sets from post-hardcore band Thursday (Chicago and Denver), melodic hardcore band Set Your Goals (Chicago and Denver), Canadian indie rockers Wolf Parade (Denver), second-wave emo stalwarts The Anniversary (Chicago) and a set from Girls Against Boys (Chicago), who, while not officially broken up, have rarely appeared live since becoming inactive in 2003. Swedish hardcore innovators Refused and '70s British ska band The Specials, both of whom rarely appear live in the U.S., will both appear in Chicago as well.
The festivals will also feature several of those sets where a band plays a beloved album in its entirety: Riot Fest veterans Jane's Addiction will perform Ritual De Lo Habitual in Denver, Rob Zombie will perform White Zombie's Astro-Creep: 2000 in Chicago in his first Riot Fest appearance, and The Hold Steady will perform Boys and Girls In America in both cities. Plus, Chicago punk rockers will get a special treat as Social Distortion performs White Light, White Heat, White Trash on the 20th anniversary of the album's September 17, 1996 release.
The full (until the second-wave announcement, anyway) Riot Fest Chicago and Denver lineups are below, and passes for the two festivals can be found here and here.
DENVER
The Original Misfits (Featuring Glenn Danzig, Jerry Only and Doyle Wolfgang Von
Frankenstein), Ween, Death Cab For Cutie, Jane's Addiction, Sleater-Kinney, NAS,
Deftones, Fitz & The Tantrums, Descendents, NOFX, Underoath, Bad Religion,
Thursday, Tyler, the Creator, Pepper, Jake Bugg, Motion City Soundtrack, Wolf
Parade, The Hold Steady, Yo La Tengo, Sleigh Bells, Chevy Metal, The Dandy
Warhols, Vince Staples, Suicidal Tendencies, Flatbush Zombies, Hatebreed,
Lagwagon, The Aquabats, Glassjaw, The Wonder Years, Me First and The Gimme
Gimmes, Danny Brown, Against Me!, Meat Puppets, Leftöver Crack, Dan Deacon,
Murder By Death, Rogue Wave, Converge, Billy Talent, Fucked Up, Lewis Del Mar,
Set Your Goals, Juliette Lewis & The Licks, Touché Amoré, Frnkiero andthe
Cellabration, Pouya, White Lung, Plague Vendor, People Under the Stairs, Fat Nick
G/O Media may get a commission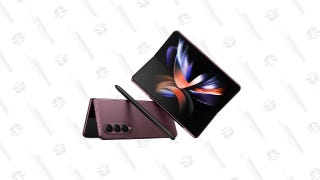 Save Up to $300
Galaxy Z Fold4
and Don Krez, Violent Soho, Judith Hill, Tigers Jaw, Bleached, Diarrhea Planet, Planes
Mistaken For Stars, Dee-1, Kirk Knight, Somos, Turnover, Jessica Hernandez & the
Deltas, Bryce Vine, 3Teeth, Night Riots, Syd Arthur, Jule Vera, Microwave, Death
Spells, Diet Cig, Donna Missal, High Waisted, Culture Abuse, Hellzapoppin Circus
Sideshow Revue, and more TBA
CHICAGO
The Original Misfits (Featuring Glenn Danzig, Jerry Only and Doyle Wolfgang Von
Frankenstein), Morrissey, Ween, Death Cab For Cutie, Rob Zombie, Social Distortion,
Brand New, NAS, The Specials, Deftones, Fitz & The Tantrums, Jimmy Eat World,
Descendents, Refused, NOFX, Bad Religion, Pierce The Veil, All Time Low,
Underoath, Motion City Soundtrack, Thursday, Jake Bugg, The Hives, Death Grips,
Chevy Metal, Bob Mould, The Hold Steady, Glassjaw, Me First and The Gimme
Gimmes, Pepper, Tiger Army, Meat Puppets, GZA, The Wonder Years, Method Man &
Redman, Dan Deacon, Dee Snider, Andrew W.K., Joey Bada$$, GWAR, Leftöver Crack,
Billy Talent, The Anniversary, Neck Deep, Highly Suspect, Smoking Popes, Fucked
Up, The Vandals, The Dillinger Escape Plan, Girls Against Boys, Fu Manchu, The
Falcon, I The Mighty, The Toasters, Set Your Goals, Juliette Lewis & The Licks,
FrnkIero andthe Cellabration, Tigers Jaw, Basement, Citizen, Swingin' Utters, Big D &
The Kids Table, Diarrhea Planet, Pouya, Touché Amoré, Hippo Campus, Balance &
Composure, People Under the Stairs, White Lung, Denzel Curry, Jessica Hernandez &
The Deltas, Turnover, Violent Soho, Dee-1, Bleached, Brick + Mortar, Night Riots,
Plague Vendor, Off With Their Heads, Laura Stevenson, Somos, Tancred, Microwave,
Deal's Gone Bad, Death Spells, 3Teeth, Black Foxxes, The Wans, Creeper, The
Walters, Jule Vera, Marina City, Worriers, Nots, Big Ups, All Dogs, The Dirty Nil,
Eskimeuax, War On Women, Hard Girls, A Will Away, Can't Swim, With Our Arms To
The Sun, Donna Missal, Bad Cop / Bad Cop, Tasha the Amazon, Blackbox, High
Waisted, Partner, Sleepy Kitty, School of Rock, Hellzapoppin Circus Sideshow Revue,
and more TBA