Mr. Big, the "major tycoon, major dreamboat, and majorly out of league" paramour of Sex And The City was, as his name implies, larger than life. So large, in fact, that life had no more room for him in the long-gestating Sex And The City 3 film, in which he reportedly would have died. This revelation dropped during a wide-ranging interview with the cast and creators on James Andrew Miller's Origins podcast, in which it's also revealed that Big's death was a major factor in the sequel never taking off.
It was last year that star Sarah Jessica Parker confirmed that the sequel was a no go, asserting in an interview with People that "it's over… We're not doing it." Rumors swirled that co-star Kim Cattrall, who plays Samantha on the long-running HBO series, was the reason for its collapse, with sources saying the actress wouldn't sign on unless "Warner Bros. pledged to develop other movie projects she was working on." In a tweet, Cattrall denied that, saying she never wanted to do a third film.
On the podcast, though, Parker said that she had "many, many, many, many conversations with [Cattrall's] manager," but that negotiations with the studio, who found Cattrall's demands extravagant, didn't pan out. Miller added, however, that part of Cattrall's reluctance was due to the story being so focused on Carrie's grief in the wake of losing Mr. Big.
"People close to Kim believe that the script didn't have a lot to offer the character of Samantha," he said. "They point to the fact that it calls for Mr. Big to die of a heart attack in the shower, relatively early on in the film, making the remainder of the movie more about how Carrie recovers from Big's death than about the relationship between the four women."
Parker previously described the third film as having a "beautiful, funny, heartbreaking, joyful, very relatable script and story," though, hey, she probably said the same of the putrid Sex And The City 2.
G/O Media may get a commission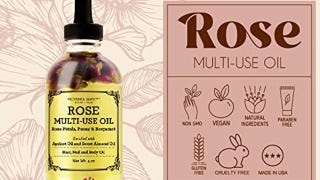 Provence Beauty Rose Multi-Use Oil
As for Mr. Big actor Chris Noth, well, he didn't address his potential death directly on the podcast, but it sounds like he'd be more than happy to leave the show's mortal coil. He says he "didn't really enjoy" the series' previous films, adding that he hates "the cornball shit." Sounds like the dude signed his own death warrant.