Actor Jussie Smollett, who stars as middle son Jamal Lyon on Fox's Empire, is in good condition at a Chicago hospital today after being attacked by two men in the city's Loop area around 2 a.m. last night. Smollett was reportedly exiting a Subway restaurant when he was approached by two men yelling racial and homophobic slurs who began battering Smollett and poured bleach on him. They then wrapped a noose around his neck before fleeing the scene, as The Chicago Tribune reports. Smollett then took himself to the hospital.
In a statement, the Chicago Police Department says, "Given the severity of the allegations, we are taking this investigation very seriously and treating it as a possible hate crime." (You think?) It's unclear at this time whether Smollett was specifically targeted for the attack, but he is openly gay, telling Ellen DeGeneres in 2015, "There is no closet, there's never been a closet that I've been in."
GLAAD has released a statement saying it has reached out to Fox and Smollett's team offering assistance, calling him "a true champion for LGBTQ people [who] is beloved by the community and allies around the world."
UPDATE/CORRECTION, 12:30 p.m. CT: TMZ has additional details indicating that Smollett was, indeed, specifically targeted by his attackers. The site says that the men were wearing ski masks, not MAGA hats, but that they said, "aren't you that f***** Empire n*****?," as they approached Smollett, and reportedly yelled, "this is MAGA country!," as they fled the scene. Smollett has reportedly also been the target of hate mail sent to Fox Studios in Chicago, some containing death threats, for at least the past week. (Chicago police have not confirmed the details of TMZ's report.)
Smollett was discharged from the hospital earlier today.
UPDATE, 1:00 p.m. CT: In a statement, Fox says of the hate crime against Smollett:
We are deeply saddened and outraged to learn that a member of our Empire family, Jussie Smollett, was viciously attacked last night. We send our love to Jussie, who is resilient and strong, and we will work with law enforcement to bring these perpetrators to justice. The entire studio, network and production stand united in the face of any despicable act of violence and hate — and especially against one of our own.
G/O Media may get a commission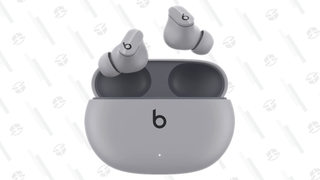 Empire co-creator Danny Strong adds on Twitter:
along with co-creator Lee Daniels on Instagram: