Florence + The Machine open up old wounds (and stick to old sounds) on High As Hope, while both Gorillaz's The Now Now and what should be Teyana Taylor's breakout moment, K.T.S.E., feel unfocused and undercooked. These, plus Panic At The Disco, Jim James, and Dirty Beaches' Alex Zhang Hungtai in this week's notable new releases.
And keep an eye out for our review of Drake's Scorpion, released today, very soon.
---
[Republic]
Grade: B
Florence Welch's last album as Florence + The Machine, 2015's How Big, How Blue, How Beautiful, saw her grappling with very raw, present emotions; on fourth full-length High As Hope, she opens up old wounds, remembering wild nights on the town in "South London Forever" and apologizing for ruining an old friend's 18th birthday on "Grace." (We've all been there, Florence.) As a lyrical therapy session, it's quite candid: On "Big God," Welch searches for the spiritual dimension of emotional pain, and on lead single "Hunger," the closest the record comes to a "Dog Days Are Over"-style anthem, Welch grapples with her history of eating disorders, drug abuse, and the emptiness that fueled them both. Musically, High As Hope isn't too far off from the operatic orchestration of her earlier work, which is the most frustrating thing about it. It does give the music a little more space to breathe, however, and adds a percussive through-line of handclaps, foot stomps, and prominent double bass that builds on the melodramatic vibe fans love.
RIYL: Kate Bush. Bat For Lashes. Marina & The Diamonds. The "making amends" portion of a 12-step program.
Start Here: "Big God" comes readymade for the interpretive dance routine featured in its music video, with Welch's versatile voice mimicking the dichotomy between the off-kilter production and swelling strings. [Katie Rife]
G/O Media may get a commission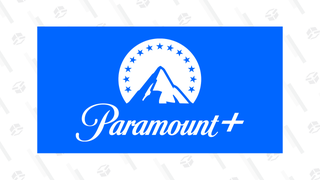 One month free
Paramount+ One-month Free Trial
---
[Warner Bros.]
Grade: B
"Humility," The Now Now's lead single and opening track, is both winning and downcast: It's a summertime jam featuring smooth-guitar legend George Benson, but its lyrics recall darkness ("Calling the world from isolation / 'Cause right now, that's the ball where we be chained"). This contrast isn't new for Damon Albarn, the Blur frontman who leads this longtime pop/hip-hop project; his other band's songs are often both sunny and sad. However, this tonal shift often makes The Now Now feel disjointed. The album's highlights—the aching ballad "One Percent," the LCD Soundsystem-inspired instrumental "Lake Zurich"—deserve a home on a more focused, consistent album; "Magic City," with a Magical Mystery Tour-era Beatles workout under its synth-pop veneer, is among the group's best. Snoop Dogg's much-hyped guest spot, "Hollywood," is upbeat but flat and uninspired. Overall, The Now Now would work better if it fully embraced its melancholy.
RIYL: Blur. LCD Soundsystem. Good times. Bad times. (You know I had my share.)
Start here: "Humility," the breezy single featuring smooth-guitar whiz George Benson. [David Brusie]
---
[G.O.O.D. Music/IDJ]
Grade: B
Teyana Taylor signed her first record deal in 2007, when she was 16 years old. She's orbited fame ever since then, dancing in Kanye's "Fade" video, releasing a likable but slight debut in 2014, and co-starring in a reality show with her husband, Iman Shumpert. K.T.S.E. should've been a breakout moment for her, but it was rushed to release to hit West's schedule, and as such feels undercooked and unfocused. Make no mistake: There's great "polo Kanye" stuff here, from the make-up-and-make-out ride of "Gonna Love Me" to the fierce autobiography of "Rose In Harlem." The atomic ballroom "WTP" feels beamed in from another dimension—or at least another album—but it explodes with color, an indication of Taylor's versatility. But the album Taylor seems to be trying to make is something broader, more classicist, an effort that needs air to breathe—something, in other words, totally unsuited to West's new, relentlessly economical editorial style. What worked for Pusha-T is a disservice to Taylor, who will remain a figure of tantalizingly unfulfilled potential for at least another album.
RIYL: Mid-'90s R&B. Early '00s Kanye. Iman Shumpert (most of the album is about him).
Start here: "Gonna Love Me" splits the difference between early Mary J. Blige and neo-soul classicism. [Clayton Purdom]

---
[NON Worldwide]
Grade: B-
In his various musical guises—Dirty Beaches, Last Lizard, Twin Peaks house band Trouble—Alex Zhang Hungtai has practiced a sort of dreamy dissonance, one that filtered a fading, smoke-curled snapshot of '50s juke-joint rock through Suicide-esque noise-pop. His new solo album retains that persistent tension between romance and malevolence, but here he washes it of nearly all semblance of melody or rhythm, or anything beyond pure mood. It's a collection of airy, droning atmospheres, created with synths and digitally twisted saxophone inside what seems like a perpetually whooshing wind tunnel, with nary a drum machine or beat in sight. From the uneasy, neurotic pulse of opener "Pierrot," through the haunted synthetic choirs of "Matrimony," to the muted, slowly melting discordance of "Yaumatei," and finally, to the Omen-organ suite of the 20-minute title track, Divine Weight is a gently spiraling abyss that's often easy to get lost in. Although, despite the provocation of song titles like "This Is Not My Country," it also dissipates quickly while leaving little behind.
RIYL: William Basinski. Oneohtrix Point Never. Tim Hecker. Dalhous. Rafael Toral. Music where you can just zone out and really focus on your problems.
Start here: Opener "Pierrot" is as accessible an entry point as any, combining heavily treated sax drones with what sounds like the peals of ghost trains passing lonely in the distance. [Sean O'Neal]
---
[ATO]
Grade: B
On Uniform Distortion, Jim James just can't stop thinking (or singing) about time. Specifically, that it's running out. Over some of the heaviest-hitting riffage of the My Morning Jacket frontman's career, he laments the way social media allows us to embrace nostalgia while the present moment slips away ("Throwback"), urges listeners to fight for that moment over feel-good hooks ("All In Your Head"), and muses about his own disconnection, awash in spacey psychedelia ("Out Of Time"). Uniform Distortion unveils James' decision to disconnect in order to actually connect—with his life, art, and the people he loves. It doesn't offer any particularly novel insights into the crushing, nearly unavoidable hellscape of the digital age, but instead fights valiantly against its grasp with Godzilla-size hooks, solos both vicious and dreamy, and lush production that encourages turning on, tuning in, and dropping out. We've only got so much time, after all.
RIYL: My Morning Jacket. Booming, righteous guitars. Psychedelic drugs. The all-consuming power of love.
Start here: There's no better place to start than at the beginning, where James launches Uniform Distortion with its most whistleable riff. Deploying a classic loud-quite-loud structure, "Just A Fool" oscillates between searing, blastoff overdrive and dreamy, smooth vocals. [Matt Williams]
---
[DCD2/Fueled By Ramen]
Grade: B-
Panic At The Disco's lineup has by now dwindled down to just lead singer Brendon Urie, fresh off of a starring Broadway run in Kinky Boots. Urie's recent theatrical past adds even more drama to his musical output, as the new thirtysomething pontificates on the trappings of fame and the excesses of youth, laced with religious imagery and advice from his mom. While tracks like "(Fuck A) Silver Lining" (featuring an Everest-like falsetto peak) and "Dancing's Not A Crime" are exercises in style over substance, the Latin beat Urie adds to his look back at his "Roaring 20s" leads to a stirring musical climax that sounds like a Broadway showstopper. "Old Fashioned" juxtaposes the ADHD meds of childhood (using an accusatory horn section) with the cocktails of young adulthood, resulting in an angry shade of rose-colored nostalgia. And the poignant album-ending ballad "Dying In LA" makes you wish there had been more tracks showcasing Urie's pop-transcending emotive vocals.
RIYL: Television evangelists. Clubbing in Vegas. Any version of A Star Is Born.
Start here: "Hey Look Ma, I Made It" perfectly embodies Urie's own conflicts with the music industry ("In the garden of evil / I'm gonna be the greatest"), infectiously triumphant even as it cautions against hangers-on and the alluring dangers that go along with success. [Gwen Ihnat]
---
Purchasing albums via Amazon helps support The A.V. Club.