Here's what's up in the world of TV for Thursday, September 15. All times are Eastern.
Top picks
RuPaul's Drag Race All Stars (Logo, 8 p.m.): Oliver Sava called last week's "herstory"-focused entry "the strongest episode of All Stars yet." Can Drag Race top itself again this week? The promo for "Drag Movie Shequels" promises a whole lot of fallout from Alyssa's unexpected elimination decision last week. Will the queens simply agree to disagree? Knowing Phi Phi, we're gonna bet that's a no-no.
Better Things (FX, 10 p.m.): Given that roughly half of the population spends a good portion of their lives dealing with monthly periods, it's a little weird that the topic doesn't come up more often on TV. Thankfully Better Things is here to fill that void with an episode called "Period," in which "Sam copes with lady issues." Molly Eichel has her copy of The Care Of Keeping You: The Body Book For Girls on hand in case she has any questions.
Queen Of The South (USA, 10 p.m.): The first season of Queen Of The South—USA's promising but imperfect drug "queenpin" drama—comes to a close tonight. (Don't worry, it's already been renewed for a second season.) According to TV Guide, "In the season one finale, Teresa risks her life to protect Güero's book; Camila's runs into trouble with her takeover; and Epifanio receives new intelligence that could change everything." As the show heads into hiatus, we're left to dream about a crossover in which Teresa teams up with "Queen Of The North" Sansa Stark for some true North/South world domination. In fact, throw in the Wicked Witch Of The West and Clint Eastwood, and we've got a new pitch for Netflix.
G/O Media may get a commission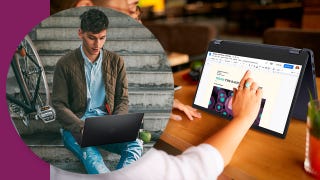 Ends August 15
Best Buy Anniversary Sale 2022
Ends August 15
Best Buy has a number of different promotions happening all for its Anniversary Sales Event. Laptops, tablets, TVs, you names it. Whether you're heading back to school or just trying to fill your home with some new tech, there is something here on sale that you've likely been waiting for.
Premieres and finales
Ripper Street (BBC America, 6 p.m.): After another season of more ripping and more streets, Ripper Street reaches its fourth season finale. According to TV Guide, "A secret from Reid's past surfaces and threatens to destroy his future in Whitechapel." Maybe the secret is that he's actually a time-traveling Mr. Darcy? Whatever the case, Reid has bewitched us, body and soul.
Flipping Out (Bravo, 9 p.m.): No need to flip out that Flipping Out's ninth season comes to a close tonight. We promise that HGTV has enough realtor-themed programming to get you through the fall.
Beauty And The Beast (The CW, 9 p.m.): It's a tale as old as time: Girl meets beast, beast likes girl, The CW adapts it into a genre procedural. But, like most tales, this one must eventually come to an end. And after four seasons, CW's Beauty And The Beast bows out for good with tonight's series finale. But first, be its guest one last time. In "Au Revoir," Vincent and Cat "may make the ultimate sacrifice in order to stop an attack and rid the world of beast makers." Perhaps that sacrifice includes handing over their souls to Dan Stevens and Emma Watson so that Beauty And The Beast may live on.
Project Runway (Lifetime, 9 p.m.): Project Runway launches its staggering 15th season tonight with a premiere called "An Unconventional Launch Party." That probably means the first challenge will involve unconventional materials, which, at this point, is about as conventional as Project Runway gets. But we'll cut the show some slack in its old age. Meanwhile, for those who want to double their Project Runway, there's also a casting special that airs an hour before the premiere. (And don't miss Marah Eakin's interview with the man who makes it work, Tim Gunn.)
Regular Coverage
Steven Universe (Cartoon Network, 7 p.m.)
Streaming pick
Junketeers (YouTube): It's hard to tell who press junkets are weirder for, the celebrities being interviewed or the journalists conducting the super brief exchanges. Now Comedy Central's new webseries Junketeers turns a satirical eye on the whole absurd environment. Created by real-life entertainment journalists Josh Horowitz and Ben Lyons, the series features celebrities like Josh Duhamel, Gillian Jacobs, Eli Roth, and Kristen Bell playing heightened versions of themselves as a group of hapless journalists cycle through their lives eight minutes at a time.