It takes a remarkable actor to make a catchphrase for themselves out of the sound we all make when surprised. Keanu Reeves, of course, has accomplished just that. Whether he's traveling through time, learning how to do martial arts inside a computer simulation, or infiltrating a nefarious gang of criminal surfers, Reeves relies on the power of "whoa" to make his roles work.

Rather than fast forward through dozens of movies for these wonderful moments, YouTube channel Owenergy (previously responsible for this masterwork) has assembled a compilation of every instance of the signature "whoa," handily arranged in chronological order.

The video spans Reeves' career, beginning with a relatively unknown, 1986 version of the actor shaking his fluffy head in disbelief throughout Babes in Toyland before venturing into Bill & Ted's Excellent Adventure where he "whoa'd" his way into the world's heart. By the time the clip arrives at the more recent "whoas" of The Neon Demon and Knock Knock, it's become obvious what a versatile noise it really is.

It can be used to express everything from recognition to approval, fear to elation. The "whoa," in the hands of an expert craftsman like Reeves, communicates an entire range of human emotion. It's the three primary colors on the expert painter's palette; an octave of notes before a genius composer. Here's to three decades of exceptional "whoas" and, while we look forward to the ways it's used in the future, here's to hoping for at least three decades more.

Send Great Job, Internet tips to gji@theonion.com
G/O Media may get a commission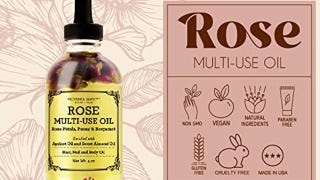 Provence Beauty Rose Multi-Use Oil