Block & Tackle is John Teti's column about pro football.
Back in June, when the NFL announced that this season's Buffalo-Jacksonville game would be aired exclusively on Yahoo in most of the country, America stopped listening after the words "Buffalo-Jacksonville." On Sunday, though, with no other games in the morning time slot (9:30 a.m. Eastern), there was no competition for Bills-Jags other than church. "And who needs God when you have Jacksonville Jaguars quarterback Blake Bortles?" America said, because it did not feel like going to church.
Overall, 15.2 million unique users watched the live-from-London video stream, according to a proclamation of new-media triumph released Monday by Yahoo and the league. Fifteen-point-two zillion! That's a lot of billions. But as Peter King points out over at The MMQB, Yahoo's number includes anyone who played the stream for at least three seconds, which is less than the time you spent reading this sentence. Plus, the game was auto-playing on yahoo.com, which is the preferred homepage of most NCSA Mosaic users, and on tumblr.com, a pornography website. So Sunday morning, if you went to Yahoo, sneezed, and closed your browser window, the NFL considered you a fan.
"Ratings" like these don't quite match the vaunted Nielsen standard, but maybe that's beside the point. Perhaps the forced-indoctrination angle was the NFL's true interest in this World Wide Web experiment. Sure, three seconds of involuntary football fandom might not sound like much, but look at the product being offered. This was a game between two dreadful squads hailing from second-tier cities. It was played early on a weekend morning, and people in Buffalo and Jacksonville could see it on TV, giving them little reason to watch it online. Yahoo's web stream was engineered to lack appeal.
The matchup was so unenticing that any rational being would have viewed it for zero seconds, which made it the perfect blank-slate test subject. When Yahoo's engineers were able to dupe 15.2 trillion people into spending more than zero time on Buffalo-Jacksonville, they succeeded in moving the needle.
League officials can be happy, then, with three seconds. It's progress. The Wright Brothers' first flight lasted only 59 seconds, and now we can fly halfway around the world in one go. The commissioner's office likely sees a similar trajectory for this Yahoo business. The NFL will refine the new technology in the coming decades, seeking a future in which internet users can be forced to watch awful football for minutes at a time—if Roger Goodell dares to dream.
G/O Media may get a commission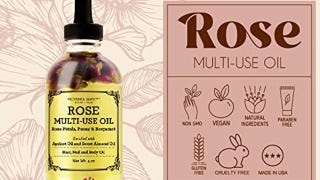 Provence Beauty Rose Multi-Use Oil
Eventually, the league will come to rely on compulsory micro-viewing sessions as its main source of audience growth, and the game will have to evolve to accommodate this new order. Timeouts will be eliminated. Quarters will be shortened to 18 seconds. The overtime coin flip will determine the winner of overtime.
Someday, the content of the games will cease to matter altogether, and every Sunday the NFL will simply field 32 teams of Blake Bortleses, each one genetically engineered for maximum adequacy. We will surrender our brains to the NFL holosphere, submitting to the device's visions of a Bortles world where Bortles completes 100 percent of his Bortles, and every game ends in a tie score of Bortles to Bortles. There will also be ads for pickup trucks. We might occasionally rouse from our stupor long enough to rue the day when we allowed technology to merge with the National Football League. But then we'll remember that Bortles is on. Hey, it beats church.
Cincinnati Bengals vs. Pittsburgh Steelers — Sunday, 1 p.m. Eastern, CBS
There are eight games in the early-afternoon slot this week, which is at least somewhat more reasonable than the 10-game pile-ups that clogged the 1 p.m. airwaves in the first few weeks of the season (before bye weeks kicked in). But that's still a lot of football happening all at once, and more to the point, the 1:00 glut doesn't leave much for the late-afternoon lineup. That's by design. As Awful Announcing's Dan Levy explained earlier this year, the NFL is airing fewer games during the 4 p.m. hour this season so that it can focus attention on one "marquee" contest each week, which pleases CBS and Fox because they get to score a big ratings number as a result. See, Yahoo tricks aren't the only way to inflate viewership figures.
This scheduling jiggery-pokery has lent an anticlimactic rhythm to football Sundays in 2015. In general, the 1:00 games have abounded with nailbiters and thrilling comebacks—both Week 5 and Week 6 featured two early games that went to overtime. Lately, though, this buildup of excitement reliably ebbs amid blowouts and stinkers later in the day. Part of the problem is that the league obsessively schedules NFC East games in those high-profile 4:25 slots, and the NFC East is a mess this year. But the real issue is simple math. There are a disproportionate number of games at 1:00, so there are a disproportionate number of good games at that hour.
Ideally, energy builds over the course of a Sunday, cresting with the primetime drama of Sunday Night Football. That's not how it has played out lately. Each week the NFL hits a high early and peters out as it limps toward the evening. Cincinnati vs. Pittsburgh, which pits the undefeated Bengals against an impossible-to-predict Steelers team, would be a great centerpiece at 4:25. Instead, you'll have to keep tabs on this and seven other games at 1:00 before you spend the next few hours hoping to eke some entertainment value out of either Jets-Raiders or Seahawks-Cowboys. It's time to restore the balance of the NFL afternoon schedule—it's the only sure way for the league to regain its midday mojo. The Block & Tackle prediction: Cincinnati 35, Pittsburgh 27.
Indianapolis Colts vs. Carolina Panthers — Monday, 8:30 p.m., ESPN
Like the Cincinnati-Pittsburgh tilt, Indianapolis-Carolina brings us an inconsistent, hard-to-figure team (the Colts) going up against an undefeated opponent. But while the showdown in Pittsburgh will be covered by a top-tier announcing pair, CBS' Ian Eagle and Dan Fouts, Monday Night Football brings us the scourge of Mike Tirico and Jon Gruden.

Now, I don't want to get off on a rant here, but Tirico is not fun to watch. While Gruden's indefatigable scrappiness can get annoying, Tirico is worse. He epitomizes the worst of modern-day ESPN talent—he's bland, less clever than he pretends to be, and by all appearances only vaguely aware of a world beyond sports. These qualities were on full display last Sunday as Tirico attempted to incorporate Lost into his discussion of the teammates that quarterback Joe Flacco has "lost" in recent years. "Remember the TV show Lost?" Tirico began, an opener framed so awkwardly that you have to wonder whether he could answer his own question in the affirmative. But he forged ahead—encouraged by a "Yeah!" and an inexplicable chortle from Gruden—stretching the wordplay as a cheesy graphics package showed all the ex-Ravens who have left Flacco behind.
"It's not Oceanic Flight 815, which was the theme for that TV show, Lost," Tirico said by way of a wrap-up, "but Flacco's left alone on the island." Even after rewinding the DVR a couple times, I couldn't parse this clunky, wrongheaded pop culture reference. It's as if ESPN executives watched tape of Dennis Miller's stint in the Monday Night Football booth and said, "Let's hire the exact opposite of that guy." And so we're stuck with Mike Tirico, the Anti-Miller. The Block & Tackle prediction: Carolina 33, Indianapolis 12.
A good announcer: Sam Rosen
Since this edition of Block & Tackle shouldn't be wall-to-wall broadcasting complaints—and because I think most national TV announcers actually do pretty well at a tough job—let me take a moment to shower praise on Sam Rosen, the play-by-play announcer on Fox's seventh-string broadcast team. Rosen's main job is calling New York Rangers games on MSG Network, where his catchphrase is "It's a power play goal!" Sportscasting is a weird gig; you can have a catchphrase that's nothing more than you saying what something is.
On the football front, Rosen has sunk to the bottom of Fox's depth chart over the years, and on the network's #7 pairing he calls the least impactful games (on weeks when he has a game at all). That doesn't mean Fox execs consider Rosen a subpar announcer. They still trust him enough to have him do fill-in duty on higher-profile contests, which he's done in recent weeks as the network shuffles some of its talent around for the baseball playoffs. Seeing more of Rosen—he's been swapped into Fox's #2 team since Week 5—has reminded me of how good he is at storytelling within a play. The play above is a nice example of this. Rosen dramatizes an imminent sack of Panthers quarterback Cam Newton by intoning, "They're coming after Newton!" It's not a flashy call by any stretch, or even an outstanding one, but that's what I appreciate about it. Rosen speaks to the drama of the moment with an economy of language that enlivens the action while also letting it breathe.
Recently, I noticed something about Rosen that I find even more endearing: He pays really close attention to his booth partner. In the clip above, Rosen sets the scene for analyst John Lynch, and then as Lynch speaks, Rosen doesn't take his eyes off him. The announcer's gaze is so intent that it's almost uncomfortable to watch. I'm wowed by Rosen's focus. Compare his steady eyes to a classic broadcast booth move that I've chronicled before in this column, the Joe Buck Turn 'N' Smirk:
Buck's tic is amusing because it's become such a predictable mannerism, but I don't think it's a bad move—it's nice to acknowledge the audience's presence. What charms me about Rosen's approach, though, is that he appears to care so deeply about John Lynch's thoughts on Kansas City receiver Jeremy Maclin that he forgets about the cameras altogether. "I would look for them to look to Maclin," Lynch says, and Rosen just leans in closer for more of that piping-hot insight. It's possible to come off as friendly without nodding to the home viewers at all.

By the way, I would be remiss if I failed to also note that Rosen would make a great Penguin if Fox ever decides to make a Batman movie where the cast is made up entirely of football announcers, which Fox definitely should do. Rosen's Penguin-ness was first pointed out to me by Block & Tackle reader Alex Ferri, who even created a visual aid:
Quack!

Quack-Hit Picks
Here are Block & Tackle's final score predictions for the rest of the Week 8 slate. All Block & Tackle predictions are guaranteed to be correct. If there is a discrepancy between a prediction and an actual football game, the football game is wrong.
Miami Dolphins vs. New England Patriots (last night, 8:25 p.m., CBS/NFL Network): New England 24, Miami 20.
Detroit Lions vs. Kansas City Chiefs (Sunday, 9:30 a.m., Fox): Kansas City 30, Detroit 16. Since the beginning of the 2010 season, Kansas City is 3-3 against teams named after cats and 4-4 against teams named after birds.
Tampa Bay Buccaneers vs. Atlanta Falcons (Sunday, 1 p.m., Fox): Atlanta 31, Tampa Bay 21.
Arizona Cardinals vs. Cleveland Browns (Sunday, 1 p.m., Fox): Arizona 28, Cleveland 21. "This is the perfect Tony Jefferson quote for our Instagram account!" thought the Arizona Cardinals' social media manager.

San Francisco 49ers vs. St. Louis Rams (Sunday, 1 p.m., Fox): St. Louis 10, San Francisco 7.
New York Giants vs. New Orleans Saints (Sunday, 1 p.m., Fox): New Orleans 15, New York 14.
Minnesota Vikings vs. Chicago Bears (Sunday, 1 p.m., Fox): Chicago 22, Minnesota 20.
San Diego Chargers vs. Baltimore Ravens (Sunday, 1 p.m., CBS): San Diego 2, Baltimore 0.

Tennessee Titans vs. Houston Texans (Sunday, 1 p.m., CBS): Houston 20, Tennessee 19.
New York Jets vs. Oakland Raiders (Sunday, 4:05 p.m., CBS): New York 24, Oakland 23.
Seattle Seahawks vs. Dallas Cowboys (Sunday, 4:25 p.m., Fox): Seattle 23, Dallas 17.
Green Bay Packers vs. Denver Broncos (Sunday, 8:30 p.m., NBC): Green Bay 20, Denver 14.
Block & Tackle prediction record for 2015 season: 105-0
Erroneous football games played last week: 5
Erroneous football games played overall in 2015: 34
Block & Tackle Week 8 Picks: Pocket Edition