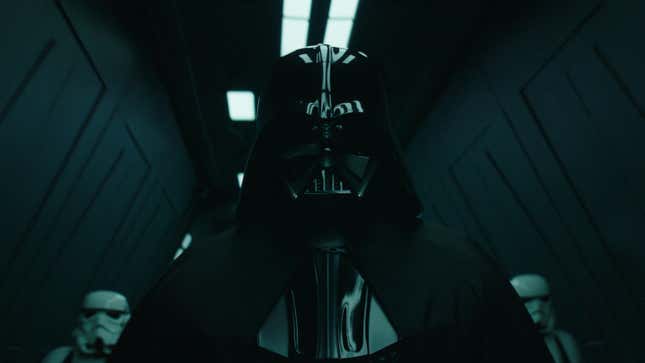 Obi-Wan Kenobi gets his groove back! This was the biggest note I made while watching this fourth installment of the Disney+ series. Like a true roughened and retired Jedi roped in for one last mission (surprised we've never gotten Ewan McGregor exclaiming, "I'm too old for this shit!"), it's taken our trusted Master some time to get back into the swing of things. As Vader taunted him last episode, it's clear Obi-Wan is out of practice and his student has quite obviously surpassed him. No more, though. By the end of "Part IV" we get to see the Obi-Wan Kenobi we all know and love. And, truly, there may be nothing sexier in the Star Wars franchise than seeing Ewan McGregor's beard/hair be lit up by the blue light of his character's lightsaber.

Natalie Portman and Christian Bale on working with Taika Waititi
But I'm getting ahead of myself. Before the Jedi successfully pulls off a grade-A heist/rescue (again, another SW narrative staple), we witness him slowly healing from his burn wounds—in a water tank, it must be noted, not unlike the one Anakin himself was submerged following his own bout with flames/lava following the events of Revenge Of The Sith. It's a lovely mirrored moment when Master and Padawan are connected yet again, making their trajectories feel even more intertwined than they once were. But Obi-Wan has no time to wallow and recover ("Your body is not the only thing that needs to heal," he's told). He has a princess to save.
Not that Leia (Vivien Lyra Blair) is any kind of damsel in distress. Presaging the toughened no-nonsense princess/general she'll grow up to be, young Leia Organa is an enraging prisoner. Even the cool-headed Third Sister (Moses Ingram) seems to start losing her patience with the sassy young girl who keeps screaming about her father and Obi-Wan coming to save her. If Ingram is slowly emerging as the MVP of the series it is because she's keyed into a kind of villain this franchise so seldom deploys: There are no histrionic power-grabs here nor the kind of casual cruelty that the likes of Vader, the Emperor, and even Kylo Ren have trained us to expect from the Force's foes. Instead, Third Sister moves through the world like an immovable object who will bulldoze everything and anything in front of her until she gets what she wants. There's a disturbing stillness about her demeanor, and that's nowhere more apparent than when she's faced with the young princess—especially because it's clear she so sees herself in the girl.
"The braver you seem the more afraid you are," Third Sister keenly tells Leia, an admission of how well she's come to read people around her but also how self-aware she is about how her own upbringing made her who she is today. This is the closest we've gotten to getting some backstory from this imperious mask of a villainess, and I do hope we get a tad more in the episodes that are left, even as Ingram has clearly colored in Third Sister's background with enough details to make her choices (about how she moves, how she speaks, how she fights, even) feel grounded.
Leia may not be a true match for her powers (though she clearly puts up a fight), but seeing the two go toe to toe (or mind to mind, I guess) was delightful, proof that sometimes all you need to make a solid SW scene sing is a great pair of characters sitting in a room with crackling dialogue. Then again, the thrills of this episode (director Deborah Chow clearly had a ball with these action sequences) came courtesy of a perfectly executed heist/rescue with Tala (Indira Varma), the double-crossing Imperial officer who smuggled Obi-Wan into the Inquisitor fortress, playing her hand with Third Sister long enough to help the Jedi save Leia.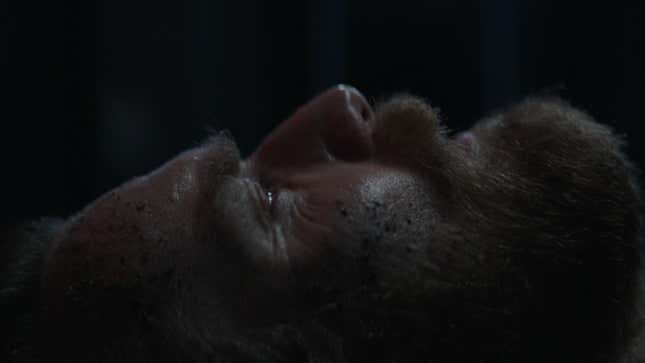 And so we arrive at yet another would-be escape. For, while our mischievous heroes manage to flee from the grips of Third Sister and Darth Vader, they are now about to give the Empire a solid lead on how The Path (the Jedi underground railroad that's helped Obi-Wan before) functions and may lead them back to where that most elusive of Jedis is headed. It's all thanks to Third Sister, who is clearly always thinking two steps ahead, playing a kind of 3D holochess with everyone around her and refusing to be played by a little girl, her droid, and an aging Jedi.
Stray observations
A good Star Wars show/film lives or dies on the strength of its humor. There's room, of course, for self-serious posturing in this galaxy far, far away, but if you don't have yourself a C3PO, a Jar-Jar Binks, a grunting Chewbacca, or a quippy character whose asides can get you to snicker, you're probably doing it wrong. What I've been enjoying about Obi-Wan Kenobi is that it's colored its cast with powerhouse comedic performers (see: Maya Erskine in this episode), as if the show understood that you need that kind of energy on set lest the energy be wholly drowned out in sterile brooding pomposity.
Let us sing the praises of composer Natalie Holt. It's no easy feat to build on the monumental legacy of John Williams who turned so many of the Star Wars themes into iconic pieces of film music history. She joins the likes of Michael Giacchino (Rogue One) and Ludwig Göransson (The Mandalorian) as a welcome heir to Williams' scores. In this episode in particular, especially in its climactic moments when Leia is being interrogated and later when Obi-Wan fends off Stormtroopers around the fortress, her soaring, thrilling compositions feel decidedly vintage Star Wars yet hum with a contemporary urgency that's wholly novel.
And while we're speaking about below-the-line folks, what production designers Todd Cherniawsky and Doug Chiang are doing with this show is nothing but inspired. There is, of course, just a number of sets that populate Star Wars properties (desert-like abodes, roughened guerrilla-style bunkers, and techno-brutalist Empire environments). So there is something to be said about nailing and reinvigorating that latter category in a way that never feels reductive nor repetitive. The Inquisitor fortress, for instance, may echo spaces we've seen in Empire Strikes Back and in The Last Jedi, say, but its red-hued accents and geometric configurations make it feel cavernous and claustrophobic at the same time.