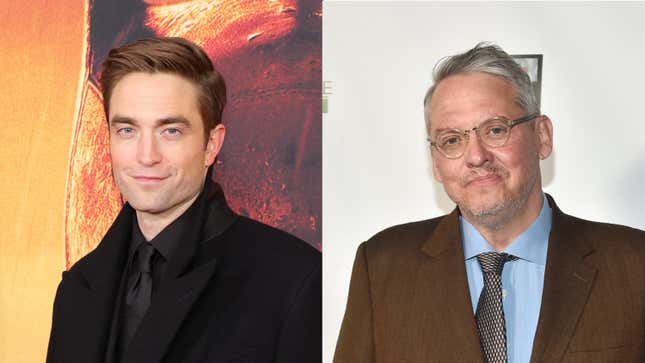 After 2021's Don't Look Up, writer/director Adam McKay is putting together his next star-studded cast. According to The Hollywood Reporter, Robert Pattinson, Amy Adams, Robert Downey Jr., Forest Whitaker, and Danielle Deadwyler have already signed on to Average Height, Average Build, and the ensemble will presumably go on to include some other big names.

All of the crazy things we've learned about Matthew Perry
Per THR, the movie is a dark comedy about a serial killer who pushes political lobbyists to make murder a little more legal. While McKay has followed Don't Look Up with a couple of satirical commercials that also address the climate crisis, the Step Brothers director is now taking aim at government corruption and "big, dirty money."
Though Average Height, Average Build is scheduled to shoot this summer in Boston, it's apparently already encountering some bumps in the road. McKay has a first-look deal with Apple, which has already passed on the project. Other studios are reportedly skittish about the big paydays that come with an A-list cast, especially considering that a political comedy is not a guaranteed box office smash; in 2018, McKay's Dick Cheney biopic Vice took in a $76 million worldwide gross. Additionally, the Anchorman director is apparently at odds with studios over whether or not the story's messaging will successfully reach both sides of the aisle.
Average Height, Average Build is a rare comedy project for Pattinson in his post-Twilight career. The Good Time star was last seen in The Batman and recently filmed the sci-fi thriller Mickey 17 with Bong Joon Ho.
Adams previously worked with McKay in Vice and was last seen in the Enchanted sequel Disenchanted. Downey is no stranger to the serial killer thriller after Zodiac, and was just announced to be producing and potentially starring in a remake of the Alfred Hitchcock masterpiece Vertigo. Whitaker is appearing in the Apple TV+ series Extrapolations, which premiered last week, and will be seen in Francis Ford Coppola's Megalopolis. Deadwyler is coming off of a strong 2022 that saw her in Station Eleven, Till, and From Scratch.