Every day, Watch This offers staff recommendations inspired by a new movie coming out that week. This month: The A.V. Club atones for its sins of omission, recommending the best movies of the year that we didn't review.
Western (2015)
In the documentaries 45365 and Tchoupitoulas, filmmakers Bill and Turner Ross revived the original spirit of 1960s-style direct cinema, combining fly-on-the-wall observation with impressionistic explorations of communities. In their Western, the "watch and see" approach coincides with an actual story, which unfolded somewhat unexpectedly during the brothers' shoot. Set in Eagle Pass, Texas, and Piedras Negras, Coahuila—connected border towns that for decades have held themselves up as a model of friendly U.S./Mexico relations—Western starts out as a portrait of daily life among the two cities' hard-working cattlemen and genial lawmen. But as the drug cartels begin to encroach in Coahuila, heightened security protocols effectively cut Eagle Pass and Piedras Negras off from each other, and their respective worlds get a lot chillier.
By pure coincidence, 2015 has seen a mini-wave of movies and TV series about drug trafficking and border security—from Netflix's Narcos to the action thriller Sicario to Matthew Heineman's documentary Cartel Land. The last of those has the most in common with Western, in that it's mainly interested in how the increasing brazenness of gang activity affects ordinary people, in the States and in Mexico. But Cartel Land is more of a nail-biter—the documentary equivalent of a movie like Zero Dark Thirty, throwing viewers into the middle of gunfights and citizens' arrests—while Western is quieter and dreamier. For a long time, the threat of violence in the Ross brothers' film is just background chatter, heard on the radio and TV while the movie goes about the business of recording the leisurely pace of rural living.
It's only after the Piedras Negras mayor mysteriously dies, and the U.S. government closes off the bridge across the Rio Grande, that Western starts to get darker and sadder. The Rosses spend most of their time either with Eagle Pass' cowboy mayor Chad Foster or with rancher Martin Wall. While both men grumble about nervous bureaucrats making decisions in Washington that directly affect their livelihoods, even they eventually come to understand that they're losing control of the land they love. Western is very honest about how impossible the situation has become on the border, but it's even more concerned with taking one last, loving look at a civilized mini-paradise, before it's reclaimed as wild frontier.
G/O Media may get a commission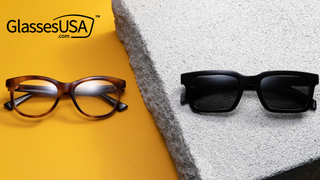 60% off frames
GlassesUSA.com Back to School Sales
Availability: Western is available to purchase on iTunes.