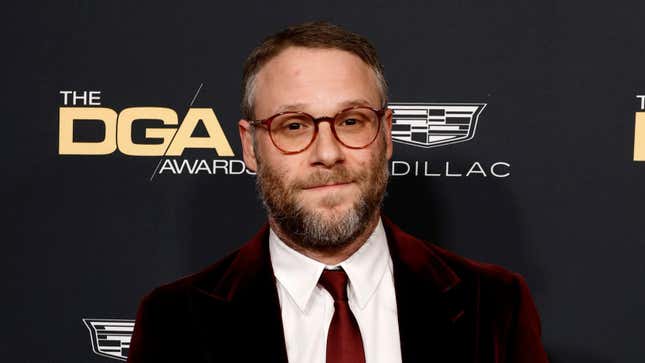 Film reviews: sometimes they're good, sometimes they're bad, and sometimes they're just okay! In a new interview with the podcast The Diary Of A CEO (via Entertainment Weekly), Seth Rogen opens up about how his relationship with criticism has changed throughout the course of his career.

Seth Rogen: Why theaters still matter—unless it's for comedies
"It's funny, I was saying to someone I work with the other day, 'I'm at the point in my career where not a lot of people are in a position to yell at me in my job, but the New York Times will publish an entire article saying I suck at my job,'" the Fabelmans actor says. "That's the trade-off, I worked my way up to not having to deal with that much personal conflict and face-to-face conflict, but I will have, like, a cultural institution tell everyone that I suck."
While Rogen talks at length about being grateful for his success after coming from a modest, nepotism-free background in Vancouver, he admits that it can be challenging to not take negative reviews personally.
"I think if most critics knew how much it hurt the people that made the things that they are writing about, they would second guess the way they write these things," Rogen tells host Steven Bartlett. "It's devastating. I know people who never recover from it honestly—years, decades of being hurt by [reviews]. It's very personal, and so it is devastating when you are being institutionally told that your personal expression was bad. Like, that is devastating. That's something that people carry with them literally their entire lives and I get why."
G/O Media may get a commission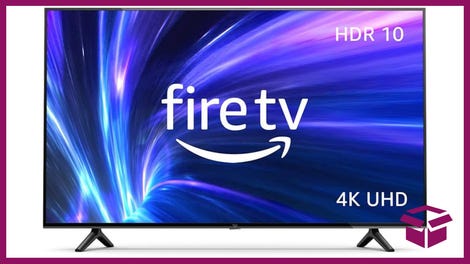 42% Off
Amazon Fire TV 50" 4K Smart TV
The Long Shot star looked back at a pair of his less warmly-received releases that are firmly in the rearview mirror. In 2011, Rogen starred in The Green Hornet, which The A.V. Club's C+ review described as "a buddy comedy in which the buddies have no chemistry, and an action film where the best moments feel more thrilling in concept than execution."
"People just kind of hated it," Rogen remembers. "It seemed like a thing people were taking joy in disliking a lot."
The Invincible and The Boys producer cites being ahead of the curve on superhero stories; Iron Man and The Dark Knight had already started reinvigorating the genre in 2008, but The Avengers had yet to change the game. It also doesn't hurt that, while the script was penned by Rogen and his longtime collaborator Evan Goldberg, The Green Hornet was based on pre-existing IP rather than fully being the duo's brainchild. A few years later, the childhood friends co-directed and received story credits for The Interview, and Rogen recalls its lackluster reception as "more painful." (For what it's worth, it may have had a 52% critical approval rating on Rotten Tomatoes, but The A.V. Club gave it a solid B.)
"On the grand scale of things in life, it's not that bad. When I was younger I really did not have as much perspective as I do," he says. "Now, I do not carry it with me nearly as much as I used to."
While Rogen now has a better relationship with reviews and can channel his frustrations into his pottery side hustle, he admits that he still looks at his projects' opening weekends with dread.
"It's like birth," he describes. "It's just an inherently painful process. Even though it may be bringing something beautiful into the world, it is a painful act."