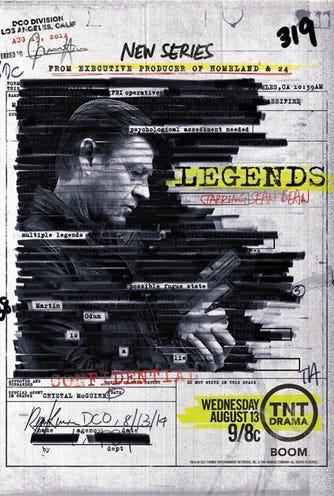 Sean Bean (Martin Odum)Morris Chestnut (Tony Rice)Ali Larter (Crystal McGuire)Tina Majorino (Maggie Harris)Klára Issová (Ilyana Crawford)Amber Valletta (Sonya Odum)Aisling Franciosi (Kate Crawford)Mason Cook (Aiden Odum)Kelly Overton (Nina Brenner)Steve Harris (Nelson Gates)Ralph Brown (Terrence Graves)Steve Kazee (Curtis Ballard)Winter Ave Zoli (Detective Gabriella Laska)Ivan G'Vera (Prague Official)Gershwyn Eustache Jnr (Simon Hardy)Nikola Djuricko (Tamir Zakayev)Visar Vishka (Doku Zakayev)Marshall Bell (Deputy Director Nicholas Spiller)
Follows a deep-cover operative named Martin Odum, who has an uncanny ability to transform himself into a different person for each job. But his own identity comes into question when a mysterious stranger suggests that Martin isn't who he thinks he is.
Here's what's up in the world of TV for Wednesday, August 13. All times are Eastern.
In his first lead television role in which it seems like he might stick around for a while, Sean Bean has signed on…