RuPaul's Drag Race is many things. It's a drag revue; a variety show; a vehicle spotlighting queer excellence, acceptance, and understanding; a branding and merchandising engine; and a giant billboard promoting RuPaul Charles, Michelle Visage, and the various queens who have broken through to new audiences via the show. It's also a reality competition show. Of these disparate and occasionally warring elements, Drag Race's role as a reality competition show comes last. RuPaul and the producers are much more interested in creating exciting and entertaining television than in antiseptically judging a competition. The drag must be fierce and fabulous, yes, but there must also be drama, and savvy queens take this into account from the moment they enter the workroom.
RuPaul sought to raise the stakes for All Stars by incorporating a Survivor-style social aspect to the competition in season two, having the winning queens choose who goes home, but so far, that hasn't paid off. The queens have overwhelmingly based their eliminations off of a combination of their competitors' records and the judges' critiques, with only a few notable exceptions. It's a testament to the story producers and editors that the eliminations this season have felt so exciting in the moment, because upon reflection, they've been rather cut and dry. At this point, however, the remaining queens have all done well in most of the challenges and everyone has delivered on the runway. Things are about to get messy, the way RuPaul must have envisioned when introducing the All Stars elimination model, and only Manila seems willing to embrace the subjectivity the rest of the judging will require.
Perhaps that's why RuPaul and the producers intervene this episode, shaking up the dynamic and forcing a new kind of social game. This is indeed a competition, but no season is more important than the overall popularity of the brand, and if the queens don't embrace the drama and fun of the social game, it's not fun to watch. The queens are more or less tied. A few have sifted more generally to the top, but there are no weak links and without a satisfying consensus the show can support with footage and talking head interviews, it's too easy for fans to be turned off if their favorite gets eliminated, particularly without a villain to pin it on. "Roast in Peace" spares the queens this episode's tricky, highly subjective elimination, promising a return to the original recipe Drag Race Lip-sync For Your Life elimination structure, with the added twist of the return of the four previously eliminated queens. It's not fair, it's not what the queens or viewers necessarily signed up for, but goodness, it's fun, and that's what matters. It's a twist that lives up to the hype, but alas, it doesn't actually happen in this episode, leaving viewers salivating for the next installment, but "Roast In Peace" itself feeling rather like transitional filler.
G/O Media may get a commission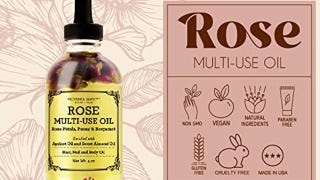 Provence Beauty Rose Multi-Use Oil
After the emotionally fraught end to "Jersey Justice," this episode begins with a much more somber debrief than usual. The conversation centers on Manila's choice to eliminate Monét over Latrice, one clearly based on their years-long close friendship. The episode half-heartedly goes for a shady edit for Manila, but this ultimately rings false, as even Monét seemed aware last episode that of course Manila would save her good friend. Manila ultimately comes across as honest rather than villainous and Latrice's status among fans and solid, if somewhat underwhelming, performance supports this. Latrice wasn't great, but she wasn't egregious either, and Manila accepting how personal these eliminations are likely to get and not apologizing for it plays much better than Morgan McMichaels' less subtle argument for non-report card deliberating in All Stars 3.
The next day, Ru announces the episode's maxi challenge: They'll be eulogizing/roasting drag legend Lady Bunny. This makes three comedy challenges in a row, albeit very different ones. It would be easy for these episodes to feel repetitive, but the producers have done an excellent job this season of bringing specificity and creativity to the familiar staples of All Stars. Reimagining the standard Drag Race roast challenge as a wake is smart, as is bringing in Lady Bunny, and it's very interesting to see which queens succeed at all three comedy challenges and which vacillate back and forth. As the winner of "Jersey Justice," Monique gets to choose the lineup, and she does so very deliberately. She'd like to knock Manila out, so she places her last, but her strategy backfires deliciously when Ru does a walk-through and immediately starts cracking up at Manila's early material.
After Ru's walk-through, Manila and Monét seem to be in good shape, but Valentina and Trinity are clearly in trouble, and they're both very aware of it. Fortunately, the queens get a chance to work with guest judge Cecily Strong, who workshops some of their material with them. At this point, Monét, Monique, and Manila all seem to be more or less in good shape, Valentina and Trinity are in real danger, and the jury's out on Naomi. However, the episode is emphasizing these beats so completely they almost feel like a feint. When they get to the roast itself and the queens break along predicted lines, it's almost disappointing. There's a clear delineation between Monét, Monique, and Manila, and Trinity, Naomi, and Valentina. The first three do well, all managing to make Lady Bunny laugh, and the latter three bomb. Hard. It's difficult to pick out a loser, because they each struggle in different ways. Trinity stumbles over her words and misses her timing, Naomi never hits her stride, and Valentina may get some laughs, but they're not the right kind. Both Trinity and Naomi did really well in Snatch Game, and Naomi and Valentina were terrific in Jersey Justice. It's very surprising to see them all fall so completely flat.
After Lady Bunny awakens in her casket and gets her cracks in, it's time for the runway. Category is Angelic White, to contrast their mourning attire. The queens all look wonderful, each executing a beautiful look well-suited to their style, and Naomi is particularly fabulous, taking Prince as her inspiration. As they've been for each of the comedy challenges, the judges are surprisingly evenhanded and generous in their critiques. They could rip into Trinity, Naomi, and Valentina, but instead go for constructive criticism, focusing on where the queens got knocked off their game. In the end, Monét and Manila are announced as the top two and in the episode's first twist, Ru declares everyone else up for elimination. It's clearly a decision driven by whatever is in store next episode, because based on performance, Monique has no business being in the bottom. Monique's positive critiques don't come up in the deliberations, and this whole portion of the episode feels scattered. There is one through-line, though: Manila is absolutely enjoying watching the other queens process how to evaluate who should go home when several of the queens are for all intents and purposes tied.
Soon it's time for the lip-sync, Aretha Franklin's "Jump To It," another fantastic song choice in a season full of them. Monét and Manila each have their moments and are a complete blast, feeding on each other's energy and delivering a fun and joyful performance. Fans will likely differ as to who they think deserved the win. Ultimately, Ru declares it a tie and just as tension is rising with the threat of a double elimination, the moment the audience has been waiting for since last episode's, "Next on…" trailer comes. Ru announces that she's suspending All Stars elimination rules and there won't be an elimination this episode. It's anti-climactic and after several poor performances in the roast deserving of a ride into the sunset, it's also rather unsatisfying.
That's quickly wiped away, however, by the behind-the-mirror gotcha from Lady Bunny (points for pulling off the same gag twice, Drag Race producers), lip stick announcement of the return of Lip-sync For Your Life, and the dramatic reveal of Jasmine, Farrah, Gia, and Latrice, each looking fierce in their funereal best. It's still unclear what exactly is coming in the next episode, but if nothing else, it promises a return to the high-drama start of the season, and given how terrific this season's Lip-sync For Your Legacies have been, one can only imagine the stops these queens will pull out when Lip-syncing For Their Lives.
Stray observations: 

Hello again, wake attendee Stacy Layne! Dare we hope she'll be in every episode this season?

Favorite line of the roast: Monét's, "Category is: Benjamin Franklin Fucked The Michelin Man." Second favorite is probably Lady Bunny's shout-out to Miss Vanjie, something I will seemingly never tire of.

There's more fantastic guest judging this episode. Cecily Strong is great working with the queens and on the panel, and I would have loved to see a lot more from Yvette Nicole Brown.

Based on the promos, the eliminated queens will be lip-syncing next episode. Perhaps this is a take on All Stars 2's jury, with the eliminated queens deciding who the victorious queen will replace?

I loved Ru's runway look yet again, and I particularly liked Michelle's makeup. They're both looking better than ever this season.

For anyone who missed it, here's the look Manila wanted to use for the Curves And Swerves: Padded For The Gods runway, and why she ultimately didn't.