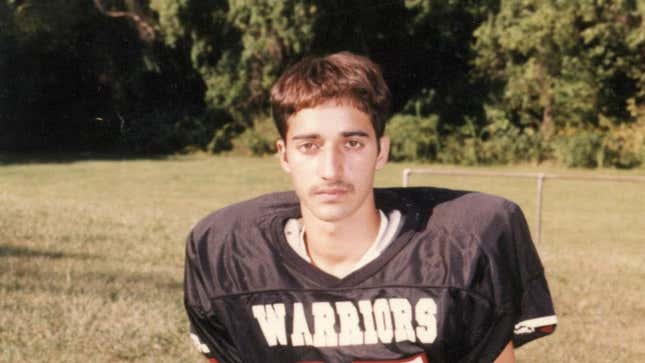 In yet another surprising development for a case that has been almost nothing but, the murder conviction of Adnan Syed has been reinstated by an appellate court in Maryland. Syed's murder conviction was just overturned in September when a circuit court judge agreed to vacate his sentence on the grounds that prosecutors no longer had "confidence in the integrity of the conviction," but now that decision has been overturned because the family of the victim—Hae Min Lee—successfully argued that their rights were violated when they weren't given enough notice about the hearing (which Lee's brother, Young Lee, had noted back in September when he had no choice but to attend on Zoom).
Syed was the subject of the highly influential, smash-hit first season of the podcast Serial, as well as HBO's The Case Against Adnan Syed. His story and the murder of Hae Min Lee have been a staple of the true crime genre for years, and now that has no sign of changing.
A "new, legally compliant, transparent hearing" will have to be held at some point (essentially a re-do), with The Washington Post saying that the appellate court has given the parties involved 60 days to "assess how to proceed." For the new hearing, Young Lee will specifically be given enough notice to attend in person, then the prosecutors will present the evidence that convinced them to vacate the conviction, and then the court will explain what it has decided and why.
Apparently, a request to have Young Lee appointed to a special position where he could "challenge prosecutors' evidence" was denied, which seems to imply that this hearing will be pretty similar to the last one. So, since they'll be presumably going off of the same evidence as before, there doesn't seem to be much of a reason to expect a different outcome—though all The Washington Post will say is that "it is possible that after a new hearing, the result could be the same."
In September, the prosecution revealed that there was "new evidence" that had never been presented at Syed's original trial (or turned over to his defense) and may have impacted the outcome, including the existence of two other possible suspects (one of whom was apparently heard threatening to kill Hae Min Lee by an unnamed witness). Those potential suspects were never named publicly or charged.
The Washington Post story notes that Syed has been working with Georgetown University's Prisons And Justice Initiative since getting out of prison, helping a program called "Making An Exoneree" in which students try to get innocent people released from prison and make documentary shorts about the cases.