If there is one thing upon which stand-up comedians have agreed for generations, other than the fact that New York and Los Angeles are very different places, it is this: Airline food is bad. But maybe the Henny Youngmans and Rodney Dangerfields of the world have just been flying on the wrong airplanes all these decades. Something better and classier awaits travelers in Scandinavia. Founded in 1946, the Scandinavian Airlines System has grown to become the eighth largest air carrier in all of Europe. Each year, it manages to get 25 million Swedes, Danes, and Norwegians where they need to go, and it does so in high style and elegance. The airline's commitment to quality extends to its food, especially the meals served to its first-class passengers. As SAS celebrates its 70th anniversary in 2016, the company has made available some vintage advertising photos from its personal museum in Oslo, Norway. Over at Mashable, Alex Q. Arbuckle has assembled a mouthwatering collection of vintage pictures of the sumptuous food available on SAS flights over the decades, with images ranging from the 1950s to the 1980s.
The grub looks very decent indeed in this 1950s photograph, for instance. And notice, too, how well the passengers are dressed. Back then, many people still considered traveling to be a dressy occasion. Not like the slobs one sees today, with their tacky tracksuits and mustard-stained sweatpants.
These are the meals for which most seasoned travelers would gladly kill. Remember Edward Norton's sad-sack narrator from Fight Club, the one whose job required him to make frequent, depressing business trips? He had to suffer through the indignities of "the microwave Cordon Bleu hobby kit" on his flights. Nothing like that for SAS. Arbuckle notes that the airline's bill of fare has included "fresh lobster, salmon, and even caviar." Not only that, but this was an era when it was apparently just fine for people to walk around on airplanes while holding giant knives. That would not be advisable in 2016.
G/O Media may get a commission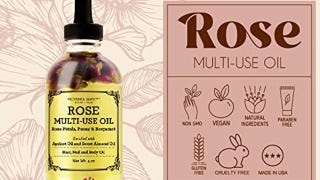 Provence Beauty Rose Multi-Use Oil
[via Mashable]