Something strange is afoot in America right now. It's as if Jennifer Lopez doesn't wield any actual power and people don't care about her opinions or something. I'm scared.
Once again, it was a shockingly unshocking results show that flew by for me, thanks to my DVR not picking up the first 15 minutes of the episode. If I missed anything amazing from the Ford or Lopez music videos, please let us all know below in the comment section.
I tuned in right on time for the first results, but just like the show, let me delay the actual news with tales of guest performances. First, The Wanted performs the song "Glad You Came." I've been hearing a lot about The Wanted and One Direction lately but figured that was some young people foolishness that I wanted nothing to do with. However, One Direction got a nice review on Fresh Air (yep, I am old), and The Wanted delivers a fun, energetic performance tonight, so I will allow them to enter my consciousness. I couldn't tell any of the guys apart or understand why there need to be so many of them, but I also went to an *NSYNC concert in college, and my favorite member of the group was Chris Kirkpatrick, so my opinions are invalid. That *NSYNC concert was really fun, too.
Then Kellie Pickler performs her song "Where's Tammy Wynette." Kellie's always traded a bit more on her charm than on her talent (especially when compared to Carrie Underwood), but it's a cute song that has Skylar written all over it. Skylar is elated to meet Kellie. Kellie seems a lot more mature than the last few times we've seen her on the show, when she's come across as either a dumb blonde or a plumped-up sexpot. Adulthood is a good look on her. I've decided I like Kellie and her sparkly microphone.
G/O Media may get a commission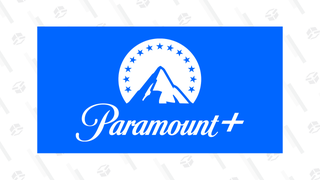 One month free
Paramount+ One-month Free Trial
On to the results. Jimmy loves Skylar and Joshua's performances the most. When he criticizes Jessica, she claims that '80s music doesn't "fit" her voice, which sounds an awful lot like a bullshit excuse to me.
Jimmy thinks Colton was "good but not great" (accurate) and that Hollie's way too stiff. I feel bad for Hollie at this point, because "your stage presence blows" isn't something you can just fix, especially under pressure.
Then, Jimmy picks up Jennifer's opinions and punts them across the theater by calling out the judges for praising DeAndre. "Not great!" he says, declaring DeAndre the weakest of the boys (again: accurate). The judges defend themselves against being so incredibly wrong all the time, and then Jennifer says, in what was probably a misstatement: "Somebody's gotta go home every single night."
Jimmy says that Elise delivered an "old-fashioned choke" with her performance Wednesday night and finally calls the judges out for praising Phillip all the time. "It's difficult to push yourself when everyone's telling you you're so great," he says, declaring "That's All" good but not great. I personally wouldn't even call it good, but I agree with Jimmy that it's Phillip's worst performance to date.
Phillip joined Jessica in being a bit of a shithead tonight when he defended himself by saying, once again, that he's just being himself and implying that anyone who isn't like him is fake. "I'm not walking around onstage touching people's hands. I'm not trying to be someone else," he says. I assume that he doesn't actually mean the singers who do this are fake, but whenever he pulls this "I'm just Phil being Phillip Phillips" routine, it sounds like he's throwing shade at everyone else.
Gee, whoever predicted that Elise, DeAndre and Hollie would be in the bottom three tonight must be a genius! Quickly, Hollie is sent back to the couches, and it's Elise vs. DeAndre. "Did America get this right?" Ryan asks the judges, who all say "Half and half," which I assume means "Yes for Elise, no for DeAndre."
I get ready to say goodbye to Elise, but surprisingly, it's DeAndre, Jennifer's pet, who's received the fewest votes. DeAndre reprises "Master Blaster," which I don't think is a wise choice. It's an insubstantial performance. I ready myself for the save to be used, which Jimmy predicted, as the crowd chants "Save!" However, Jennifer announces that even though she wanted to save him, the others disagreed, and so DeAndre will have to pack up his hair and go home.
And so after tonight there are 75 trombones in the big parade.
Stray observations:
Does anybody know if the judges need to be unanimous with the save vote or just a majority?
Deandre's sister looks like Raven-Symoné