If reviewers talk about pretty much the same thing in every Best Coast review, it's because Best Coast does pretty much the same thing on every album. Despite a few variations in delivery—country-influenced here, hazy dream pop there—what remains constant are the band's soaring, summery melodies and catchy choruses. That's what people like about Best Coast, and what makes the band, if not critic-proof, at least critic-resistant.
But where its past few experiments have yielded mediocre results, California Nights, Best Coast's major-label debut, is more successful. Bethany Cosentino and Bobb Bruno have left the lo-fi aesthetic behind in favor of a big, anthemic guitar sound, which turns out to be just what was needed to disguise the now-characteristic weaknesses in Cosentino's songwriting. Producer Wally Gagel piles layers upon layers of guitars on top of each other without burying Cosentino's vocals, producing a shimmering, high-octane sound that gives California Nights' best moments—like the wall of guitars that grinds the bouncy pop tune "When Will I Change" into the dirt—an added layer of complexity that has been missing from earlier Best Coast releases.
Production aside, musically California Nights is best when it keeps its (in this case, power-)pop formula tight. Take album highlight "Heaven Sent," which sprinkles guitar-rock swagger onto a driving pop-punk beat, and the hook-happy "Run Through My Head," which raises the intriguing possibility of a Bethany Cosentino/Taylor Swift collaboration. Further proving that what Best Coast really needed this whole time was to rock, the title-track lead single sounds the most like the band's 2013 EP Fade Away, and is also one of the more boring songs on the album. The loosely composed "Jealousy" is just as forgettable. (The number of ballads has been greatly reduced since The Only Place, which is fortunate for album closer "Wasted Time," which here sounds like girl-group bliss, not a repetitive drag.)
Thematically, California Nights is perhaps a bit too troubled for a barbecue, but for driving around on a hot summer's night with the windows rolled down and the stereo turned all the way up, it's just right. Lyrically, the themes continue to mature—the relationships Cosentino sings about here are more fraught and complex than just sitting by the phone waiting for a crush to call. Toward the end of the album, she veers off into abstract themes of death and regret. She sounds downright wise singing, "I know it's hard to understand / But you've got to let it go" on "Fine Without You," suggesting that maybe now she takes a break from smoking weed to go to therapy every once in a while.
G/O Media may get a commission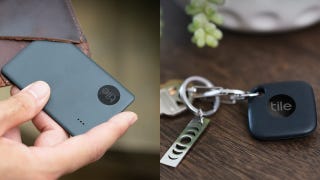 Up to 35% off
Tile Item Trackers
But despite Cosentino's new, world-weary outlook, her overuse of cutesy rhyming couplets are still one of Best Coast's biggest flaws. We may be dealing with more complex, adult feelings here, but the lyrics still reduce them to juvenile sentiments—reductive lyrics like "I treated you badly / We ended so sadly" threaten to derail the Dum-Dum-Girls-meets-Hole rocker "In My Eyes," for example. Three full-length albums in, however, it appears that this, along with lovesick confusion, is just what Best Coast does. No amount of critical complaining will change it, and whether it's endearing or frustrating will depend on how the listener feels about the band as a whole. It's the difference between a loved one's cute quirk and an ex's infuriating one. As long as Best Coast continues to surprise in other areas, we'll continue to deal with it.