Sure to pique the interest of avowed bibliophiles and other people you don't really want to talk to, Hollywood auction house Julien's is now offering the rare opportunity to buy a literal piece of the late Truman Capote: his cremated remains, which you can have for the relatively low estimated bid of around $4,000-$6,000. The author's ashes come housed in a "carved Japanese wooden box," which will certainly make for a fascinating conversation piece with whomever is slowly backing out of your room.
While auction houses have long been known to sell off every part and parcel of dead celebrities, selling actual human remains—something even eBay balks at—is somewhat unusual. Unless you're, say, the cat from Coronation Street, most celebrity ashes end up scattered into the wild, shot into space, or entrusted to their closest loved ones, specifically to keep fans from doing anything weird with them.
That was the original fate of Capote's ashes, anyway. They spent the past two decades in the care of his dearest friend, Joanne Carson (ex-wife of Johnny Carson), who initially kept them with her in her house, where Capote died. Carson, a proudly strange woman, often said in interviews that Capote's remains "were my sanity for years," only reluctantly putting them inside an L.A. mortuary after someone swiped them at a Halloween party—where, as People reported in 1988, "Alan Thicke was there, dressed as a scarecrow, Jim Backus had come as Mr. Magoo, and Phyllis Diller as an albino"—then returned them a week later by tossing them from a car into her coiled-up garden hose.

G/O Media may get a commission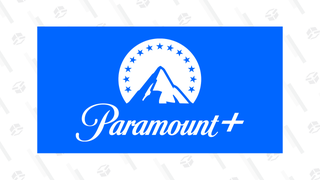 One month free
Paramount+ One-month Free Trial
In addition to confirming that Hollywood is fucking boring now, the story illustrates just how much Carson feared Capote's ashes falling into the wrong hands. So much so that when producers of the recent Broadway staging of Breakfast At Tiffany's reached out to her in 2013 about bringing them, via first-class flight, to the opening night party, Carson refused, believing "the risk of theft was just too high." And given that someone else tried to swipe Capote's ashes from another party Carson hosted for the opening of the play Tru, it's understandable that Carson would have balked at making her friend's remains vulnerable to being made off with yet again by some creepy stranger.
But hey, Carson's dead now, so maybe that creepy stranger can be you. And along with the dust of her best friend, you can also pick up her wedding ring, which boasts a personal inscription from Johnny Carson—just one of several stars for whom "privacy played a pivotal role in [their] personal lives," which Julien's notes in the press release as a selling point for those who might want to paw through them, looking for souvenirs. While you're there, maybe you'd also like to buy something from the equally intensely private Steve Jobs, like his bathrobe and electric razors? It would be a comfy thing to wear as you curl up with the remains of Truman Capote, perhaps refreshing the Julien's website waiting for Gore Vidal's ashes to go on sale, so you can make them fight.