Here's what's up in the world of TV for Tuesday, October 2. All times are Eastern.
TOP PICK
30 For 30 (ESPN, 8 p.m.): By the time this second volume of original sports documentaries wraps up, ESPN will be 35 years old—so 30 For 30 now merely counts as an umbrella title attesting to the never-miss quality of the films in the series. Second-time 30 For 30 director Billy Corben and all-the-time 30 For 30 enthusiast Scott Tobias open up this round with Broke, a look at what happens when, in one example, a professional athlete blows all his money on big-ticket items like mansions that are later torched by members of popular R&B groups.
---
REGULAR COVERAGE
Raising Hope (Fox, 8 p.m.): It's a family affair on Fox, as Melanie Griffith and Tippi Hedren (the mother and grandmother, respectively, of Ben And Kate's Dakota Johnson) drop by Raising Hope to play Sabrina's mom and dead grandma. Phil Dyess-Nugent isn't sure, but this might make him related to Griffith, Hedren, and Johnson as well.
G/O Media may get a commission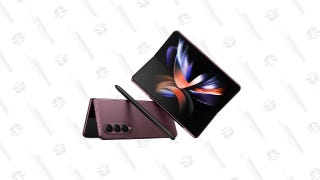 Save Up to $300
Galaxy Z Fold4
Ben And Kate (Fox, 8:30 p.m.): Alan Ruck appears as Maddie's principal, but residual grief from the Bunheads pilot makes Molly Eichel unsure if the erstwhile Cameron Frye will survive the episode. He needs to be kept away from cars of all makes and vintage.
New Girl (Fox, 9 p.m.): Schmidt's loveably unloveable behavior gets a topical twist when he pretends to be one of Mitt Romney's sons to impress a potential paramour. By writing the word "paramour," Erik Adams is required to contribute a dollar to the Douchebag Jar.
Go On (NBC, 9 p.m.): Sonia Saraiya's request for more Matthew Perry-John Cho hijinks is instantly granted when a newly single Steven drags Ryan out of the house to paint the town a grief-stricken shade of red. Rumors that the duo take a mishap-filled trip to White Castle cannot be confirmed at this time.
The Mindy Project (Fox, 9:30 p.m.): Fans of MADtv and the most recent season of Eastbound & Down can rest easily, their questions of "Why is Ike Barinholtz in promo photos for The Mindy Project but absent from the show's pilot?" answered by tonight's episode. You can now stop mailing enraged, anonymous missives to David Sims, Barinholtzamaniacs.
Vegas (CBS, 10 p.m.): A craps dealer turns up dead, along with Phil Dyess-Nugent's hopes that Vegas could go a few more episodes before the "corpse —> story" aspect of its nature finally escaped from a meat locker beneath the Golden Nugget.
Parenthood (NBC, 10 p.m.): Will this be the week Max's Skittles-based campaign for student body president begins in earnest? Todd VanDerWerff wants to know where the candidate stands on the classic "sweet versus savory" snack debate.
Sons Of Anarchy (FX, 10 p.m.): SAMCRO gathers to bury one of its own, while confused High School Musical fans gather to catch the second episode of Ashley Tisdale's run on the show. Zack Handlen can't wait until Tisdale's Suite Life Of Zack & Cody co-stars Dylan and Cole Sprouse show up as the fresh-faced replacements for Opie.
---
TV CLUB CLASSIC
Dawson's Creek (11 a.m.): It's Dawson's party, and he'll get housed and scream at his guests if wants to—though Brandon Nowalk would prefer if he didn't.
---
WHAT ELSE IS ON
Hart Of Dixie (The CW, 8 p.m.): Dr. Zoe Hart reopens her down-home medical practice for a second season, her affections split between Wade, Jason Street, and Myles McNutt, who drops in to review the season première.
The Looney Tunes Show (Cartoon Network, 8 p.m.): The latest update of the classic Warner Brothers cartoon characters opens its second season with a bit about Daffy Duck playing water polo. Brandon Nowalk thinks it's a shame that Chuck Jones didn't live to direct such a scenario.
Airport 24/7: Miami (Travel, 9 p.m.): Phil Dyess-Nugent looks into the debut of this reality series, and finds flying into Miami International Airport nothing like the fun-filled, Whispers-sampling thrill ride described in song by Will Smith.
Private Practice (ABC, 10 p.m.): Why, yes, Grey's Anatomy is still enough of a cultural force that its far-less-popular spin-off is crossing the 100-episode mark tonight. And all it had to reach that milestone was sacrifice Tim Daly to an offscreen heart attack last week.
The Running Man (Cinemax, 6:45 p.m.): You could read 646 pages of Arnold Schwarzenegger patting himself on the back this week, or you could watch this dystopian blockbuster based on a Stephen King (fine—Richard Bachman) novel, which is an only slightly less ludicrous celebration of Ahhnuld's physical prowess and ability to generate money.
Heavenly Creatures (Flix, 8 p.m.): Had Peter Jackson and Fran Walsh made this dramatization of the Parker-Hulme murder case after the box-office success of Lord Of The Rings, the passionate/deadly friendship between Melanie Lynskey and Kate Winslet would stretch across three films, while every denizen of the pair's shared fantasy world would be played by Andy Serkis.
WNBA Playoff: Game 3: Seattle at Minnesota (ESPN 2, 9 p.m.): This rubber match between the Storm and the Lynx was forced by an extremely clutch performance by Seattle's Sue Bird in the final minutes of Game 2—so you can excuse it for stealing some attention from the MLB's ongoing playoff pileup, right?
---
IN CASE YOU MISSED IT
Half The Sky: Brandon Nowalk takes a look at a two-part documentary (the second two-hour installment airs tonight) about societal and institutional oppression of women that manages to overcome its "Celebrities to the rescue!" angle.