A transphobic joke from this week's Weekend Update has earned Colin Jost a heap of criticism on social media. On the most recent installment of Saturday Night Live, Jost tackled the news that dating app Tinder had unveiled a variety of new gender options for its users. Jost's joke went like this: "The dating app Tinder announced a new feature this week that gives users 37 different gender identity options. It's called, 'Why democrats lost the election."
Condemnation swiftly came from Bustle's Sam Escobar, who wrote on Twitter, simply, "What the fuck is this." They continued: "Trans & gender nonconforming people are more likely to be harassed, attacked, abused, discriminated against — but yeah. LOL DEMS!" Escobar was not alone. Later, comedian Cole Escola and the band PWR BTTM also weighed in:
Jost tried to defend his take using a New York Times opinion piece from Columbia professor Mark Lilla. In the piece published in Sunday's paper, Lilla argued that, "In recent years American liberalism has slipped into a kind of moral panic about racial, gender and sexual identity that has distorted liberalism's message and prevented it from becoming a unifying force capable of governing." The catch is, that piece was also the subject of criticism, so much so that the Times itself examined the dissenting opinions.
G/O Media may get a commission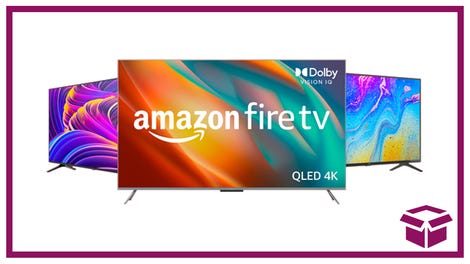 Ooh. stunning.
New Amazon Fire TVs
For dissenters on Twitter, Jost's attempt to elevate his comedy only exposed his ignorance. In trying to make a joke about the liberal bubble—which SNL also tackled in the episode—he ended up turning the very real issue of gender identity into a gag.
This isn't to say that Jost didn't attempt to engage, even if he seemed to do so half-heartedly, refusing to actually hear his dissenters. He interacted with PWR BTTM on Twitter, saying that he was practicing "self examination," to which the band responded: "this isn't Lenny Bruce v McCarthyism: this is us afraid for our lives. Just let us have fucking tinder. Trump isn't our fault."
This comes as SNL is still reckoning with its role in the presidential contest, given that it had now president-elect Donald Trump host in 2015. Throughout the election, Jost and his co-host Michael Che had a reputation for attempting to maintain a politically neutral standpoint, to the extent of potentially being seen as Trump apologists. "They're both super smart people and super hardworking people," Jost said of the candidates in an interview with a Politico podcast. SNL has also been accused of homophobia in the recent past; last October, Anderson Cooper took issue with an impression of him by now-departed cast member Jon Rudnitsky, saying it was "queened up."