Like his famous father, television personality Alan Thicke, Robin Thicke toiled as a songwriter before he became famous himself, dating back to the unfortunately titled Color Me Badd song "Sexual Capacity" in 1996. A slew of songwriting credits followed, including Christina Aguilera's smash self-titled debut and albums from big names in R&B like Brandy, Brian McKnight, Jordan Knight, Marc Anthony, and Mya.
Then Thicke stepped into the spotlight as a solo artist. His underrated debut, 2003's A Beautiful World—which boasted a naked picture of his girlfriend-turned-wife-turned-ex-wife, Paula Patton on its cover—underperformed. Then Thicke rose to modest stardom by joining forces with super-producer Pharrell Williams and Lil Wayne on 2006's platinum-selling The Evolution Of Robin Thicke.
But Thicke did not explode into full-fledged, if short-lived, super-stardom until the release of 2013's "Blurred Lines." It wasn't just popular: It was the top-selling single of 2013. "Blurred Lines" was so ubiquitous that even people who didn't like it ended up memorizing it. The song was a critical success as well, tying for number four on the best single of 2013 list of the Village Voice's prestigious Pazz & Jop poll.
With more than a little help from T.I. and Pharrell Williams (although the full extent of just how much help the latter provided wouldn't become evident until a little later, and in a decidedly embarrassing context), "Blurred Lines" rocketed Thicke to a new level of stardom and success. And that, friends, is when everything began to go to shit for Robin Thicke. He could only dramatically plummet from such a height.
To paraphrase Notorious B.I.G's anthem, more financial success brought with it a more problematic and complicated existence for Thicke. The problems began with the song itself, which feminist (and non-feminist) critics felt crossed the line between being playful and flirtatious to being sexist and a creepy exemplar of rape culture. They pointed to lyrics like Thicke telling his object of seduction, "I know you want it," "You the hottest bitch in this place," "You wanna hug me, what rhymes with hug me?" Lines about Thicke getting the woman drunk and high were especially problematic. Even a seemingly innocuous line like, "You're a good girl" plays into a disturbing paradigm in pop culture—especially pop music—between "good" girls who are virtuous and respected and "bad girls" who are sexually promiscuous or aggressive and consequently derided and mocked.
G/O Media may get a commission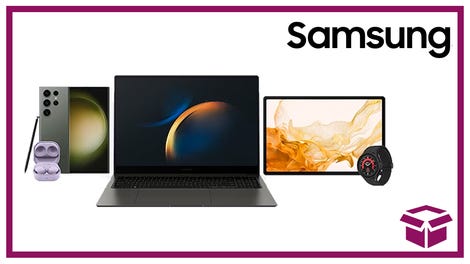 24 hour deals
Discover Samsung - Daily Deal
It didn't take a radical feminist scholar to realize that the song was about the blurred lines between consent and non-consent, being sober enough to consent to sex and getting too blasted to know what you're doing. The music video, with its naked women, blatant objectification, and smirky, smutty wordplay, certainly did not help.
And the backlash and criticism didn't end there, as it wasn't just the lyrics and accompanying music video that people found sexist and disturbing. The song's groove—that infectious melody that made it a world-famous smash—struck more than just music critics and fans as overly derivative of one of the all-time great soul songs, Marvin Gaye's "Got To Give It Up."
Of course, borrowing and sampling and interpolating are nothing new or unusual in hip-hop and R&B. If Thicke and Pharrell had gone to Marvin Gaye's estate, acknowledged that "Blurred Lines" had used elements from "Got To Give It Up" and given Gaye's family some of the publishing revenue, nobody would look askance. They did not, however, and Gaye's estate sued Thicke and Pharrell (and rapper T.I, who guests on the song) for copyright violation, and ended up winning $7.4 million in damages. Like pretty much all soul and R&B singers, Thicke is influenced by Marvin Gaye, and has spoken of his debt to him many times; yet he claimed that "Blurred Lines" wasn't overly derivative of the song the legal system decided he and Williams ripped off.
Then, inconceivably, it got even worse. During the deposition, Thicke, now deep into a remarkable personal and professional downward spiral, admitted that he came to the studio so drunk and high on Vicodin when "Blurred Lines" was being written and recorded, he played almost no role in the actual composition of the song. Despite his co-songwriting credit, Thicke revealed, Pharrell did almost all of the work.
A man who started as a songwriter was forced to concede that he was more of a wasted observer than a participant in the creation of his most famous song. Things couldn't get any more terrible from there, could they? Actually, they did. During a notorious performance at the 2013 VMA Awards, Thicke performed the song with Miley Cyrus while outfitted in a Hamburglar-worthy striped suit. During the much tweeted-about collaboration, a scantily clad Cyrus twerked against Thicke's crotch in a jaw-dropping act of exhibitionism remarkable even by Cyrus' standards. The performance was instantly controversial for its lascivious nature, but perhaps what made it even worse was that Thicke was once again reduced to the level of mere observer. It was Cyrus' show; he was just the sketchy dude she was grinding against. The VMA Awards performance helped cement Thicke's image in the public mind as a horny, oversexed creep. Paparazzi began photographing Thicke in salacious clinches with mystery women decades younger than himself, pounding more nails into his professional coffin.
So even though the public, and the legal system, and his former fans all turned on Thicke, at least he still had what he referred to as "the greatest love of the century" with Patton, right? Thicke answered questions about a photo of him grabbing a much younger woman's ass by boasting, "My only comment about the so-called scandalous photo would be that my wife and I are perfectly in love and very happily married."
Then Patton, despite these claims, decided to end their marriage in Hollywood. Thicke, in a fascinatingly misguided attempt to win his career, reputation, and soul mate back in one fell swoop, did something as audacious as it was unsuccessful. Trailing career-killing bad publicity, he decided to release a concept album named after his soon-to-be ex-wife, a project that begs to be read as an epic apology and an aggressive attempt to win her back.
Thicke arrogantly believed that he could capture both his wife's and the public's affection with a display of heartfelt regret that bordered on ugly emotional exhibitionism. It was a creative high-wire act from a man who had been stumbling and bumbling cluelessly since "Blurred Lines" simultaneously made him huge and hated. After all, the public wasn't exactly rooting for this exemplar of unexamined white male privilege. They understandably sided with the beautiful, poised actress over her hard-drinking, pill-popping, song-stealing, truth-fudging, ass-grabbing, crotch-thrusting, credit-snatching, unfaithful soon-to-be-ex.

Thicke knew that he had a lot to answer for. In that respect, he was a little like Justin Bieber, whose recent single "Sorry" was a smash in part because it was so catchy and had a great video, but also because the whole world felt Bieber owed them an apology for being such an insufferable little shit. But although his fans thought that Thicke should apologize extensively for being such a creep, just like Paula Patton, they were not exactly in a hurry to take him back. Nor were they in the mood to hear him spend an entire album begging for another chance, and charging audiences for the dubious privilege.
That Paula failed on pretty much every level—Thicke's wife divorced him, the album flopped with critics and fans—lends an additional element of pathos to an already raw, melancholy, and emotional project. After releasing the biggest single of 2013, Thicke followed it with an album that sold a meager 24,000 copies in its first week in the U.S, but an even more pathetic 530 copies in the United Kingdom, 550 in Canada, and 158 in Australia during its first weeks there.
"You're My Fantasy," Paula's kickoff, establishes a sonic template for the album that's restrained and intimate, but also surprisingly eclectic and varied. Crooning softly in a coo at once seductive and sad over a tasteful Latin-leaning arrangement, Thicke rhapsodizes sadly about the pain and confusion of the present while begging Paula to accept his anguished pleas and take him back for a more blissful and less hurtful future. The slickly sensual chorus could be on any Thicke album, but the verses grapple with the very real possibility that the love he's fighting for may be beyond redemption, conceding bleakly, "Everything has changed, everything has changed," before ending the song, as he will end several more, with a naked call for reconciliation, in this case pleading, "Come home to me."
He makes these intentions crystal clear in the album's second track and first single, "Get Her Back," an insubstantial and unsuccessful wisp of song, little more than a bossa nova breeze. There's an intimacy to songs like "Still Madly Crazy," which is just Robin Thicke's love-struck vocals and piano, that adds to the hushed intensity of this personal album. A guest rapper, like Thicke's regular collaborator Lil Wayne, would not just feel out of place on these songs, but a crass violation of the album's conceptual purity.

On "Lock The Door" and "Black Tar Cloud," Thicke affords us a front-row seat to his drunken, after-midnight fights with his estranged soulmate. It's almost uncomfortably personal. While Paula doesn't exactly establish Thicke as a wordsmith or deep thinker, there's something compelling about listening to a shallow, superficial man plumbing his darkest depths. Soul men are, by definition, superheroes of love, virile womanizers who invite audiences to live through them vicariously. Accordingly, they're generally operating from a position of strength, so it's fascinating to hear an album like Paula approach its subject from the perspective of, "I know I'm a piece of shit, but I can, and will, do better." The first part of that approach is easy to buy; it's that second part, the one about doing better, that is less convincing.
This conceit finds its purest, most direct, tuneful and catchy expression in "The Opposite Of Me." Over an upbeat piano and infectious background "ooh ooh"s, Thicke sings sadly of his estranged love deserving someone good, honest, and dependable. In other words, the antithesis of the singer, who repays her loyalty and sincerity with "drunken rants." With disarming sincerity, Thicke concedes to a partner who isn't just looking at the door, but is probably gone for good, as "all that she wants is the action, not the words."
These simple words convey the album's poignant inherent limitations: Paula is nothing but words, some of them inspired, some of them trite, and some of them borderline embarrassing. But collectively, they capture a man in the process of falling apart, who sees as his last, only hope for redemption, a marriage that has ended conclusively whether he acknowledges it or not. Paula doesn't make Thicke seem like less of a jerk, but it does make him seem like a man who is an artist and a songwriter and a talented singer as well as a sketchy dude. Paula can now be seen as a fascinating, uneven, and in some ways, unsuccessful but audacious experiment, and not as a creepy gesture that infringes on Patton's privacy even as it tries to honor her ebullience, beauty, and fundamental goodness. It is compelling in no small part because of its many imperfections.
The soul album Paula resembles the most conceptually, if not sonically, is Here My Dear, a masterpiece of moody disillusionment and mixed feelings, a haunting and tricky mood piece famously kickstarted when its legendary creator had to give half of the publishing revenue from the album to the wife who was divorcing him. It's an incredible album, alternately tender, bitter and desperately sad. The singer was a guy named Marvin Gaye. He was pretty great. You should look him up. Thicke may even have borrowed the concept of making an album about a painful and intense divorce, but we all know that Robin Thicke would never stoop to ripping off Marvin Gaye, no matter what the courts might say.
Failure, Fiasco, or Secret Success: Secret Success