As promised late last year, David Byrne and Will Oldham have teamed up to contribute to the soundtrack for Paolo Sorrentino's forthcoming This Must Be The Place—the timeless story of a goth-rock star (played by Sean Penn in full Robert Smith makeup) who hunts down his father's former Nazi tormentor. (Which we're pretty sure was already the plot of Eddie And The Cruisers, but whatever). Byrne's participation—all but demanded by the film's Talking Heads-derived title, and chronicled by Byrne here before he devolves into a long tangent about Detroit—extends to performing both in the film and on its soundtrack, which just received an official release date of April 23. And in addition to his live rendition of the titular song, Byrne teamed with Oldham and Irish singer Michael Brunnock to form The Pieces Of Shit, with the trio no doubt stealing the name of somebody's local punk rock group to contribute six songs, including five originals and a cover of Oldham's "Lay And Love."
As you can see by the below track list, other artists on the forthcoming 2XLP set include Iggy Pop, Jónsi & Alex, Gavin Friday, and Julia Kent. Alas, none of them, you will note, are called The Pieces Of Shit. You can also check out one of the pieces of The Pieces Of Shit below that, along with the film's trailer.
Side A:
1. Gavin Friday, "Lord I'm Coming"
2. The Pieces Of Shit, "Lay & Love"
3. The Pieces Of Shit, "Open Up"
4. Mantonvanni & His Orchestra, "Charmaine"
Side B:
1. Daniel Hope, Simon Mulligan, "Arvo Part: Spiegel Im Spiegel"
2. Trevor Green, "This Must Be the Place (Naive Melody)"
3. David Byrne, "This Must Be the Place (Naive Melody) Live"
Side C:
1. Julia Kent: "Gardemoen"
2. Jónsi & Alex, "Happiness"
3. The Pieces Of Shit, "Eliza"
4. Iggy Pop, "The Passenger"
5. The Pieces Of Shit, "You Can Live It"
G/O Media may get a commission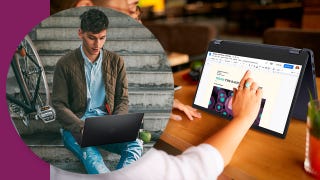 Ends August 15
Best Buy Anniversary Sale 2022
Ends August 15
Best Buy has a number of different promotions happening all for its Anniversary Sales Event. Laptops, tablets, TVs, you names it. Whether you're heading back to school or just trying to fill your home with some new tech, there is something here on sale that you've likely been waiting for.
Side D:
1. Brooklyn Rider, "Achille's Heel – Il Second Bounce"
2. The Pieces Of Shit, "If It Falls, It Falls"
3. Gloria, "This Must Be the Place (Naive Melody)"
4. Nuno Bruno E Le 8 Tracce, "Every Single Moment in My Life Is a Weary Wait"
5. The Pieces Of Shit, "The Sword Is Yours"