RuPaul's Drag Race is no stranger to manipulative, misleading editing. The producers' main goal is to create an entertaining television show and frequently, they correlate entertaining with surprising, angling for shocking twists and underdog, come-from-behind victories. But what's a producer to do when one team nails a challenge and the other utterly fails it? When there's no way to sell the competition as even close? "Diva Worship" presents about as good an answer as one can hope for, honoring rather than attempting to underplay the winning queens' accomplishments while underscoring the mistakes that led the losing queens astray.
The episode begins, as always, as the queens return from the previous runway. Three episodes in, Vanjie has cemented her place as this season's narrator, slaying her talking heads and presenting a clear-eyed take on the dynamic in the workroom. The conversation the queens have here about how to excel at the acting challenges will likely be revisited throughout the season, as different elements of performance are tested and re-tested. The acting challenge was a wake-up call for Ariel and others; whether they'll be able to adjust and recover remains to be seen.
The next day, the queens come dancing into the workroom, ready to tackle the mini challenge. RuPaul tests the queens' improv comedy skills by giving them a scenario: They're at a Seduction show in 1990 and in order to get backstage to meet Michelle Visage and her fellow girl-group performers, they need to sweet-talk Ru, who's working the door. The queens have 15 minutes to get into quick drag and decide how they'll approach the challenge. The results are decidedly mixed. Most of the queens wind up with surprisingly put-together, fun looks for 15 minutes, but have nothing particularly interesting to say at the door. A few of the queens take bigger swings that may not entirely work, but are at least memorable, like Yvie, who shows up pregnant and looking for Michelle to sign her baby bump, and Silky, who body slams the door and bursts in. Ra'Jah does well and gets a few chuckles out of Ru, but Nina is the clear winner. She dresses up as a young, emotional schoolgirl who has taken a maternity test and found out that Michelle is her mother. From the giant, fake teeth to the glasses complete with teardrop to her comedically furrowed and upset brows, Nina embodies her character. She goes in with a fully-formed idea for the scene and it pays off.
Ru declares Nina and Ra'Jah the winners of the mini challenge and moves right into the maxi challenge. The queens will be responsible for creating two "she-vangelical" talk shows, preaching the gospel of pop divas. Each show will be recorded live and will feature three segments: host banter, the conversion of a non-believer, and a hymn of praise. As the winners of the mini challenge, Nina and Ra'Jah are declared the deacons of each church (they're the team leaders). Nina picks first and goes for the queens with the most distinct and biggest personalities. Ra'Jah opts for queens who did particularly well in the previous episode's acting challenge. In the end, Nina picks Silky, Yvie, Vanjie, Brooke Lynn, Ariel, and Mercedes for her team, and Ra'Jah picks Shuga, Scarlet, Plastique, Honey, and A'Keria.
G/O Media may get a commission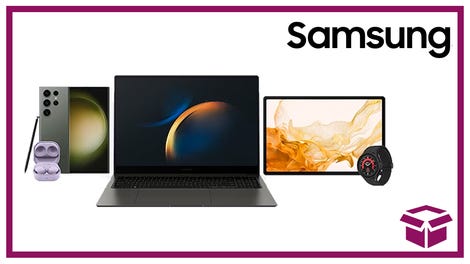 24 hour deals
Discover Samsung - Daily Deal
Right away, the teams huddle up and start deciding which diva to choose. Nina's team wavers between Britney Spears and Whitney Houston, but settles on Britney pretty quickly. Ra'Jah's team has a harder time deciding. There isn't much overlap in the queens' knowledge base and the diva they're most familiar with, Whitney Houston, they back away from, not sure how to celebrate Whitney without focusing on her struggles with addiction and mental health. Instead they go with Mariah Carey, seemingly because they think she'll be easy to parody. This completely misses the point of the challenge. Yes, it's a comedy challenge, but the brief is to convincingly and entertainingly sell their diva of choice to the audience. If they don't believe in what they're selling, they won't be able to win over viewers. This could be editing of course, but they seem unable to name more than a few Mariah songs. This is a massive red flag, but even after Ru stops by and scolds them for their incomplete knowledge, they stick to their guns and move forward with their choice.
At this point, Nina's team has a clear vision for their sketch and they're working smoothly, with only minor tension between Ariel and Silky. Ra'Jah's team seems doomed. This is a not-unusual state for teams to be in on Drag Race going into filming. Nina's team could easily fall prey to overconfidence and Ra'Jah's team surprise everyone with a come-from-behind win. As soon as filming begins, though, it's clear that's not happening. Nina sets the tone from the jump, leading her team with confidence. They've thought of the details. Their show, the Gimme More Hour of Power Prayer Session is part of IBBN, the It's Britney, Bitch Network. Their phone number is 1-555-GIMME-MORE. They're taking donations on behalf the Leave Britney Alone Foundation, implying (but not directly stating) that the money goes to send Britney Frappuccinos, car seats, and safety belts. They cite specifics and have internalized enough of Britney's work and off-stage persona to be able to reference her with authority. Most of all, they commit to the bit. They mine humor from the personas they're adopting, parodying over-the-top televangelists and overzealous fans rather than Britney herself. The queens don't mock Britney's 2007 head-shaving, for example, Vanjie channels it as a means of transformation for the conversion. It's smart, underscoring rather than undermining their worship of Britney. Even if Nina's team were less prepared and less knowledgeable about Britney, they're a powerhouse of energy and enthusiasm, and that's exactly what this challenge requires.
Ra'Jah's team, on the other hand, is a mess. Scarlet and Shuga are the hosts. Both seem like they'd be solid supporting co-hosts, but neither takes a strong enough lead. Shuga quotes Psalms 23:4 and sets it up well ("Yea, though I walk…"), but forgets to finish the thought ("I will fear no…"). Scarlet bungles the first cut to commercial. Plastique goes for something specific as the Mariah converter, putting on a growly, demonic voice when questioned by A'Keria's non-believer, but it doesn't really work. Then there's Honey and Ra'Jah, who flounder as the music ministers. Neither know their song well enough and they slow down the pacing of the scene with extraneous asides about glitter and recording contracts. Rather than celebrating Mariah's triumphs, Team Ra'Jah focuses on her public missteps. The aspects of Mariah's career they most reference are her disastrous 2016 New Year's Eve performance and 2001 box-office flop Glitter. Yes, nerves seem to get to some of the queens, but the whole performance is under-prepared and poorly thought out, with the best details being pointers taken from Ru during her walkthrough. Ross stands in as director mostly to have a judge in the room and for his reaction shots. At the end, he lays it out to Team Ra'Jah: They better bring it with their runway looks, because they're all in danger.
Back in the workroom, viewers are treated to some future episode set-up with A'Keria side-eyeing Vanjie and Brooke's interactions (she 'ships it) and Mercedes pulling back from A'Keria, Silky, and Vanjie when they ask her about her faith. Mercedes is clearly uncomfortable and all but runs away from them. As she explains in a talking head, her faith is very personal to her, and not something she's comfortable discussing. Hopefully the other queens will respect Mercedes on this. It's an awkward moment, rather than an entertaining or enlightening one, so another shoe is likely coming down the line to warrant its inclusion. Before too long, though, the workroom interactions are dominated by Yvie, who is not shy when painting her entire body pink for her runway look, prompting lots of reactions from the queens and blurring courtesy of standards and practices.
It's soon time for the runway. Category is: Fringe. While there are a few interesting looks, on the whole, this runway is surprisingly forgettable. The specificity of the previous runway category pointed the queens in very deliberate directions. This category is wide open, and many of the queens deliver rather expected looks. Scarlet and Plastique go for similar white and silver glamour girl looks, for example, and Ra'Jah and Vanjie, who are in red, aren't far off. Thankfully there are a few that really stand out. Shuga takes inspiration from her Native roots for her look, using feathers, turquoise, and Apache-inspired paint. A'Keria's headpiece is striking and she manages a different silhouette than many of the other queens. Yvie's jellyfish couture is fabulous and creative and Mercedes' neon and black camo ensemble is very striking.
Unlike the acting challenge last episode, the judging this episode is team-based, if only because Nina's team did so much better than Ra'Jah's. Ru wastes no time declaring Nina the winner and sending her team off to untuck. The entirety of Team Ra'Jah is up for elimination, and the judges don't pull their punches with their critiques of the maxi challenge performances. After a little deliberation, Ru announces that the whole team will be lip-syncing for their lives. It's dramatic, but unlike most, "For the first time in Drag Race herstory" pronouncements, it feels entirely justified. No one on the team particularly shone or earned their way to safety, and Ru reading them the riot act is satisfying and appropriate.
Unfortunately, they're lip-syncing to the Hex Hector remix of "Waiting For Tonight" by Jennifer Lopez. This could have been an epic lip-sync showdown, an all-time memorable Drag Race moment. Instead, it's monotonous and uninspiring. The song is a dance remix; the purpose is not melody or storytelling, but repetitive, consistent beat. That's not great for building a dynamic performance. The queens do their best, and some manage to connect at least a little. A'Keria in particular is selling hard without much to work with. However, despite the use of split screen to show more of the queens in action, a much-appreciated move from the editors, it's hard to follow what's happening and what is shown isn't all that compelling.
There is a clear standout, however. While the other queens more or less blend together in their approaches, Honey tries to distinguish herself from the others by jumping off the stage to the front. Rather than a dramatic and compelling moment, this move comes across as desperate. She flails a bit as she returns to the stage and it's not a surprise when Ru sends her home. Honey never quite found her footing this season, serving some fun looks and quality talking heads (her reaction to Plastique's choices as the Mariah converter, for example), but never settling into the competition the way she needed to to find her confidence. Ru has been much more engaged this season than she was in All Stars 4, more present in the workroom and more interactive with the queens. The highs of this episode are very high, but the lows are disappointing, both from Team Ra'Jah and the producers. Hopefully this wake-up call, that Ru will happily send half the queens in the competition to lip-sync for their lives, will push everyone to aim not for safe, but the win.
Stray observations
Once again, it's nice to have actors on to guest judge the acting challenges. Guillermo Diaz and Troye Sivan's critiques on pacing are right on the money.
Ru has had less patience for queens' excuses this season, and I'm with her. If you go on RuPaul's Drag Race, you don't get to claim not knowing pop culture as a reason you failed a challenge. We're in season 11. Anyone competing on Drag Race should know they'll be expected to reference and understand pop culture. If you don't have that background, you're at a disadvantage, and it's one you're responsible for overcoming. Also, if Plastique doesn't know Mariah at all, why not cast her as the non-believer? There are lots of ways this team could have done better.
That being said, Team Ra'Jah sticking together to share the blame for their performance is admirable and appropriate. As Michelle says, they're absolutely right. Their failure was a group effort. This is the first time I can remember a "Who's to blame?" prompt from Ru leading to general consensus and sharing of the blame, not drama, and I loved it.
Nina is wonderful this episode and her talking heads will likely win her a lot of new Drag Race fans, particularly the comedy and theater nerds watching who can't imagine themselves up on the main stage with the fashion queens, but can see themselves crushing it in the sketches. Vanjie is also solidifying her place as one of the queens to beat.
Ru's runway look is terrific, but I loved the mustard check (plaid? Tartan? Let me know the appropriate term in the comments) suit from the mini challenge.
"Stink. Stank. Stunk." It's going to take a lot to top Ru for best line of the season.