The final quarter of Packers-Cowboys broke the dreary pall of the 2017 NFL Playoffs, although this game looked like a blowout at first. The Packers opened the game by scoring thousands of touchdowns, maybe even hundreds. Green Bay quarterback Aaron Rodgers was carving up the Cowboys. (He used a football—nobody was hurt.) Jumbo TVs at AT&T Stadium displayed a score of 21-3 in favor of the visitors. The home crowd went quiet, although their silence was hard to hear over the cheers of Packers fans.

Still limping along with a 28-13 deficit as the fourth quarter began, Dallas head coach Jason Garrett realized that his team could only catch up by scoring touchdowns—dozens of them. So quarterback Dak Prescott and running back Ezekiel Elliott scored every single touchdown that Dallas needed. It was a great flurry of touchdowns. For a time, it seemed all we would ever know was Dallas touchdowns. As the assault subsided, the Cowboys converted a two-point conversion on a QB keeper to even the score at 28-28. By now the stadium was electric, gas-powered stadiums having fallen out of favor.
Garrett could taste victory, and it was chewy. But Dallas' comeback was mere prelude to a frenzied finish. The Packers scraped their way to the edge of field goal range and regained a 3-point lead. Prescott guided his Cowboys into Green Bay territory on a drive that re-tied the score. Then the Packers offense retook the field, and Aaron Rodgers threw a ball.
Maybe I'm underselling it. Aaron Rodgers threw a ball, accurately and hard, to a person 40 yards away, while being chased by angry men, with only seven seconds standing between him and the purgatory of overtime. The craziest part, though, was that Jared Cook caught it.

One official called the pass incomplete, and another called it a catch, which it was. The contradiction was fitting. Cook's reception teetered on the line between complete and incomplete. It might as well come to define that boundary, the same way a metal cylinder in Paris defines the kilogram. Anything on this side of Cook's reception is a catch, and anything on the other isn't. That's how delicately his feet brushed the turf, how small the quantum of time was between the ball hitting his body and his body tumbling onto the boundary. A subsequent field goal clinched the 34-31 win, and Green Bay added another verse to the song of Aaron Rodgers.
But I glossed over the player who made that fateful last kick, Mason Crosby. He deserves his own song, as does Dallas' kicker, Dan Bailey. Their perfection gave structure to the final act, ratcheting up the score and the suspense along with it. If either Crosby or Bailey missed one of those final field goals—all from beyond 50 yards—this taut narrative might have gone slack.
What's more, each kick possessed its own drama. Crosby put Green Bay up 31-28 with a 56-yard boot that Fox announcer Joe Buck deemed a "knuckler," on account of the baffling swerves it took on a clumsy yet functional path between the uprights. It made you queasy just to watch it, no matter which side you were rooting for.

Bailey's equalizer was plagued by no such doubt. Fox's Troy Aikman remarked that Bailey made his kick with "plenty of leg to spare," apparently intending to eat Bailey later that evening.

And then the clincher by Crosby taunted Dallas fans by tilting wide before it drifted back inside the uprights, distilling the emotional roller coaster of the fourth quarter into a microcosmic arc.

G/O Media may get a commission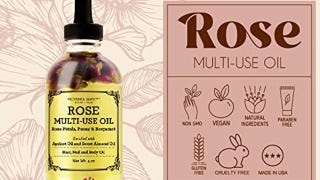 Provence Beauty Rose Multi-Use Oil
There's a ceiling to the fame kickers can achieve, because they're on the field in limited bursts, and their athletic specialty is extremely specialized—kicking is such a fiddly ritual, far removed from the primal warfare of a typical scrimmage play. If nothing else, though, kickers enhance the heroism of the top stars. Crosby's final kick was the crucial punctuation mark that gave meaning to Rodgers' last-second flourish. In a more extreme example, nobody would be talking about Pittsburgh's vaunted "Killer B's" on offense this week if it weren't for Chris Boswell, whose postseason-record six field goals allowed Pittsburgh to eke out a win in the Divisional round. (Boswell accounted for all of the Steelers' 18 points.)
Three all-time-great quarterbacks face off in the conference championships this weekend, and the fourth quarterback is the likely league MVP. So you're going to hear a lot about the stars of the passing game, which is reasonable. Just save a little admiration for the kickers. They may not provide the fireworks show, but they have a knack for setting the stage.
That time the NFL rejected Trump
This edition of Block & Tackle is being published on an inauspicious day in American history. Maybe you're feeling a bit glum that one of the greatest nations on Earth has elected a pathologically insecure cretin as its chief executive and representative to the rest of the globe, and oh shit this is really happening now. But let's enjoy some imperceptible measure of comfort by recalling that the NFL, despite all its sins, is at least a club that refused to have Donald Trump as a member.

In the early 1980s Trump needed a hobby to occupy his time. "Being a disgraceful prick on Twitter" hadn't been invented yet, so he decided to own a pro football team instead. Trump ended up acquiring the New Jersey Generals in the United States Football League. Within just a few years, Trump had immolated the team and the entire USFL by pushing it into a spiteful lawsuit against the NFL. MMQB has a breezy history of the debacle, which includes this choice detail:
Trump had originally wanted an NFL team. Pete Rozelle, the NFL commissioner, revealed in 1986 that before buying the Generals, Trump had tried to purchase the Baltimore Colts. Rozelle responded through an intermediary and told Trump he was wasting his time. Trump denied that, saying in fact Rozelle had tried wooing him.
It may have been three decades and two commissioners ago, but the fact remains that once upon a time, the NFL told Donald Trump to pound sand. I'll be a little less ashamed to be a football fan this Sunday—thank you, the late Pete Rozelle!
Football is family
The NFC Championship: Green Bay Packers vs. Atlanta Falcons — Sunday, 3:05 p.m. Eastern, Fox
I've already talked about the Packers enough. You're sick of hearing about the Packers anyway. But you probably aren't quite as exhausted by the Atlanta Falcons, because nobody talks about them. Atlanta is just one of those teams that the country struggles to care about, no matter how well the Falcons play—and they have been excellent this season. Nonetheless, during last Saturday's NFC divisional game, Fox announcer Kevin Burkhardt felt the need to begin a recap of the Falcons' 2016 stats by saying, "If you haven't seen the Atlanta Falcons this season—and I know many of you haven't…"

Burkhardt's preface may have been an unflattering way to frame the No. 2 seed in the NFC, but it wasn't unfair. Although Atlanta is a top-10 media market, the Falcons don't have a huge out-of-town following, and they reside in a region where college football is an especially big deal. This is why the Packers and Cowboys each appeared on the primetime Sunday Night Football flagship four times in 2016 while the Falcons appeared not once. They spent every Sunday night laundering their jockstraps. At least, that's how I spend my Sunday nights, and I'm not on NBC either, so I assume the Falcons do the same.
Casual observers might not realize how overpowering the Falcons' offense can be. Atlanta quarterback Matt Ryan doesn't have Aaron Rodgers' flair for the big moment, but he scores billions of touchdowns just the same. That much is evidenced in Vegas sports books' over-under line for this game, which is the highest ever for a playoff game, standing at 61 as of this writing. That essentially means that oddsmakers and bettors estimate the two teams will combine for 61 points (you bet whether the actual score will be "over" or "under" that total), and 61 is a lot.
Yet maybe that number still isn't high enough. The Falcons' official website simulated the Green Bay matchup in Madden NFL 17, and Atlanta came away with a 48-44 victory—92 total points! I'm less astonished by the point total, though, than I am by the fact that it is someone's job to watch computers play fake football and then write about it on the website of an actual football team. And the Falcons make him tweet about it, too! So yeah, they're a little desperate for your attention, however they can get it. The Block & Tackle "don't praise the machine" prediction: Atlanta 48, Green Bay 44.

Pardon their French
Kansas City Chiefs offensive lineman Laurent Duvernay-Tardif has succeeded New Orleans tight end Michael Hoomanawanui (who was sidelined by injury this season) as TV announcers' go-to player for goofy "How the heck do you pronounce that name?" diversions. You may recall NBC sideline reporter Michele Tafoya's attempt at the French-Canadian moniker during a regular season game, seen in the clip above. It was such an enchanting pronunciation that announcer Al Michaels got a bit flirty with his colleague on the air. "Did you take French at Cal?" he asked. She did.

On Sunday, Michaels took his own crack at Laurent's name. Nobody asked him if he took French at Cal, because nobody had to.

We also heard the name pronounced by Duvernay-Tardif himself, although in an embarrassing blooper, he mistakenly replaced the name "Duvernay" with a half-swallowed ball of consonants and old Band-Aids. Oops! Better luck next time, Mr. Dnvmnvrnnnné-Tardif!

Football is still family
The AFC Championship: Pittsburgh Steelers vs. New England Patriots — Sunday, 6:40 p.m., CBS

The Houston Texans managed to keep the score close in the first half of last Saturday's contest before the New England Patriots pulled away for a 34-16 victory. The Pats' less-than-complete dominance of Houston made it the perfect win for New England fans, who got to spend the week agonizing over the supposedly dreadful performance of their team (in a game the Patriots won by 18 points).

Handsome hero quarterback Tom Brady set the tone after the game when he lamented, "We're going to have to play better than we played tonight on offense," which was the main takeaway from a subdued press conference. "We didn't play particularly well, but we hung in there," shrugged head coach Bill Belichick. They were loving it. No team has a passion for self-flagellation like the Patriots, and fans happily follow along by donning their own mask of grim humility.
Humility was not the operative paradigm for the Pittsburgh Steelers on Sunday, when wide receiver Antonio Brown provided the Distraction Of The Week by broadcasting his postgame locker room activities from his smartphone. The video feed included a pep talk by Pittsburgh head coach Mike Tomlin in which he called the Patriots "assholes," but the best line was a player's unwittingly ironic plea to "keep cool on social media." Minutes after this admonition, Brown marveled aloud at his Facebook Live viewer numbers as he disrobed for the voyeuristic masses. The Falcons aren't the only ones who need your love. The Block & Tackle "never wrong" prediction: New England 31, Pittsburgh 21.

Phil Simms is a poet
How Hard

Oh, yeah, how about that
Chris Long
number 95
hits him
Gets him from behind, here comes
Chris Long
gets the hit
Chris Long
really been a good role model
plays so hard
playing some different positions'n
Been in the league and had so much success'n
All the other guys looking at him going,
man
that was the second pick of the draft'n
He still
How hard he works
Playoff Register Of Truth
Block & Tackle 2017 playoff prediction record: 8-0
Untruthful games in Divisional round: 1
Truth-untruth ratio for 2017 playoffs: 6-2
Block & Tackle Divisional Round Picks: Pocket Edition