Spike Lee's first competitive Oscar win—BlacKkKlansman took home the Best Adapted Screenplay trophy—brought with it a stirring acceptance speech, one in which the iconic filmmaker encouraged those watching to "make the moral choice between love versus hate." Less than 10 hours later, the President Of The United States hopped on Twitter to call his remarks "racist."

"Be nice if Spike Lee could read his notes, or better yet not have to use notes at all, when doing his racist hit on your President, who has done more for African Americans (Criminal Justice Reform, Lowest Unemployment numbers in History, Tax Cuts,etc.) than almost any other Pres!" Trump tweeted this morning.
Lee, it should be noted, never mentioned the president once in his speech. He did, however, reference the 2020 election, which is likely what upset Trump. "Before the world tonight, I give praise to our ancestors who have helped build this country into what it is today, along with the genocide of its native people," he said. "We all connect with our ancestors. We will have love and wisdom regained, we will regain our humanity. It will be a powerful moment. The 2020 presidential election is around the corner. Let's all mobilize. Let's all be on the right side of history. Make the moral choice between love versus hate. Let's do the right thing!"
Watch Lee's speech in full below.
G/O Media may get a commission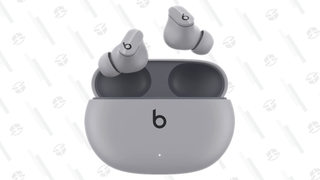 It was a roller coaster of an evening for Lee, who also made headlines when he displayed palpable disappointment over Green Book's Best Picture win. "Every time somebody's driving somebody, I lose," he cracked backstage, referencing when Driving Miss Daisy, another whitewashed film about race, took home the award in 1990, while Lee's Do The Right Thing wasn't even nominated. Later, Lee likened the film's win to a referee making "a bad call."