In this last gasp of season five, there's plenty to grouse about, then—as befits Downton Abbey's Christmas special—tidings of comfort and joy. That's especially fitting since the months covered in this episode lead up to Tom and Sybbie Branson's last Christmas before they leave for Boston.
In the autumn of 1924, the Crawley family joins Rose's new in-laws for hunting season in Northumberland, and more than the grouse is under fire. Even Rose allows that Daniel Aldridge, Lord Sinderby, is "a difficult man." He barks orders to his servants, directs his guests rigidly, and refuses to see Rose's divorced parents socially. He reminds Rose of their differences at every turn. She entreats him to call her family by "Christian names"; he retorts, "Mine is not a Christian name."

He scorns trite cordiality, which means he and Mary get on well. They speak the same blunt language. Lord Sinderby plunges in immediately, telling her he can't countenance his in-laws' divorce, "even for you."

Mary's sharp, sometimes cruelly so, but here she uses that sharpness with finesse, redirecting Atticus' father, suggesting he learn to live with Susan and Shrimpie's divorce, not for her family, but for Rose's sake. Mary isn't shy when she wants something, and in this episode, she wants the happiness of those she loves, in her prickly way.

G/O Media may get a commission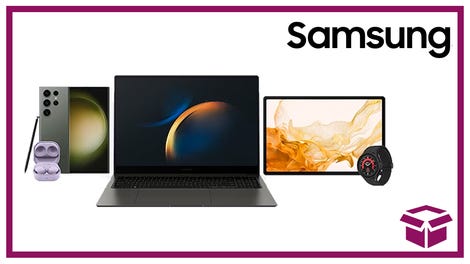 24 hour deals
Discover Samsung - Daily Deal
When the Aldridges' butler snubs Tom, Mary orchestrates a plan to embarrass him—but recruiting Thomas Barrow stirs up more trouble than she bargained for. Mary only hopes to give Stowell "a black mark," but Barrow isn't a wind-up toy that runs down when he's done your bidding. He's more like a gremlin let loose upon the house. When Barrow's caught in the crossfire of his own small scheme, he tells Baxter, "I've got bigger plans now."

No longer satisfied with mere awkwardness, Thomas spurs Stowell to outright treachery. When Lord Sinderby's mistress and illegitimate child arrive at crowded Brancaster Castle, expecting a quiet visit with His Lordship, Rose takes in the situation at a glance. "Tell me her name and I'll save you," she urges him, and so she does, without grudge or hesitation. Her aplomb spares everyone—Daniel Aldridge, Rachel Aldridge, Atticus, Diana Clark, and her blameless child Daniel (named for his father)—public humiliation and pain.

Even Lord Sinderby is moved by her poise and unreproachful generosity. "Rose, my dear, you are clever, kind, and resourceful, and I wish to put it on record that I see now that we are lucky to have you in the family." He unbends from his hypocrisy, offering to welcome her parents, and he calls her family by their given names, as he adamantly refused to do earlier. "She'll love you forever, if you'll let her," Robert tells him. Lord Sinderby will let her now, and be grateful for her.
This episode shows Mary and Rose are alike in keen intelligence, and different in how they use it. Rose acts with self-effacing kindness and good will, even for a man who reviles her. Mary uses her smarts for business and to satisfy her sense of justice, whether it's championing the imprisoned Anna, checking a butler's class snobbery, or twitting a guest who butts into a crowded house part, she feels she's the one to set it right.

Mary's equally impressed by perception in others. When Henry Talbot (Matthew Goode) spots their charade to cover Lord Sinderby's indiscretion, he piques her interest. She's not going to answer any of his (startlingly apposite) questions, but she's jolly well impressed he thought to ask them… and she's sure he'll take that as a compliment.

Mary's acerbic, high-handed, and willful. It's easy to see where she gets her piercing badinage and unshakeable self-regard: She learned it at Violet's knee, or as close to the Dowager's knee as that grand lady allowed a grandchild to get.
"Why do you always talk of me as if I were a salmon who laid my eggs in the gravel, then swam back to the sea?" Violet asks Robert as she sees them off at the train, but we know why. The Dowager Countess keeps a dignified distance—from family, from friends, from servants' squabbles. Her usual remove makes this season's arc with Prince Kuragin intoxicating. The prince will not be kept at a distance. He remembers the Violet of years gone by, who flirted across ballrooms and took midnight sleigh rides and danced until sunrise, who cavorted deliciously on the edge of ruinous appetite. He lets her remember that Violet, too.

She finally divulges the lurid tale to Isobel: All those years ago in Russian, she succumbed to the Prince's entreaties. Princess Irina violently halted their elopement already underway, pulling Violet bodily from from the carriage "by my arm, by my hair, by my leg, anything to get me out," Violet confides. "She saved me. And I saved her." Retreating again into respectability, she chaffs Isobel: "Remember, we were the Edwardians."

For a true Edwardian, just naming her leg in polite conversation is a whiff of crudity; speaking of a passion that swept away propriety, family feeling, and sense—and frankly enjoying her last chance to relive it—betokens great intimacy. Violet's fondness for Isobel is as revealing as her passion for Prince Kuragin. Isobel reluctantly but firmly refusing Lord Merton's proposal is sad, but not entirely: The two women have become constant companions, and their friendship is no longer threatened by the distance the marriage would impose.

Tom continues in his unstinting affection for the family he'll leave behind—and they truly are his family now. In the nursery on Christmas Eve, he joins hands with Mary and Edith, asking them to join him in memory of Sybil. "We're the three left on earth who loved her the most," he says, "the ones who should have grown old with her." It's a memorial for Sybil, and also a rapprochement he's engineering between the sisters, sealing it later when he introduces them for an impromptu Christmas performance of "Silent Night."

Robert, newly reprieved by the doctor (who diagnoses him with an ulcer, not the angina they feared), is awash in love and sincerity, even before his new susceptibility to spirits. He's delighted to sell the della Francesca, so long the pride of their collection, because it reminds him of his misguided mistrust in Cora, and he tells her so without reserve. He speaks to Edith about the secret of Marigold's parentage gently, gracefully. "Oh, my darling," he assures her, "I'm sure I need your forgiveness quite as much as you need mine."
Even Edith gets the inkling of a happy ending, not just in father's loving acceptance of her and her daughter, but in the form of "poor Mr. Pelham." He was almost stricken off the Aldridges' overstuffed guest list, but Atticus insists on including him. "I don't know why, but we all feel a bit sorry for him." Poor Mr. Pelham, an object of obscure pity and conveniently without ambition, sounds like Downton Abbey's idea of a perfect match for Edith, and luckily he seems a nice chap.
The Bateses, long in the shadow of suspicion, can finally breathe freely again. Between the Piccadilly Circus eyewitness and Anna's youthful attack on a lecherous stepfather, even her lawyer thinks the case looks dire. Bates' last-ditch false confession and flight doesn't solve their problems. As Anna points out so concisely, "If he's guilty, I'm innocent, and if I'm guilty, he's innocent… except neither of us did it."
Molesley and Baxter devote themselves to tracking down Bates' alibi, freeing him from suspicion. Then Christmas comes, Anna's identifying witness falters, and Bates returns, all in one great wave of luck, sentiment, and unmotivated plotting. It's frustrating to have a two-season storyline peter out without any real resolution, but if the mystery of Mr. Green's death is truly over, let us accept it as a gift from Downton Abbey's Christmas special.
Stray observations:
Drunk Robert is my favorite Robert!
It's a busy episode indeed in which Carson and Mrs. Hughes becoming engaged can end up a stray observation! Their fleeting hand-holding and passing intimations blossomed into the felicity of a future marriage between equals. I feared her hesitation to buy a house with him sprang from worry that Carson, through long habit, would would take charge of their shared property just as he does of Downton Abbey. The money troubles both illuminate her private life and allow Carson to be generous—and I suspect Mrs. Hughes will be more than a match for his runaway authority in married life.
"Of course I'll marry you, you booby!"
The battle of the broth—as Spratt calls it, "the challenge of the wooden spoon"—feels like a series of outtakes from a sitcom, maybe Upstairs, Downstairs by way of Fawlty Towers.

A fancy private railroad car! Armchairs! Linen tablecloths! Fine crystal! The family's other journeys this season haven't been so luxurious, but maybe this is a special treat for a special occasion.

Molesley says that Mr. Salter, proprietor of the Picarol, remembered Mr. Bates' limp, and how "he almost got angry" when shown to a table. "That sounds like Bates!" Robert says jovially. It sure does, except for the "almost."

Prince Kuragin arrives at the Dower House in white tie lent by York's Theatre Royal. That's not just borrowed finery; it's a costume of the life he once led, a life of luxury now lost, of a title now deposed, of a wife he's estranged from.
Downton savvy: Three guesses for next season! Mr. Pelham, who has no special career plans, seems like a good candidate to assist Mary and Robert in matters of the estate. Mr. Goode, who asks Mary for "forgiveness through good intention," looks pensive when she dismisses that as "only for Catholics." Mary might find herself grateful to Sybil, who taught their unbending Anglican father to tolerate (and finally to love) his Catholic son-in-law. And Atticus is considering a position in New York. I hope this means Downton Abbey will visit Roaring Twenties New York City—to quote Rose, "Golly! What fun!"—and not that Lily James is leaving the show.

And with that, it's the end of the season! Thank you for joining me for Downton Abbey every week. We'll meet back here next season for tea and sherry—but not much sherry, Robert can't handle it as he once did.