One of the perks of the Television Critics Association press tour is the frequent cocktail parties thrown by various outlets, which often include some of the stars of the shows they're trying to push. Last night Epix kicked off its entry into original scripted programming with the upcoming series Graves (premiering on October 16), which stars Nick Nolte as an ex-president trying to make amends for his previous misdeeds. On the roof of the Beverly Hilton, alongside Graves cast members like Sela Ward and Nia Vardalos, was their co-star Ernie Hudson, and we were lucky enough to grab a few minutes with the original Ghostbuster. The 71-year-old is in the midst of quite a career resurgence, with appearances on several series like Grace And Frankie and A.P.B., not one but two baseball movies coming up (Spaceman and High And Outside), and a vital cameo in a certain summer blockbuster.
The A.V. Club: You are having such an amazing year, congratulations!
Ernie Hudson: It's been a lot of fun. This year has been just great, and I'm so thankful. You reach a point where you go, "I'm not sure what's coming next," and suddenly, everything starts coming.
AVC: Let's start with Grace And Frankie; your arc on that is just amazing.
EH: For me, what's wonderful for me at this stage of my life is that I get to work with people I've admired for a long time. When you have Jane Fonda, Lily Tomlin, Martin Sheen, San Waterston, those are really, really talented people. So to be in that mix, to be one of them? Now I find that—how do I say this?—a lot of women will come up and say that they need to find a "yam man," so it's nice being Lily Tomlin's yam man.
G/O Media may get a commission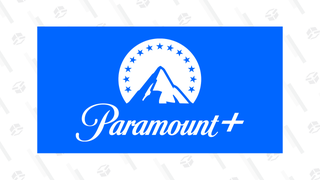 One month free
Paramount+ One-month Free Trial
AVC: You even got to pick Jane Fonda up and throw her over your shoulder, when she was going off on Lily Tomlin's character?
EH: Yeah, I haven't seen that episode. But it's a great show.
AVC: Every episode of that show is awesome. And now you have Graves coming up.
EH: Nick Nolte and I did a movie called Weeds, about 30 years ago. I just love Nick, he's like the consummate pro. No matter what's going on with him personally, when he shows up on set, he's on point. I admire him so much.
AVC: Okay, I have to say that in the Ghostbusters screening I saw, your cameo got the hugest reaction, in a movie filled with a lot of big cameos.
EH: Yeah, a lot of fans have been very, very supportive for a long time. I was really sorry to hear that Leslie [Jones] got that kind of response. Where the heck that's coming from, I can't even imagine. Somebody said if Twitter had been around when the first one come out, maybe I would have [seen that]. But the fans have been amazingly supportive of me, but I'm so sorry that happened [to Leslie]. All it takes is one or two people to start something.
But the movie's fun, so…
AVC: Yeah, what did you think?
EH: I'm old-school. I like action, but I want to see somebody fall in love. I want to see that life stuff. I missed the Bill Murray-Sigourney Weaver, the guy wants the girl, then he loses the girl, then he saves the girl in the end. I love stuff like that.
But that's not just a comment on Ghostbusters, but a lot of the new stuff, all those action things. It's all a war, everybody's having a war. And these people are going to jump off buildings and fall and roll and keep on fighting. So it's action events, but I like characters, so I miss a little bit of that.