Reality television is inundated with shows about tattoos. They occupy real estate on marginal cable networks with hours to burn. Their proliferation indicates that the shows are successful—or, at least, they are marginally profitable, given that they must be pretty cheap to make. But are they any good? Here's a guide.
Legacy
Miami Ink (TLC, 2005–2008)
The gold standard, Miami Ink is the granddaddy of all current tattoo shows—the one that proved it was possible. It only ran for four seasons, but Ami's shop in Miami in an unassuming strip mall spawned the whole subgenre. It was a heartfelt, intimate show that lacked a lot of the over-production that now characterizes reality television (the stingers, the sound effects, the mood music). And where it succeeded was in the personal stories of its young, diverse, and passionate characters—the tattoo artists, like Kat Von D, Chris Garver, Chris Nuñez, and Yoji Harada. Failing that, it leaned on the stories of the people who came in to get tattoos—focusing on not just what they wanted but also how they put their trust in the tattoo artists. The show faltered as it got more successful—getting a little maudlin and a little gimmicky—but its cast is still one of the best reality show casts ever.
Class: Workplace drama
Quality of title: Good. Not necessarily clever, but good.
Grade: A
LA Ink (TLC, 2007-2011)
NY Ink (TLC, 2011-2013)
London Ink (TLC, 2007)
Madrid Ink (Discovery MAX, 2013)
Of all of these spin-offs, LA Ink is the most well-known—that's when Kat Von D took her outsize personality off to Los Angeles, where she tried to anchor a show on her own. It didn't totally work—Kat's personality worked well when it played off of Ami's staid persona, and her own show often got lost in Kat's personal drama instead of the stories of the tattoos. NY Ink was an attempt to revive the brand, with Ami moving to New York to open a shop there. But the magic was gone—Ami and Kat really needed to both be in the same show to make it work. London Ink and Madrid Ink were two attempts to take the show's format international. Neither made much of a dent.
Class: Workplace drama
Quality of titles: Descriptive.
Grades: B/C/C/C
G/O Media may get a commission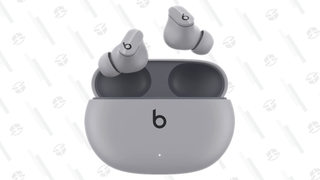 Inked (A&E, 2005-2006)
This show debuted the same month as Miami Ink and wasn't quite as good, and shortly thereafter disappeared. It's not terrible, but it's weirdly kind of removed from the characters—perhaps as a way to differentiate itself from the TLC show. Inked relies on white cards with explainers instead of one of the characters narrating to situate the viewer, which has since gone out of style. More than that, though, Inked's characters all came off as assholes. A lot of brash posturing along the lines of, "If that kid screws up one more time, he's gone," without any substance underneath.
Class: Hybrid workplace drama/docuseries
Quality of title: Short and to the point, but errs towards being so hip it doesn't know what its own identity is.
Grade: B
Tattoo Highway (A&E, 2009)
A spin-off of the above that took one of the artists from Inked on a road trip in a mobile tattoo studio. Achingly boring.
Class: Travel show
Quality of title: Why didn't they go with Inked Highway?
Grade: D
Permanent Mark (Spike, 2011)
A three-part docuseries features a man who calls himself Permanent Mark. Permanent Mark travels to Borneo, Japan, and Thailand looking for rare, ancient tattoo methods—or just weird ones, anyway. Full of lines like: "And now I'm going to get speared in the chest 3,000 times!" He goes to the Yakuza. He goes to Buddhist monks. Mark is a little annoying and Mark is a little too The Amazing Race to be a real tattoo show. But, when it finally gets to the tattooing, it is awesome—a lot on different methods and the history of tattooing in different parts of the world.
Class: Travel show
Quality of title: This has a pun, the main character's name, and a tattoo reference. This is the perfect title.
Grade: C
Tattoo School (TLC, 2011)
A TLC docuseries that focused on a teacher who claimed to get functional tattoo artists out into the real world after just two weeks. Best known for creating hilarious controversy because you can't learn how to tattoo in two weeks. (Admittedly, the show presented itself as blowing the cover on professional tattooing, which it framed as a money-making racket.) It barely ran for more than one episode, and though the show's page still exists on TLC, implying it could still come back, the teaser for the first episode includes the line: "I just don't want to mess up someone's skin forever!"
Class: High-school drama, but with tattoos
Quality of title: Average
Grade: C (excellent cringe-watching)
Currently on air
America's Worst Tattoos (TLC, 2012-present)
America's Worst Tattoos might be the most annoying tattoo show out there—a competitive title, to be sure. The show is hosted by the charming Megan Massacre at Sacred Tattoo in New York, but it's over-produced nearly to death—cutesy sound effects, irritating graphics, and excruciatingly awkward upfront interviews with the patrons. The highlights are when Megan herself tattoos people. The lowlights are when the show gets too enthusiastic about mocking the stupidity of the bearers of the bad tattoos.
Class: A cross between America's Funniest Home Videos and outtakes from Sons Of Anarchy
Quality of title: Empirically misleading. America did not vote for these tattoos, TLC. Stop lying to your audience.
Grade: C

Black Ink Crew (VH1, 2013-present)
VH1 has some experience in making trashy, unscripted television (see: Mob Wives, Love & Hip Hop, #candidlynicole, T.I. And Tiny). Black Ink Crew is in that same template—an unscripted soap opera with a memorable set of characters. As the title alludes to, Black Ink Crew is about the life and times of a Harlem tattoo shop, owned, operated, and largely patronized by African Americans. But because it's on VH1, everything—race, class, geography, and oh yeah, tattoos—is incidental to the drama. Black Ink Crew has the occasional tattooing scene, but the show's heart is in the crew's tangles with each other—romantic, familial, and otherwise. Somehow this show makes an ex-girlfriend getting breast implants into emotionally powerful television.
Class: Nighttime reality soap
Quality of title: Not enough puns.
Grade: B
Best Ink (Oxygen, 2012-present)
This is a tattoo competition show hosted by Pete Wentz, the frontman of Fall Out Boy, on a channel that ostensibly produces programming aimed at women. It just finished its third season. The judges sit on thrones, like so:
Best Ink is otherwise built on the Bunim/Murray reality show format—that's the same production company that makes Project Runway and Top Chef. Flash challenge, elimination challenge, dramatic music, Pete Wentz talking to the contestants via a television screen, boom.
Class: Reality TV competition
Quality of title: Could not sound more like "the tattoo version of Top Chef."
Grade: C
Ink Master (Spike, 2012-present)
Generally speaking, the superior of the two tattoo competition shows. The contestants have more personality (this season's Sausage will not be soon forgotten), the challenges are full of ridiculous gimmicks, and the music has way more distorted electric guitar—always a plus. Dave Navarro hosts, but is often upstaged by judge Oliver Peck. This year's finale was a live event following an 18-hour tattooing marathon. As far as this kind of thing goes, it's the best. Bonus points for volunteering to become a "human canvas" after watching enough episodes.
Class: Reality-TV competition
Quality of title: Short, sweet, to the point, but sounds like the brand name for an office supply company.
Grade: B
Bad Ink (A&E, 2013-present)
The names of these two guys are Dirk Vermin and Rob Ruckus, and their goal on Bad Ink is to find people with bad tattoos in Las Vegas and then talk about them. Sometimes, Dirk covers them up, but mostly, they just shoot the shit. They are horrible and the show is horrible. They've confused being charming for being assholes, and this is one of the only shows that somehow makes the actual tattooing more boring than a bunch of randos talking on the Las Vegas strip.
Class: Buddy-cop sitcom meets the mind-numbing soullessness of a Las Vegas casino
Quality of title: Well, it's accurate.
Grade: D
Tattoos After Dark (Oxygen, 2014-present)
A weird little show that follows two different tattoo parlors that are open all night. And it tries very, very hard to make that interesting. It usually doesn't succeed. Interestingly, though, it's one of the few tattoo shows that includes a piercer as one of the main characters. He is, according to his co-workers, a guy that gets a lot of chicks. Because of the novelty, the piercing is the most interesting part of the show.
Class: Workplace drama
Quality of title: All this title does is remind the viewer that it would be a more interesting show if the tattoo artists gave people tattoos in total darkness.
Grade: C
Tattoo Rescue (Spike, 2012-present)
Of all of the shows on this list—even the workplace-oriented ones—Tattoo Rescue comes the closest to depicting real life. Its hosts, Joey Tattoo and Sammy The Builder, treat the parlors like businesses instead of dens of intrigue. Joey and Sammy go from shop to shop looking at what each workplace can do to get better at tattooing—whether that's improving technique, avoiding health code violations, or learning how to use Photoshop. All the critique is delivered without the bombast and patronizing of the competition shows, with an eye towards actually improving the lives of the tattoo artists in their shops. It's fucking uplifting, man. And if you don't think watching five tattoo artists learn how to cut-and-paste in Photoshop sounds like the most compelling television possible, then we're done here.
Class: Home/life improvement
Quality of title: Misleading, but hey, it rhymes!
Grade: A
Tattoo Nightmares (Spike, 2012)
If it weren't for one crucial creative choice, this show would not be a big deal at all. It would be a cute little show about three tattoo artists who work with their customers to make their shameful tattoos into something cool and interesting. But as with America's Worst Tattoos and Bad Ink, Tattoo Nightmares cannot quite hold itself back from reveling in the painful reality of the awful tattoos. Unlike sound effects, like America's Worst Tattoos, or prolonged storytelling in Las Vegas, like Bad Ink, Tattoo Nightmares goes for the third, worst option: live-action re-enactment. Oh yes. Complete with fake projectile vomiting, caricatures of important people in the story, and high-pitched yelling. Depending on your point of view, it is either the worst or best thing that has happened to tattoo reality television.
Class: Miami Ink meets Unsolved Mysteries
Quality of title: If only it were clearer that the "nightmares" were going to be re-enacted, live, on-screen.
Grade: A/F
Upcoming
Epic Ink (A&E, 2014)
Debuting August 20. A show about a tattoo parlor that specializes in science-fiction and pop-culture tattooing. The trailer looks okay.
Class: Workplace drama
Quality of title: Good, but easy to lose in the pack of other [Blank] Ink shows.
Grade: This title is not yet rated.
Note: I referred to lists made at Tattoo Reality/Television and Vulture as sources. Television that aired only on the Internet was not rated for this guide.