First things first: Fargo, the TV series, will never be as good as Fargo, the Coen brothers film. The former borrows heavily from the latter—the story, the accents, the style, and even the poster advertising it. The series could be good, or even great—it remains to be seen how this new FX miniseries will comport itself. But it's neither similar enough to the brilliance of the original Fargo nor different enough to make its mark. It's sort of in the middle of trying something new and parroting previous greatness.
Fargo can't help but live in the shadow of Fargo—but it seems quite happy there, messing around with similar ideas and characters while adding a tongue-in-cheek twist to the proceedings. Ethan and Joel Coen are executive producers of the show, but they're not creatively involved with it. Fargo is instead the brainchild of Noah Hawley, a former writer on Bones.
Hawley's Fargo is a singularly odd piece of work. There's nothing about Fargo, the series, that is poorly made or technically flawed. It's a gorgeous series, and enjoyable, too. The cinematography of the snowfields of Minnesota is appropriately desolate; the performances are unexpectedly brilliant. Even details as minute as the sound mixing are carefully crafted and surprisingly rich; Fargo's first episode makes much of the rhythmic, thumping noise from broken washing machine.
But this is tired territory. The terrain of the white male antihero—and the struggle of defining masculinity in the modern world—has been trod over and over again, on both the small and the silver screen. Yes, we know that gore can be unexpectedly gorgeous. Yes, we know that good men sometimes break bad. Yes, we even know that sometimes, a man on-screen is a cipher for the devil. And yes—we even know that all of this is funny, in a dark, cynical way. Fargo borrows from Breaking Bad, Hannibal, and the Coen brothers' work to create something not all that different from what we've seen before—hitting familiar beats with a familiar tone and a familiar style.
G/O Media may get a commission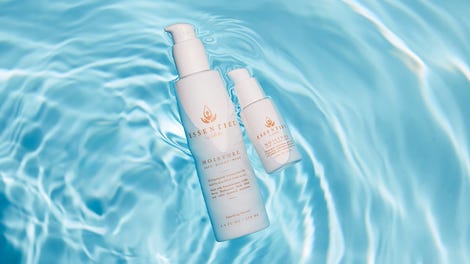 20% off
Essentiel by Adele
Presumably, Fargo has done all of this to achieve a familiar outcome—a hit, especially among the men who made Breaking Bad a critical and ratings success. And no doubt, it will succeed. Fargo delivers enough of the expected black comedy and artistic gore to get fans of the style. It remains to be seen whether it will be more than fan service, though. It's pretty, and at times quite funny—but it doesn't offer a lot to chew on afterwards. In particular, Fargo seems built to offer more on the frailty of humans—and men, in particular, because most of the major characters are men. But aside from poking fun at human foibles, Fargo appears to be more about dramatically pacing the hour than about leaving the viewer something to think about.
That is, aside from one moment in the fourth episode—a moment that makes the show into something more than just an imitation of is predecessors; a moment that brings pause. Without getting into detail, Fargo reaches back through time and space and 18 years to brush Fargo, the film—to brush itself, really. The result feels like the show has learned how to do something with time and franchise-making that no other series has. For that alone, it's worth keeping an eye on. Well: That, and the sweeping orchestral number that opens each episode—which invariably begins with someone or other driving on a desolate road, somewhere.
Fargo will draw a lot of comparisons with HBO's recent successful anthology miniseries, True Detective. The series are similar in conception: Both will live on past the first season, but with different stories and different characters; Fargo might take place next season in Florida, and True Detective might cast two women for the lead roles. It's a fascinating innovation in style for the medium of television—creating a kind of hybrid film/movie body of work.
But there, hopefully, the comparisons will end. True Detective is, at its heart, a mystery; Fargo, at heart, is a comedy. Murders and assaults aside, small town life in Bemidji, Minnesota, is played as insular and hilarious. Martin Freeman's turn as a Midwesterner is odd, but Freeman plays the straight man so well that it doesn't seem to matter if he's in London or Duluth. The other performances are all adequate: Billy Bob Thornton plays the wolfish incarnation of evil with the same twinkling cheeriness that he always does. Allison Tolman and Colin Hanks, once they meet, make for a very enjoyable on-screen pairing. It's a far more intimate and cozy cast of characters than anything from True Detective.
And, of course, True Detective was not operating in any other show or film's shadow. Fargo is a singular idea with, so far, not-so-singular execution, perhaps suffering from the fact that what was revelatory in 1996 might be just humdrum in 2014.