In an effort to both serve our readers and help support The A.V. Club, we are going to post daily links to deals and interesting items that we find over on Amazon. If you use these links to click through and buy something—not just the thing you clicked—on Amazon, we will see a portion of that income. You don't have to do that if you don't want to, but if you do, know that we appreciate it.
Did you know Bob Ross has his own line of paintbrushes?
G/O Media may get a commission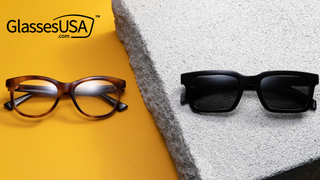 60% off frames
GlassesUSA.com Back to School Sales
She's here to kick ass and take names.
Canned coffee is just so much classier than other canned energy drinks.
Amazon has put its Kindles on sale just in time for back to school.
After your hardest days at work, this stuffed sloth will be there to comfort you.
Everyone should own Monopoly.
If you buy this now, there's no way it'll make it until Halloween, but maybe that's not a bad thing.
For those of you who want to make sure your pizza dough is perfectly round.
Amazon is having a huge sale on a lot of its wines, meaning it's a perfect time for all you "bottle a night" people to stock up. Never be judged by a grocery-store employee again.