From its very first moments, The Greatest Showman buzzes with the contradictory impulses fueling a big-budget musical about P.T. Barnum—or maybe fueling any splashy big-budget contemporary musical trying to position itself among hot Broadway properties, music videos, and Hollywood history. The movie opens with an older version of studio 20th Century Fox's logo, perhaps meant to evoke Fox's musical-producing heyday. Then it cuts to a different Fox logo: the current version, but in black in white, and backed with blasts of the movie's Moulin Rouge!-like anachronism of an introductory song. As the song continues and the opening number begins in earnest, a few opening credits are framed on inter-title cards that resemble those from silent movies. Put together, this jumble of images and sounds is supposed to feel of an old-timey piece with the life of Barnum—the vast majority of which took place before the invention of cinema, during a period the movie has little interest in really depicting. In a broader sense, the mishmash does recall the real Barnum, who once sewed half a fish to half an ape and called it a mermaid.

If Barnum's so-called Fiji mermaid appeared as a character in The Greatest Showman, she'd be reimagined as a twinkly-eyed misfit, a little rough on the edges, but essentially beautiful, with lustrous fur and scales, and a heart full of dreams. What kind of dreams, you ask? Don't be such a killjoy, The Greatest Showman replies, and then goes on with song lyrics about Barnum (Hugh Jackman) dreaming of amazing colors, because this movie is nothing if not vague about its conception of art and beauty. Indeed, it is so vague that is able to recast Barnum himself—a fascinating real-life figure—as a scrappy visionary fixated on "what the world could be."
How this world of his would actually look, he does not precisely mention. But he struggles with his vision for the sake of his wife Charity (Michelle Williams) and their two daughters, first in near-poverty and later in success as he attempts to stick it to high-society naysayers who don't appreciate his "primitive circus of humbug." Barnum starts with a would-be museum of curiosities, but it doesn't really take off until he incorporates live elements—a freak show, in other words, though in Showman's telling it's more like a place that all of society's outcasts and minorities can gather to support each other and, yes, achieve their dreams.
By this implication, it is the dearest dream of the troupe's resident little person (Sam Humphrey) to be rechristened Tom Thumb, dressed up as a general, and ride a horse in circles whilst firing a gun in the air (above all, Tom Thumb must dream of placing his audience in terrible danger). Similarly, Lettie Lutz (Keala Settle), a bearded lady, may seem like gawker fodder, but the movie has her strutting and showing off her vocal gymnastics through a group empowerment anthem called "This Is Me" (the Golden Globes have already come calling). This is the fuzzy, affectionate side of exploitation. There is perhaps a sliver of finessed truth to depicting Barnum as a defender of the downtrodden, if only because the real one did oppose slavery, but The Greatest Showman perversely lets that go unmentioned despite its mid-19th-century setting and clear desire to clean up its hero. For the most part, the movie's ideas about Barnum are incredibly stupid and, at times, kind of sweet in their daftness.

G/O Media may get a commission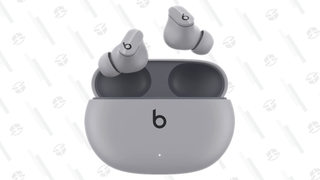 This makes the movie at least more fun than the unaffiliated stage musical Barnum (recently revived in London). Jackman has clearly been dying to make an original film musical for years (his yearning spills over to the semi-musical Pan and the carnie-barker stylings of Real Steel), and seems excited to return to the genre after Les Misérables. So it gives no pleasure to report how much better he is playing a vaguely Barnum-ish character in Christopher Nolan's The Prestige, and how much The Greatest Showman feels like a traditional Broadway vehicle minus the thrill of seeing Jackman giving it all live and in person. The thinness of character spreads to his costars: Williams, Zac Efron (playing a well-connected early backer of Barnum's show), and Zendaya (playing an acrobat whose affection for Efron's character crosses lines of both race and class) have little to work with on a dramatic level.
On a musical level, though, The Greatest Showman isn't a bad showcase for its cast and crew. The production numbers tend to grab at a number of visual ideas, but the simpler ones hybridize an old-fashioned backlot aesthetic with newfangled special effects. There's an early number that places Jackman and Williams twirling gently through sheets hung to dry on a rooftop, with a sparkling CG cityscape as the backdrop, and a more acrobatic pairing of Efron with the more charismatic Zendaya (swinging around as impressively and, one assumes, virtually as her buddy Spider-Man). Even simpler and more pleasurable is a barroom duet between Jackman and Efron, relying on the timing and rhythm of simple sound effects for its percussion and punctuation. Commercial director Michael Gracey has a better sense of how to use the movie frame in musical numbers than any number of theatrical transplants.
The attempts at showstoppers are less successful, dependent on the supposedly invigorating spectacle of characters march-dancing toward the camera in brave defiance. But there's also something interesting about the movie's deliberate musical anachronisms, which operate as kind of a crude unifying theory of poptimism, depicting everything from opera to circus sideshows as polished, MOR crossover hits, all millennial whoops, generically walloping beats, and self-actualization.
Gracey and screenwriters Bill Condon and Jenny Bicks don't make much of the connection between current popular culture and Barnum's hoax-heavy sideshows, even when they underline his attempts to go legit by presenting Jenny Lind (Rebecca Ferguson), a Swedish opera singer. Beneath the razzle-dazzle, the movie's heart is soft and weak; Barnum's desire for acceptance in polite society isn't venal enough to be interesting, and there's rarely a hint of aggression or danger in his showmanship. This is the kind of movie that takes several mysterious all-encompassing fires (Barnum's career in real life was plagued by them) and turns them into a single incident where bigots accidentally burn poor Barnum's livelihood to the ground (only temporarily, of course, and with no casualties). At a low moment, Barnum is even comforted by a formerly dismissive critic who essentially admits that he secretly admires Barnum's whole stupid, supposedly life-affirming deal. It's a preposterous fantasy (a critic volunteering that he's wrong?!), and like charging admission to see a fish-ape passed off as a mermaid, there's a certain chutzpah at work.