1. The Louvin Brothers, Satan Is Real (1960)
Before prog-rockers and heavy-metal bands started crafting 40-minute narratives about mythological heroes and dystopian futures, concept albums were mostly just collections of songs with a single theme. Few of those early efforts were as daring or memorable as The Louvin Brothers' 1960 country-gospel set Satan Is Real. The record's cover has a giant cartoon devil standing over the brothers, all engulfed in flames, but even creepier are the songs, which blend sermons and stories about the depths of sin. Satan Is Real features multiple songs about drinking and dying, and it's structured as a kind of back-and-forth delineation of the fearful power of God and the insidious influence of that other guy. At least the album's see-sawing story has a happy ending, for those who don't mind living "The Christian Life."
2. The Everly Brothers, Roots (1968)
In the late '60s, nearly every just-past-relevance Top 40 act with a recording contract tried to make its own Sgt. Pepper's Lonely Hearts Club Band, but Don and Phil Everly were among the few to come out of the psychedelic pop-art grinder with a legitimate classic. The 1968 statement-of-purpose Roots cuts together pieces of old Everly Family radio broadcasts, covers of country-and-western standards like "Mama Tried" and "T For Texas," and pretty, trippy songs like "Shady Grove" and "Illinois." It's a strange little pastiche, but highly listenable—even moving—and a far more original move than if the Everlys had bought a couple of Nehru jackets and hired a Sunset Strip hanger-on to write some material about rainbows and the Vietnam War. (Not that those other kinds of albums can't be entertaining too, as seen below.)
3. Bobby Darin, Bobby Darin Born Walden Robert Cassotto (1968)
Some people thought Kevin Spacey was being megalomaniacal when he wrote, directed, and starred in the Bobby Darin biopic Beyond The Sea, but he was only walking in his subject's shoes. In 1968, Darin released Bobby Darin Born Walden Robert Cassotto, an album that referenced his birth name and birth year (the LP's catalog number was 1936), and was, according to the back cover, "written, arranged, produced, designed and photographed by BOBBY DARIN." Even the songs were about Darin—or at least about his growing support of the hippie protest movement. Born's strongest statement was its lyric sheet, partially obscured by bold-faced fake headlines like "Four Year Draft Extension; Youngest First," "LSD—Revelation Or Paranoia?", and the priceless "Parents' Knowledge Outmoded." Thus a middle-aged pop star made himself over as a dude the younger generation could trust… at least until he got through this troubadour phase and went back to Vegas. Still, for a time there was something happening, and you knew what it was, didn't you, Mr. Cassotto?
G/O Media may get a commission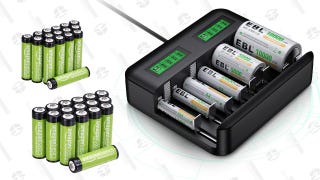 4. The Four Seasons, The Genuine Imitation Life Gazette (1969)
Big girls don't cry, but big boys apparently lose interest in singing peppy little doo-wop tunes, and want to cast an eye toward the persistent silliness of modern society. Coming on like a cross between The Kinks and Butterflies Are Free, The Four Seasons' The Genuine Imitation Life Gazette is full of baroque, multi-part pop songs about people "taking off their masks" and revealing the ugliness within. Which actually makes them beautiful. Or something. Anyway, the album itself is likeably lush, showcasing the sophisticated vocal arrangements that this gang of Jersey boys developed over a decade of touring and recording.
5. Frank Sinatra, Watertown (1969)
Frank Sinatra is arguably responsible for the very concept of the concept album, thanks to his '50s collections of thematically linked songs, like In The Wee Small Hours. In 1969, Sinatra recorded the album-length story Watertown, conceived and co-written by The Four Seasons' house songwriter Bob Gaudio, and following the misery of a divorced father left stranded in a small town with his kids. Sinatra is in fine, morose voice, brightened just a little by the tastefully kitschy late-'60s contempo-pop arrangements. But what makes Watertown such a gem is the unusual conceit—a set of songs composed as letters to the singer's absent wife—and a depth of feeling that rivals Josh Rouse's recent death-of-a-marriage masterpiece Under Cold Blue Stars. It's a happy bummer.
6. The Osmonds, The Plan (1973)
The Osmond Family already had half a decade of teen-pop success when they decided to take a groovy swing at Mormon evangelism on 1973's The Plan, an eclectic explication of their faith, set to acid-washed country-rock. The songs reference spaceships and great battles—which makes the album sound more like a Scientology tract than a backdoor Mormon mission—but when those freshly scrubbed voices start shouting about "goin' home," there's no doubting which piece of celestial real estate they mean. It's that pearly-gated community in the sky, where the chosen people live in special subdivisions, and the dead can get married.
[pagebreak]
7. Willie Nelson, Phases And Stages (1974)
A year before his masterpiece Red Headed Stranger, Willie Nelson rose to the challenge of the young-turk singer-songwriters flooding the country-music capitals of Nashville and Austin, and he wrote and recorded Phases And Stages, an ambitious attempt to chart the end of a relationship from the wife's point of view (side one), and then the husband's (side two). The songs are linked by a miniature theme song, which pops up repeatedly like the bumper music on a sitcom, and unlike the spare Stranger, Phases And Stages sweetens its sour scenario with jammy roots-rock. It's like a John Cassavetes film, edited for television and scored by The Grateful Dead.
8. Various Artists, Spider-Man: Rock Reflections Of A Superhero (1975)
In 1975, Marvel Comics approached Lifesong Records—home of prog-rock comer Crack The Sky—about producing a variation on its kid-targeted spoken-word "storybook" albums. Spider-Man: Rock Reflections Of A Superhero was aimed at the older teens and college students who'd been responding to Marvel's angst-y Spider-Man saga for more than a decade, and the Lifesong honchos tried to bring as many of them to the table as possible by throwing everyone in their stable at the project, resulting in a random hodgepodge of Rocky Horror-style camp-rock, with unexpected stylistic nods to Joni Mitchell and Kiss. The highlight may be the jaunty, John Sebastian-like "Square Boy," which features lines like "he couldn't communicate with the feminine nation / in summation, you could say he was an egghead," which might've come straight from the pen of Stan Lee himself.
9. Neil Diamond, Beautiful Noise (1976)
Neil Diamond made a comeback of sorts with last year's Rick Rubin-produced 12 Songs, but it's hardly the only significant LP that this quintessential singles act ever released. In 1976, Diamond and The Band's main man Robbie Robertson collaborated on Beautiful Noise, a set of songs about living and working in New York City during the heyday of the Brill Building pop songwriting mill. Conceived with a cinematic scope—right down to the film-credit-like "Produced By Robbie Robertson" on the front cover—Beautiful Noise starts off with bright-eyed ditties like "Stargazer," proceeds through some advice songs like "Don't Think… Feel," and "Surviving The Life," and ends with the super-schmaltzy "Dry Your Eyes," the only song from this project that still gets some easy-listening airplay. The record drips with passion, but it's mostly recommended for people who take Diamond as seriously as he takes himself.
10. Marvin Gaye, Here, My Dear (1978)
Aside from Isaac Hayes, Marvin Gaye (and his landmark concept album What's Going On) was primarily responsible for bringing R&B into the album era, though Gaye didn't repeat the experiment too often. He recorded a few extended homages to the art of making love—most notably Let's Get It On and I Want You—and in 1978, he recorded Here, My Dear, a double album intended to fulfill the terms of his divorce agreement with Anna Gordy, the sister of his Motown boss Berry Gordy. Since his ex-wife was receiving a court-ordered majority of the album's proceeds, Gaye turned Here, My Dear into a ruthless examination of their split, reminding her of the "little girl" she used to be, and asking over and over, "When Did You Stop Loving Me, When Did I Stop Loving You?" Lyrically, Here, My Dear is a hard journey to take, but Gaye matched it with some of the most free-sounding music of his career, for an album every bit the artistic equal of What's Going On, albeit less spiritually satisfying.
11. Styx, Kilroy Was Here (1983)
Since Styx was nominally a prog-rock band—though it had corporate-rock ambitions—nearly every album it made was a concept album of some kind, including Paradise Theater, the smash hit album that preceded Kilroy Was Here. But with Kilroy, Styx almost killed off the concept album for good. The band channels Queen's anthemic Euro-rock for a pretentious, incomprehensible narrative about robots replacing humans, in a struggle expressed by the juxtaposition of Tommy Shaw singing "I say you're a thing of the past" on "Cold War," and Dennis DeYoung answering with the heartfelt ballad "Don't Let It End." Aside from the inexplicable hit single "Mr. Roboto," Kilroy Was Here wasn't much of a highlight in Styx history, but at least it left pop fans with one of the funniest moments in VH1 Behind The Music history, as Shaw describes—and archival footage confirms—the disaster that was the Kilroy tour: The band periodically stopped the music to perform little five-minute playlets in robot masks.
12. Eddie And The Cruisers, A Season In Hell (unreleased)
A Season In Hell is the album that fictional rock band Eddie And The Cruisers were working on when their temperamental leader Eddie Wilson reportedly destroyed the master tapes and mysteriously "died." Only one song survives on the Eddie And The Cruisers soundtrack, and judging by the missing album's "Fire Suite," the Rimbaud-inspired A Season In Hell was going to see The Cruisers trading their suspiciously Bruce Springsteen-styled (or at least John Cafferty And The Beaver Brown Band-styled) frat-rock for something more turgid and arty. Since Wilson wouldn't compromise his sound, he faded away—just another sensitive rock 'n' roller with a vision ahead of his time.