With this year's The 20/20 Experience, Justin Timberlake made it clear that he wasn't interested in an easy-to-digest musical comeback. There was no instant anthem like "SexyBack" and few overt contemporary references; instead, he delivered sprawling songs that meandered through different genres, with a special focus on retro soul and R&B. In hindsight, the record felt like a test to see if people would warm to Timberlake The Sophisticate as well as they did to Timberlake The Heartthrob. After all, he had transitioned into more mature acting roles rather easily—evolving his musical side seemed like an obvious next step.
The only flaw in that logic is that while The 20/20 Experience was certainly a bold step, it was almost too ambitious; its long songs tended to be sluggish, sounded monotonous, and came off as more than a tiny bit self-indulgent. Still, the record successfully achieved a very important feat: Timberlake was once again dominating pop music's narrative—and steering the conversation. (Whether he hijacked this particular aesthetic/conversation thread from Bruno Mars is a question for another day.)
This confidence is all over The 20/20 Experience—2 of 2, the superior of the two albums. Songs have more velocity and more vibrant production, thanks to an abundance of oddball beats and rhythms; Timberlake and producers Timbaland and Jerome "J-Roc" Harmon craft shuffling disco-funk ("Gimme What I Don't Know (I Want)"), 8-bit-touched cosmic disco ("True Blood"), snappy hip-hop (the horn-stung, Jay Z-featuring "Murder"), and stuttering beatboxing ("Cabaret"). This unflagging energy also boosts mellower fare, from the babymaking R&B vibe of "You Got It On" (dig that drawers-dropping falsetto) to the organ-driven, classic-rock homage "Drink You Away."
Still, 2 of 2 isn't experimental, just diverse and completely divorced from prevailing musical trends. That's a good thing, because the record falters when Timberlake aims for the middle ground. Despite appealing lyrical swagger—the song's protagonist charms a lady with the line, "Don't act like it's a bad thing to fall in love with me"—"Not A Bad Thing" is bland midtempo adult contemporary that sounds like a OneRepublic castoff. The hidden track "Pair Of Wings" is even sappier, thanks to schmaltzy orchestras and promises of saving someone from a tough life by flying them away on—yup—wings. And new single "TKO" is sunk by both its tired boxing clichés and chattering Timbaland beats that break no new ground.
G/O Media may get a commission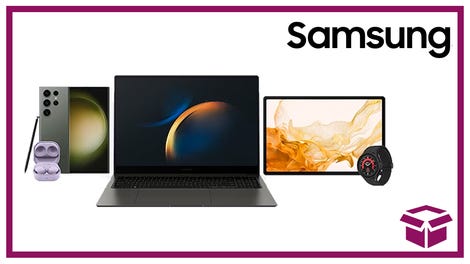 24 hour deals
Discover Samsung - Daily Deal
The record's creative high points only magnify the anemic quality of these songs. The lush soul ballad "Amnesia" focuses on a situation where the titular condition is both welcome and painful; Timberlake slips from heartbroken falsetto to anguished croon above layers of synth- and string-spiked production. The Prince-reminiscent "Only When I Walk Away" is even better, matching distorted vocals to smoldering, electric-guitar-laden funk.
As these songs underscore, The 20/20 Experience—2 of 2 is far from a collection of studio-session leftovers. In fact, having the extra time to piece this record together was clearly a good thing. Timberlake reined in his musical vision just enough to make this album more focused and engaging—but didn't lose sight of his desire to take chances.