"Loaf Coach" doesn't emphasize its central theme as vigorously as previous episodes (including "Bisexual Because Of Meth," also credited to Theresa Mulligan Rosenthal). That's not a complaint; very little television is as unwavering and clear about its text and subtext as Lady Dynamite's first five episodes. "Loaf Coach" manages to explore Maria's anxieties about herself and her mother and to lay groundwork for future (or, depending on the timeline, past) events, all while richly populating her world with perfectly cast, perfectly used real and fictional characters and being very, very funny.
Maria's life is a little crazy right now. She's got an appointment with her life coach, she needs a nap, one of the pugs ripped his bee costume. With pressure like this, no wonder she's wary of getting back on the "Hollywood hamster wheel" that triggered her most destructive manic episode.
As Maria's life coach, Karen Grisham (no, not that one or that one), Jenny Slate is one more Hollywood power player with a predatory instinct and a convenient lack of empathy. Agent Karen Grisham's a shark; life coach Karen Grisham's a wolf. Bruce Ben-Bacharach wants to think of himself as both a power player and a shark, but he doesn't play in their league, even if his dream project animating the bloody sinking of the USS Indianapolis is told from the sharks' point of view. (It's also unwittingly homoerotic and gratuitously racist. That's a real trifecta, Bruce.)
G/O Media may get a commission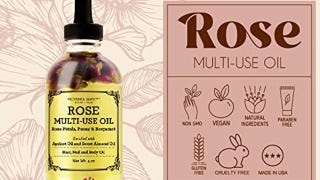 Provence Beauty Rose Multi-Use Oil
Life coach Karen Grisham warns Maria about the "Hollywood fuckfaces" who would work her to exhaustion. "They're like goddamn fuckin' sexy vampires and they want to Twilight the shit out of your jugular," she says, seconds before sending Maria next door to her brother Karl (Jason Mantzoukas). It's fun to see Mantzoukas turn down his louche intensity to lounge on a beanbag, but his sleepy eyes and easygoing philosophy can't disguise Karl Grisham. He's every bit the predator his sister is, just more relaxed.
It doesn't take a Hollywood shark (or wolf) to take advantage of Maria. Graham doesn't push her to give too much; she pushes herself. When his credit rating prevents him from renting an apartment, Maria invites him to move in. When his kids come to visit, she insists on taking them out for the best day ever. Finally, even Graham (who may not be the sharpest dinosaur stuntman in Hollywood) catches on that they're moving too fast. He suggests they put on the brakes, which is all she wants… and instead, Maria hits the gas. Suddenly, she's proposing to the man whose rose petal trail to the omelet bar seemed like "too much, too soon" just days ago.
It'll all work out fine, right?
Or not.
There has to be a middle ground between Maria's frantic tendency to overextend, her sluggardly loafing, and her resentful lashing out at people (like her mother, and by extension, mothers everywhere) who drive her to achieve. When she thanks Marilyn "for taking the hits all these years"—and when Marilyn responds by torching the violin that represents both overachievement and inadequacy—Maria learns to accept her mother's intentions. And eventually she learns the value of mothering herself: of letting herself rest and being her best.
With the gentle encouragement of Judd Apatow and her unexpectedly verbose dog, by the episode's end, Maria's considering the middle ground between overachieving and underachieving—between mania and depression. Instead of taking care of everyone else or refusing to take care of anything, she learns the importance of taking care of herself first. Seeing the love that lies at the center of her mother's (sometimes overzealous) pride and encouragement, she also realizes she can offer that caring love to herself. She can nurture herself. She can mother herself. She doesn't quite know how yet, but she knows it's important, and that's a start.
Stray observations
Courtesy of Lady Dynamite writer Kyle McCulloch, Bert speaks in a voice much like Werner Herzog's. Werner Herzdog? Werner Herzpug?

Some of Sarah Silverman's scavenger hunt items: Find a real four-leaf clover, buy crack, draw blood from the Lucas Bros., get a red-tailed hawk egg, wrestle Patton Oswalt.
I know some of you noted down the complete lyrics to Bruce's sharks' song and to the loafing montage. Let's see 'em in the comments.
Tig Notaro: "I don't even have a line in this scene."
"Maria, you can have the part. I don't need it. I'm a female comedian, a.k.a. a billionaire. Right, Tig?" "Yeah, we're all very rich."
The Carpenteresque music as Maria follows the rose petals downstairs is a great touch.
Judd Apatow, "the A-man! The Apatow for destruction! The tow truck. My Judd bud, Paul Rudd's Judd, the fourth Judd. The return of the Judi. A person whose support I treasure as a champion of women in comedy and of comedy in general," aaaaand "the Juddernaut!"
"See you mothers later!"