NPR has decided to get rid of its comments section, forever leaving behind the world of firsties and boner jokes. The public radio site will make the move starting next Tuesday, August 23, saying that, while the decision was tough, it came down to both expense and a desire to embrace social media as a forum for interaction.
For anyone interested, NPR explains the whole move at length over on its site, going into depth on both sides of the issues. Though the writer of the piece, Elizabeth Jensen, admits that it's "especially jarring" to see NPR talking about "limit[ing] public input," Scott Montgomery, managing editor for NPR's digital news department said that, essentially, "the audience itself has decided for NPR, choosing to engage much more via social media… rather than in the NPR.org comments section." Here's a good explanation of what he means there:
I did find the numbers quite startling. In July, NPR.org recorded nearly 33 million unique users, and 491,000 comments. But those comments came from just 19,400 commenters, Montgomery said. That's 0.06 percent of users who are commenting, a number that has stayed steady through 2016.

When NPR analyzed the number of people who left at least one comment in both June and July, the numbers showed an even more interesting pattern: Just 4,300 users posted about 145 comments apiece, or 67 percent of all NPR.org comments for the two months. More than half of all comments in May, June and July combined came from a mere 2,600 users.
For what it's worth, these numbers seem to be fairly standard, at least on sites where there is an active commenter community. The A.V. Club's proportion of commenters to overall readers is higher than NPR's, but let's just say it's nowhere near 50/50, or even 5/95. Another fun and not at all shocking fact: NPR.org's commenters are 83 percent male, while its site's users are just 52 percent male. Again, that seems about right.
NPR, which also uses Disqus, says that it was also hampered by the fact that its commenting service charges more when there are more comments on a story, with NPR occasionally spending "twice what was budgeted" to serve only a very small percentage of its site's readers.
G/O Media may get a commission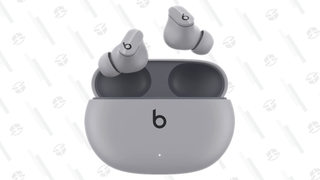 NPR says its move to strike the comments isn't at all unprecedented, noting that other news organizations have made the move in recent months. Other sites, like The New York Times, for instance, have limited interactions, opening only 10 percent of its articles to commenters and only keeping the threads open for a single week. And NPR has created Facebook groups for some of its shows, with one series, Your Money And Your Life, maintaining a thriving presence there of about 18,000 members interested in talking about personal finance amongst themselves, generally without resorting to shitting on Lena Dunham's personal appearance.